Bojan Krkic has recently indicated via media an urge to stay in Barca and fight for a spot in the Barcelona forward line-up. His decision is most probably made up on the fact that no concrete offers came in for his loan in the winter transfer window. But it is yet to be seen whether he intend to stay in Barcelona the next season. Bojan Krkic was the next big thing after Messi from Barca's youth academy. His debut season was sensational but the last two season, Bojan have been finding it difficult to see enough playing time. To his discredit he has not done justice to the opportunities given to him. But then it is harsh judging him by his performance in these matches as the opportunities come very few and far in between. If Ibrahmovic has not yet regained his form after playing game after game, Bojan will never hit any kind of form with playing time of ten minutes per month. From an outside perspective Bojan's situation is not bad, actually many would die to be in his position. Taking the position of centre forward into consideration, he is the only real alternative for Ibrahmovic in the team. And that simply means he should get enough playing time , but that's not the case with Bojan.
Limited Playing Time Makes Life Difficult for Bojan Krkic
Bojan's biggest problem is his coach - Pep guardiola. Guardiola does not have an iota of confidence in this little striker from Lleida . This fact was reiterated by the reluctance of Guardiola to give him good amount of playing time in recent matches. The last match between Gijon and Barca is a prime example of the scenario. Ibrahmovic was not contributing much to the game but Guardiola never thought of substituting him for Bojan. Anyway with Ibra not firing, how much risk it creates substituting for Bojan (especially considering Ibra don't contribute anything to defending)? Guardiola eventually brought Bojan on in the 91st minute. That should prove it to Bojan that he don't have any immediate future under Guardiola at Barca. It would be a different option if he could prove himself somewhere else. Bojan made a big mistake not looking for another club in the summer. But there was rational in his decision - Barca was going to play in four competition and he was bound to get some time. With Copa Del Rey exit he has lost any opportunity of getting some quality time.
An apparent move to English Premier League May not be good for Bojan Krkic
Bojan again has to be very careful with the team whom he chooses for the deal. His former team-mate Giovani Dos Santos made a huge blunder by choosing Totenham. Under Ramos he had some chance of getting some time, but once Redknaap took over it was over. Anyway things look to have sorted out for Giovani with a loan to Galatasaray and a unification with Rijkaard. English coaches are never known to encourage young talents and he should definitely give them a miss. Manchester City is one team very much interested in him but considering the amount of forwards they already have, do not even think about it. The best option will be a loan to a smaller club in Spain - Maybe a promoted one. The second choice should be a loan to mid size clubs in Germany, France or even Italy. If he chooses the second option it would be better for him to go for at least a two-year loan period. Whichever option he chooses - Loan or a transfer, this has to happen this summer. He has already wasted two entire season. There may be many Barca fans who would question his loyalty if he opts for a transfer. But he should simply ignore him. Rijkaard helped the likes of Messi by giving enough playing time for them in their first two seasons. But Bojan cannot expect the same from Guardiola. So his top priority should be his career over anything.

I don't think there exist a Barca fan who will put his club over his personal career. We all might give the office a miss to catch Barca playing some match, but we will not jeopardize our career for that. Bojan is in such a juncture at this point of time. Some years ago same loyalty arguments were thrown out at a player who is playing at Arsenal, bloody hell I also did the same. The fans have forgot all those now and is asking for his comeback. I myself did some mistakes by not taking the opportunity in my professional career, and I can guarantee you that time is not going to comeback. So this summer would be the most important period for Bojan Krkic's career. It would be sad to see a great product from Barca's youth academy playing in other club, but it would be disastrous to see him not fulfilling his potential.
All About FC Barcelona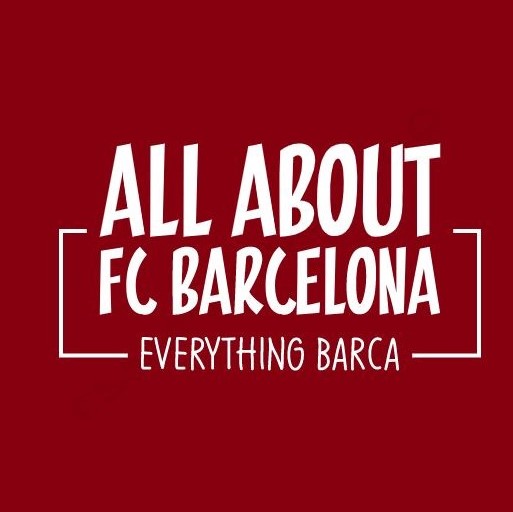 AllAboutFCBarcelona.com is a Blog dedicated to the Most prestigous Club in the world, FC Barcelona by an ardent fan. Here I discuss about the Latest happening surrounding our Club and present my Views about the same.