When Thierry Henry arrived in Barcelona, everyone was of the opinion that he was a year late. He was supposed to make the switch from Arsenal to FC Barcelona a year earlier, but it took he deferred the decision after the bitter loss at the hand of FC Barcelona in the Champions League final. So many including myself have disagreed on his signing; I personally believed and still believe that his signing at that time did more to increase the unrest in the dressing room rather than the harmony. Eto was supposed to struggle to hold on to his position after the French international's arrival. But soon after his arrival the fairytale bubble started to burst. He did struggle to hold on to his position; this coupled with Ronaldinho's troubled season means FC Barcelona went off the title chase from the beginning. May be it is not fair to say that he struggled; after all he scored 19 goals from 47 appearances in the season. Add to it 11 assists that is really an impressive tally for any player except Thierry Henry. Thierry Henry's exploit with Arsenal made sure that the expectation remained sky high when he arrived at FC Barcelona. And you cannot deny the fact that he struggled especially in terms of making his presence felt in the team.

But then this season has been a complete revelation. He along with the other two of the fantastic trio has scored seventy percent of goals of this season. Thierry Henry has already have 14 goals from 24 appearances so far this season. What made this turn around possible? Many argue that he took one year to come to terms with the style of play in La Liga and especially FC Barcelona. He had a turbulent last one year in terms of personal affairs and since it is settled for good, many argue we are able to see a changed Henry. But is it all? I think there is more to this change and it should be more of a mental change. The start of the season it was clear that Guardiola would prefer Henry over Eto anytime, but still Henry lost his place to another budding superstar Andres Iniesta. It is not a shame to have lost the position to Iniesta, who according to me is the second most talented player we have got. Henry did voice his displeasure in the begining but slowly came to terms with reality of the situation. For me he has convinced himself that he may not reach back to his glory days, and that resulted in a sea change in his attitude. He started contributing so much for his team mates. He no longer complaints that he is played out of position in FC Barcelona, instead he made the left flank his own. And it is no surprise that many of our moves now comes from the left flank where a 31 year old Henry is running like hell. And it is no surprise that he has contributed more to his team mates performances than during his times in Arsenal. At 31 Thierry Henry will never reach back his peak, and that realisation by the French Man could prolong his career for long. He could do a Ryan Giggs for sure if he keep on adjusting to the realities of his age and time. At this moment he lies joint fourth in the Pichichi list along with Higuain and Forlan. He is the most oldest player in the top five of that list at this moment.

All About FC Barcelona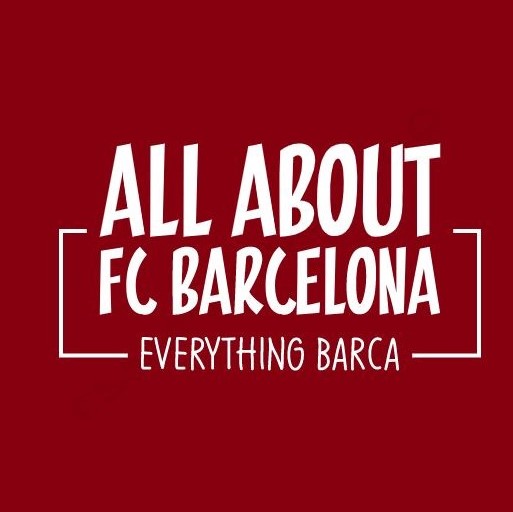 AllAboutFCBarcelona.com is a Blog dedicated to the Most prestigous Club in the world, FC Barcelona by an ardent fan. Here I discuss about the Latest happening surrounding our Club and present my Views about the same.