There are hundreds of online sports merchandice shop, but Soccerpro has slowly carved out an individual identity.
SoccerPro.com
first opened its retail store in early 2004 and launched SoccerPro.com in July. Its owners, Curtis Stelzer and Tony Marrero, both saw a chance to support the development of soccer by creating a fun soccer environment for its customers, employees and anyone and everyone who loves the game of soccer. Almost four year since their launch, it is good to see that they still retain their spirit of Soccer. WE have seen many start-ups making similiar claim earlier, but SoccerPro tends to be different. They have recently started a Soccer Charity named SoccerGrow in June 2008. "SoccerGrow aims to create and maintain a network of partnerships with charities, not-for-profit organizations and individuals through which SoccerPro can donate soccer equipment and money to those who cannot afford it." If you check SoccerGrow.org site you will find that SoccerPro has agreed to match every donation made to Kicks4Kenya. To many this might seem strange; but not to a Barca fan. FC Barcelona believes in the principle of bringing happiness to the less fortunate's life and have to agree that SoccerPro also is doing their best.
I recently received
FC Barcelona Line-up Jacket
from SoccerPro.
SoccerPro provides a decent enough discount on almost all the products purchased from their store.
The product was shipped in time but it took some time to reach. But none of that is SoccerPro's problem as the Inidan Post office have to be blamed. Best thing about SoccerPro is that they will ship items to literally everywhere in the world. There is no need to discuss of the quality of the product as it is a Genuine Nike Jersey of top quality. You can find almost all of Europe's top clubs licenced merchandise in their store. The drawback I saw as far as a La Liga fan is that, they only have Real Madrid and FC Barcelona Jerseys available with them. The fans of teams like Valencia, Sevilla, Villareal etc may be a tad dissappointed. Hope they will add more team merchandise very soon. They have some speciality sections in the store like soccer watches, soccer referee apparels, Posters, videos and Magazines. But the best two are the option to Shop By Colour - they have specialised sections for colours like pink, orange, green etc; isn't that a great idea? But the best feature about SoccerPro is the Soccer Gift Ideas. How many times you have been in the embarassing situation of buying gifts for friend which won't fit; Those are things of past as with Soccer Gift Cards you can leave the tension of selecting the product to your loved ones. Overall I was pretty satisfied with their service and I hope they remain true to their ideology.

All About FC Barcelona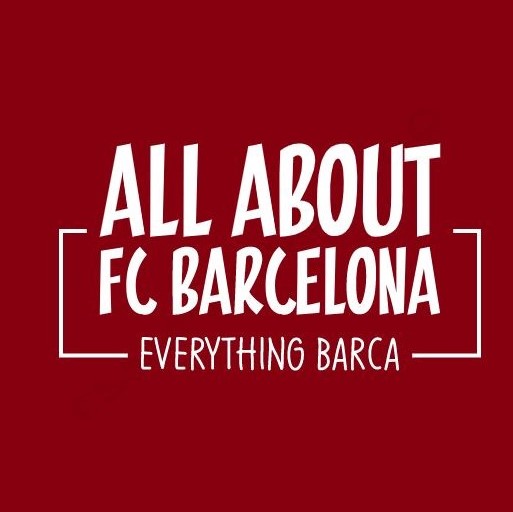 AllAboutFCBarcelona.com is a Blog dedicated to the Most prestigous Club in the world, FC Barcelona by an ardent fan. Here I discuss about the Latest happening surrounding our Club and present my Views about the same.