Once again FC Barcelona struggled at the Olympic Stadium in Montjuic. FC Barcelona were held for a goal less draw by Espanyol in the first leg of Copa Del Rey Quarter Final. Guardiola earlier have suggested that he would field the best available side but he dissappointed so does the team. Guardiola brought in nine changes to the team which started last week against Deportivo. As expected Pinto took charge of the Goal. Puyol replaced Alves as right back, Caceres and Marquez held the cenral defense and Sylvinho replaced Abidal as Left Back. Guardiola opted for a defensive minded midfield with Gudjonsen, Keita and Busquets partnering in the middle. Hleb, Bojan and Iniesta formed the front trio. In my opinion Guardiola made the big mistake of not slotting Iniesta in the middle. With the absence of Xavi, placing Iniesta in the front effectively cut off any service from the middle to the front.
Espanyol inspired their new coach Mauricio Pochettino and the home fans did have the better of the first half. Actually FC Barcelona effectively had no attack against Espanyol in the first half. On the contrary Pinto was called in more than one occasion to avert the danger. Andres Iniesta was the only player who had a goal on target when he shot staright at Kameni. BUt the best chance of the first half fell to Luis Garcia but Pinto did get enough touch on the ball to take it wide off the goal. The second half also saw the game being played in the same tempo. FC Barcelona looked a bit more settled in defense and that resulted in Pinto not getting troubled much. The addition of Xavi and Messi towards the end also did nothing interms of the match. FC Barcelona was giving away possession too cheaply throughout the match.

A draw away from home is a good result. But now this result makes the return leg somewhat like a real knock-out match. Espanyol only needs a goal scoring draw to proceed to the next stage. Now Guardiola has to field his best side in the second leg. Bojan tried too hard to impress but was effectively shut down by the defense. Iniesta was not getting any service and should have switched his position with Gudjohnsen. Hleb was too wasteful and it is sad to see these guys not trying their best to compete for the position in starting eleven. Then it is difficult for the team to gel together when there are changes in whole position. That is the only reason why I feel Gudjohnsen and Hleb struggle when they are slotted in team like yesterdays' and seem to do well when slotten in the regular line-up.

All About FC Barcelona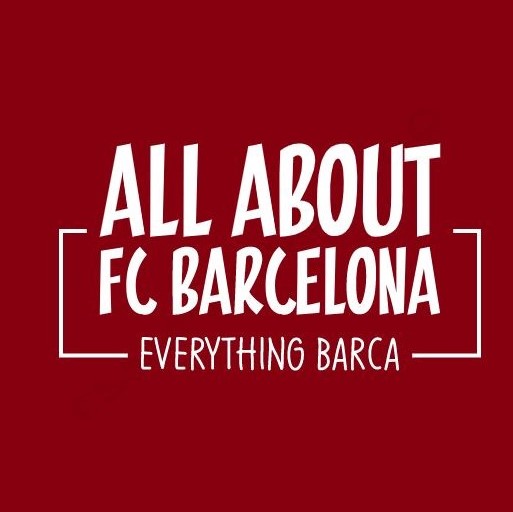 AllAboutFCBarcelona.com is a Blog dedicated to the Most prestigous Club in the world, FC Barcelona by an ardent fan. Here I discuss about the Latest happening surrounding our Club and present my Views about the same.