Diego Maradona, arguably the 'Greatest Player of All Time' passed away last night due to cardiac arrest. The Footballing World has lost his most beloved son, who remained an enigma on and off the pitch.
No one has managed to create an aura around himself like the way Diego Armando Maradona managed to weave around himself. He was the man football in every definition. Every one of his actions was followed closely by millions of fans around the World. He remains the most popular footballer ever to graze a footballing pitch.
There will never be another Diego Maradona. Such was the genius of a player whose story has every element of a Hollywood thriller. The rags to rich ascension and the collapse thereafter. At his departure, we should celebrate the joy he provided to every one of us on the footballing pitch. The rest of all we should leave it to the man and his maker!
The Greatest Player of All Time
Without any doubt, Diego Maradona has to be the greatest player of all time. I know a lot of Barcelona fans would contest that, but I have earlier written why he simply is the Best of All Time and it's futile to compare Messi to Maradona! The comparison with Pele will remain an unsolved situation, but it's safe to say that those to players - Pele and Maradona were a cut above all who followed them on the pitch.
What Maradona did with Napoli and Argentina has become the 'True Gold Standard'. A lot of fans especially those from non-European countries doesn't know the exact impact of what he did at Napoli. Those seven years were the best Napoli ever had, and in terms of footballing treat - the Greatest they ever will have!
But it was what he did with Argentina in the World Cup of 1986 in Mexico that made him the enigma he truly is. It was the classic example of the Greatest choosing the Biggest ever arena for his coronation. That was a tale of fantasy, and everything Maradona did had an element of fantasy associated with it.
Maradona remains the most loved footballer across the World. The Anglo-American media world may disagree, but who cares of them. No one have given joy to the football fans like the great Argentina has provided us with. Your cheap petty politics matters none!
Maradona's Genius Always overshadows his Flaws
Maradona without any doubt was not devoid of flaws. He was the epitome of a 'flawed genius'. But then he never claimed himself to be a role model or the incarnation of Jesus Christ. He was a normal human being in every aspect, whose flaws helped in creating the aura around him.
One always left to wonder whether what would have happened if he was not without those flaws. Then we will not be sure the footballing World will be ever able to move past this player. Maybe for that purpose, the maker made him with these flaws!
These flaws, especially the off-field incidents, and even on-field incident like the Bilbao kick-fest, showcase that he is a normal human being blessed with enormous talent. It also showcases how a young man who discovers huge fame and wealth at such a young age could behave. We have seen numerous episodes of talented youngsters falling off the line with their off-field life. Maradona genius was simply that even with all his off-field problems, his genius on-field always shone. Lesser mortals failed at that.
If there is one gang of people who still can't get along with the genius of the 'Great Argentinian', it has to be the Anglo-American press. When the whole world is celebrating his geniuses, they keep on peddling articles about his flaws. It's fun to see how they clubbed each article about him with a negative tone, but still fails to contain his genius!
That, in essence, was Diego Maradona. Despite you constantly questioning his flaws, his Genius outshines everything and make you look like a fool. Think what would have happened if the second goal against England never happened. He would have been demonized as a vicious person. But the English press fails to understand that. If the 'Hand of God' goal was controversial, he shut all that with the second, the greatest ever goal scored by a human!
No one will be able to discuss the 'Hand of God' without discussing that second Goal, and that ends the discussion. That was Maradona in a nutshell. Just imagine what would have the Anglo-American press would have done had he not scored that second goal, or socred that against Belgium, not England. But Maradona being Maradona, has to score that against England itself and in the same match.
One always wonder whether he had scored the 'hand of God' against France or Germany, would that be made as such a big deal. Maybe not. For the Anglo-American press, he always was the villain. His political views, his views against them all made him the perfect target. But they fail every time with each of their hit-piece!
All About FC Barcelona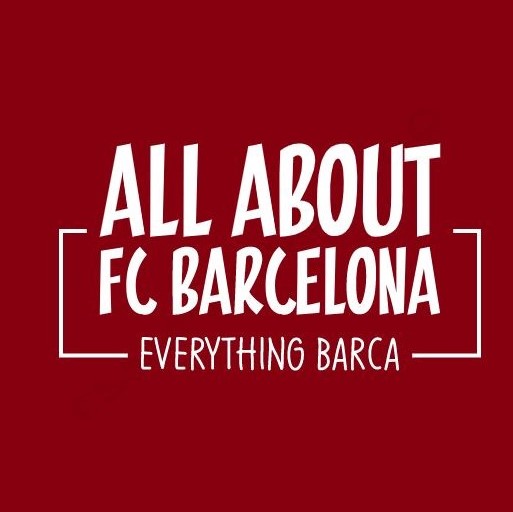 AllAboutFCBarcelona.com is a Blog dedicated to the Most prestigous Club in the world, FC Barcelona by an ardent fan. Here I discuss about the Latest happening surrounding our Club and present my Views about the same.