The most hurting part of all this wasn't the result, it's the realization that there is no end of this suffering in near future.
It doesn't surprise us any more, these defeats. We have come to terms with these horrible results. Now the immediate prayer on everyone's mind would be to see a series of not-so-bad results, which would help us to qualify at least for Champions League.
That's how the situation has turned for worse under Koeman. Despite the horrible last few matches under Setien, we all would admit that he at least got us dreaming in the first few matches undercharge. Still, to date, we wonder why he changed from that initial orientation and how it would have all changed had he remained true to that.
With Koeman there was not such pretence! This guy's unique selling point was that 'He knew How to Fix Things'. At the moment he doesn't look capable of doing anything other than going down under the weight of his ego.
Should Barcelona Continue Working with Koeman?
One of the strangest thoughts on every Barcelona fans mind is - how long we should allow this to continue? There is no inspiration under Koeman to place hope on. The only hope is Messi going into his superman mode and producing something splendid. But the 4-2-3-1 formation and retarded tactics doesn't help him a bit.
The consensus is that Koeman wouldn't last past January or February. February is a given, considering playing like will get us eliminated from Europe at first knock-out instance. But the big question is whether by giving him time till February are we destroying the entire project?
Atletico Neutralized Barcelona Brilliantly
Coming back to the match, there are no specific positives to write anything about it. Barcelona looked brilliant in the opening phases, but soon we realized that that was a false-positive. There was nothing to be inspired after that.
To be honest, Atletico looked better than Barcelona but wasn't that decisive. They set up brilliantly to neutralize and did that. It felt that the match will be decided by a mistake and that came from Ter Stegan, who lost his mind playing his part in conceding the goal.
None of our players including Messi did anything spectacular throughout the match. They were going through the motions. And to make matters worse this came after an international break. When we were playing spectacularly, we used to struggle after an international break. So it wasn't a surprise to see us struggle like this last night!
All About FC Barcelona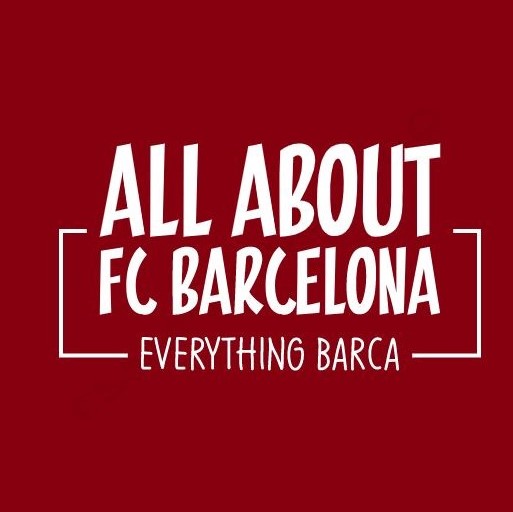 AllAboutFCBarcelona.com is a Blog dedicated to the Most prestigous Club in the world, FC Barcelona by an ardent fan. Here I discuss about the Latest happening surrounding our Club and present my Views about the same.