Ronald Koeman maybe his own biggest enemy at Barcelona. He seems incapable of adapting and getting the best out of the team. Realistically speaking, he doesn't even know how to use De Jong, something he claimed to know like his back of the hand!
Ronald Koeman was supposed to arrive with the magic wand to solve all of Barcelona's problems. Now that dream is slowly turning into a nightmare, even before he could realize the enormity of it. With every passing day, Koeman is proving that he is the manager Barcelona never should have hired.
The Dutch made all the big talks on arriving at the Club, but has failed so far to 'Walk the Talk'. He appears to be a confused, stubborn gentleman who is stuck in the wrong place. All the optimism that came with his arrival has rapidly evaporated, and things could turn really bad for him.
I guess, Victor Font will be one person who will be smiling right now. Remember the ruckus that was kicked off when he hinted that he will sack Ronald Koeman if he wins the Presidency. He was subjected to a lot of criticism, but now it appears Font was some kind of an Oracle. He was never convinced about what Koeman brings into the equation, and slowly the rest of the crowd is getting convinced.
It's the Coach to be Blamed, not the Players!
The players are not absolved of any criticism here, but it is safe to say that the first person to be blamed will be the coach. And he should be! In a squad which is blessed with several midfield talents, Koeman insists on a 4-2-3-1 formation, which will never use the squad's strength to the fullest. Instead of being adaptable, he is becoming adamant with every passing day. Maybe it's not in his gene to devise a strategy. He may be ultimately a 'One Idea Manager'.
If you are going to buy a sports car and drive it to ferry passenger, who should be blamed? The squad is full of midfielders - Pedri, Coutinho, Trincao, Pjanic, Busquets, De Jong, Alena, Puig etc. But he uses a formation where only two of them could come in and that too as the double pivot. So did it surprised you to find out that for the majority of the match last night it felt like Barcelona didn't have a midfield.
The players can be only blamed when they are given a system to utilize their strength to the fullest. So far this season, they struggle to do the same. And then there is those strange decision making. Dest produced one hell of a master class in the Clasico and since so far hasn't started. It's quite strange. We never had a proper right back after Dani Alves was thrown out, and we may have signed the next Dani Alves. But the Coach will not start him.
Any coach will be trying to find out his best eleven, and play them more often so that they gel together. But it appears that kind of thinking never exists in Koeman's mind. It appears that he has made up his mind that Sergi Roberto is his first choice right back. And whatever Dest do to impress, that is carved in stone.
Barcelona's Formation Crowds the Middle and Eats the Space
I have been crying out against the 4-2-3-1 use for some time. And every time I see it in action, my cries have gotten only louder. Last night Barcelona were undoing themselves by crowding out the middle of the pitch. There was no space to operate and once Alaves remained compact, we simply couldn't find an opening.
And Alves doesn't have to do anything special - just remain compact. The rest is done by Barcelona and it's formation. At one point we played like 2-3-5 formation with Alba pushing forward. And there was no midfield, and so no one could play that loop passes releasing the wingers or wingbacks.
Just imagine a 3 man defence of Dest, Pique and Lenglet and a four-man midfield of Pedri, De Jong, Pjanic and Puig and then a three-man attack of Messi, Griezman and Fati. Maybe it's just too much to expect from Mr.Koeman - the 'I Know Everything' guy!
All About FC Barcelona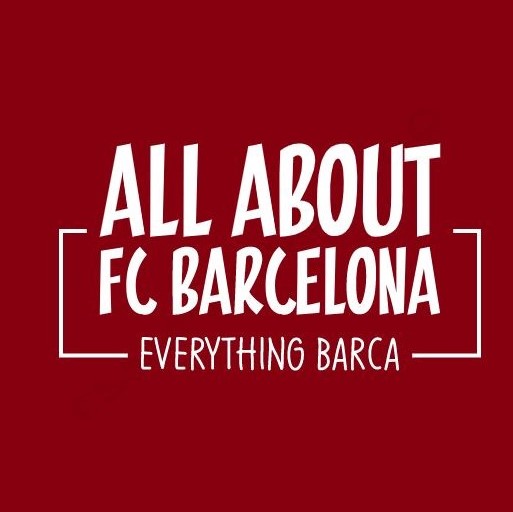 AllAboutFCBarcelona.com is a Blog dedicated to the Most prestigous Club in the world, FC Barcelona by an ardent fan. Here I discuss about the Latest happening surrounding our Club and present my Views about the same.