Barcelona had to thank their mercurial keeper Ter Stegan for an undeserving victory against Slavia Praha which put Barcelona's qualification to next round a sure certainity.

It doesn't come as a surprise anymore. Barcelona's struggles away from home, especially in Europe, are now a regular thing. Guess we will be literally shocked if we dominate an away game nowadays. Once mediocre becomes a way of life, you tend to accept these kinds of victories. That's why there are idiots calling this victory a tough but important victory.

There should not be any doubt about the quality of Barcelona's display against Slavia Praha last night. It was way below mediocre. We were saved by two moments and a series of saves pulled by Barcelona's Super Man, Ter Stegan. Messi played decently well scoring one and creating another; apart from that everyone else literally was nonsense.

Lucky Victory puts Barcelona almost in Second Round
Barcelona always had the better run of the fixture when it came to Group. That's the reason I personally was not worried, even though it was a very tough group. Any team which plays the lesser opposition in the group back to back in the 3rd and 4th game has a high chance of going through. Now, this lucky win puts us certainly through, especially with Inter winning against Dortmund.

Barcelona needs only one more win to go through and they have two matches at home. We should be able to see it through without much fuss. May be will win the next one itself and make sure of qualification. Another advantage is the other two hopefuls clashing once again at Dortmund next season.

But the real story of last night would be about Barcelona's chances in the Champions League this season. By the standard showcased last night, Barcelona would end up losing to the first decent opposition we face in the knockout round. It may be a bit early to make a judgment like that, and usually, teams settle down in the course of the season.

But Barcelona's problems are based on the identity and fundamentals of their gameplay. There is no identity of this game and more or less it is based on what Messi does. If we don't solve that, our dream of another Champions League title can be bid goodbye. To change that we need a fundamental change in how the team is handled; Valverde is not capable of that.

Messi and Ter Stegan the Only Saving Face in the Victory
Usually such a title we write when we have faced a defeat, but this victory wasn't that great. The only positives could be Ter Stegan and Messi's performance, also maybe the fact that we were able to win despite playing so poorly. The first goal came so early in the match when Arthur found Messi in the box and he finished brilliantly.

After the initial setback, Slavia Praha settled slowly and we looked absolutely clueless and disorganized once they started dominating. Our players once again couldn't put a couple of passes together. Now, this is not the first time that has happened. The match against Inter and Dortmund also saw this phenomenon. A team that could pass to each other with their eyes blindfolded is being struggled to find their teammates more than once!

The only reason we went into the break with a one-goal advantage was because of one guy, Ter Stegan. He was pulling saves after saves to keep us afloat. Soon after the break, Slavia Praha scored a deserving equalizer. After that they just simply dominated.

But then in a strange twist, Barcelona scored from a Messi free-kick, thanks to Saurez determination. That happened completely against the run of play; I had to hurt me twice to just accept that I wasn't dreaming. Slavia wasn't going down easily, they kept on coming. We struggled but somehow survived. And that the final story.

All About FC Barcelona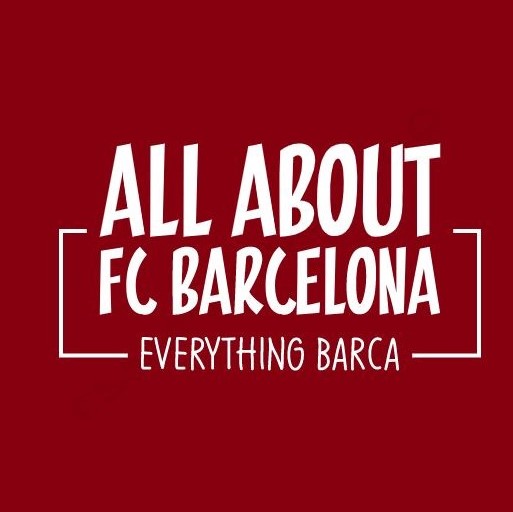 AllAboutFCBarcelona.com is a Blog dedicated to the Most prestigous Club in the world, FC Barcelona by an ardent fan. Here I discuss about the Latest happening surrounding our Club and present my Views about the same.