Barcelona made a brilliant come back against Inter Milan at the Camp Nou courtesy of two goals from Saurez and some inspiring plays involving both Messi and Vidal.

FC Barcelona - 2 | Inter Milan - 1
When all hopes are lost, we desperately pray for some divine intervention. And that's what happened at the Camp Nou last evening. It will still be a mystery how we remained in the match at the end of the first half. Inter Milan deserved to be three or four goals ahead, but they failed to convert. The entire episode came back to haunt them in the second half.

The end result appeared a bit unfair for the visitors, especially considering that they were 'Miles Ahead' of us in the first half. A draw would have been a fair result in that sense considering that we had better of the second half. But then when the balance is so tight, the impact of those world-class players shows and Barcelona had a couple of them in their team.

Barcelona Ran like Headless Chicken in First Half
Barcelona struggled to get into the game in the first half. They had the worst possible start they could imagine going down in the second minute when Pique failed to deal properly with Lautaro Martinez. All credits should be given to the Argentinian to have expertly used the inch of space Pique afforded him. But Pique, being the most experienced player in defense should have known better. Later in the game, Semedo was faced with a similar task against Martinez and he came out with flying colors.

When Valverde announced the squad, the presence of Messi and Dembele surprised many. There was no information prior to that of Messi being fit for this match. So that inclusion surprised everyone. But if that wasn't enough, Valverde shocked everyone by having him in the starting eleven. Everyone was worried whether the Coach is rushing him back too soon!

In the first half, there was only one team on the pitch and that was Inter Milan. We resembled something like a tier-2 side. We were too slow, there was no intent going forward and in defense, we were like schoolboys squad. Every time Inter Milan was moving forward, they were creating chances and half chances. Every run on the wings felt like a sure shot goal. Barcelona had to thank Ter Stegan and some frantic kicking around and above all some serious luck to have remained 1-0 at the break.

Valverde gets the Substitutions Right for a Change
It was clear that something, maybe everything needs to be changed. And most of us expected Dembele to come in for Griezmann, who looked pretty ordinary out there. But Valverde surprised many by bringing in Vidal for Busquets. In such a situation, where our midfield was getting overrun, no one expected to see Busquets being substituted. But that changed the entire context.

Vidal brought in something which was missing in the game so far - 'The Drive'. He is a natural drifter and always looks forward to going forward. That gave Messi the space to exploit and soon we were back to the vintage Barcelona who were choking the life out of Inter Milan. That move also showcased another brilliant headache Valverde has - the midfield of Busquets, Arthur and De Jong. That trio in midfield is good in keeping possession but moving forward it is a bit slow.

De Jong looked natural in that central role. Vidal was everywhere, the left-wing, the right-wing, in the box and once Messi started switching his position with respect to Vidal, we had a shape. It wasn't surprising to see Messi and Vidal combining for providing the equalizer. The goal was a pure class from Saurez, who showcased with a spectacular volley that he still got it. But the interplay between Messi and Vidal was also good.

With the equalizer we upped the ante and it was just a matter of time before we scored another one. It was once again the trio of Vidal, Messi, and Saurez who made the impact. Vidal found Messi from a quick throw-in from Ter Stegan. Messi for the first time in this season showcased what he can do with his pace, the way he cut inside showed he is getting back to full fitness soon. Messi squared the ball to Saurez, whose first touch was from some other world taking Godin out and that followed with a clinical finish.

Messi's Coming Back is a Good Sign, BUT!!!
Messi hitting top form is needed for Barcelone to make a challenge in all fronts. And this match showed that he could be hitting top form soon. But in the euphoria of a great comeback, we shouldn't forget the issues we had in the team. Valverde's time at Barcelona needs to end quickly otherwise our hopes may.

All About FC Barcelona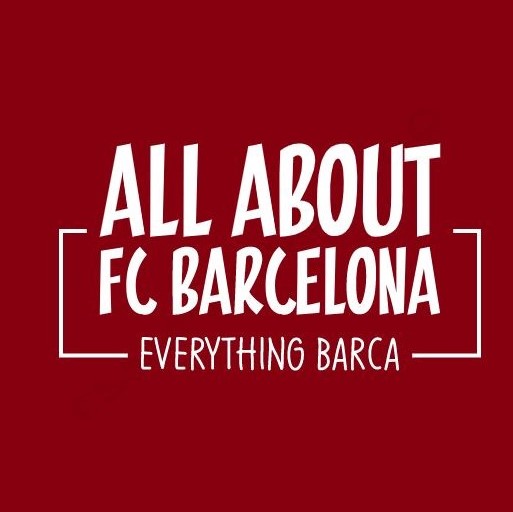 AllAboutFCBarcelona.com is a Blog dedicated to the Most prestigous Club in the world, FC Barcelona by an ardent fan. Here I discuss about the Latest happening surrounding our Club and present my Views about the same.