Has the mercurial Barcelona midfielder's time at the club coming to an end? There is a sharp drop in Busquets' performance in the last few seasons and that remains one of the main reasons why the midfield is getting overrun!

Everything comes with an expiry date, regardless of you like or not. That's simply inevitable! That's the ultimate truth. Barcelona fans should know better, a few years back if anyone suggests to us that the team will struggle to maintain possession, we would have laughed at them. But now that's the ground reality!

May be there are other reasons for Barcelona not hoarding all the possession stats; but the core still remains the absence of that wonderful trio - Xavi, Iniesta, and Busquets. We still behave as if Xavi and Iniesta are still in the midfield, but the results on the ground show why those tactics won't work anymore.

With Busquets Struggling, Barcelona Midfield is Getting Overrun!
Busquets was the pillar stone of that midfield trio which dominated for years in Barcelona. His arrival was unceremonious and he mostly remained out of the spotlight, or maybe better put was overshadowed by Xavi and Iniesta. But every now and then Busquets reminded or his quality and how he was indispensable. That usually happens when someone else takes his position and fails miserably.

With Xavi and Iniesta went, Busquets always had the tough task of controlling the midfield. The opposition identified that early and they kept on pressing him. Without Xavi and Iniesta there was a very limited escape route for Busquets but still, he managed. He wasn't what he used to be but he still was quite splendid.

Busquets Performance dropping Since Valverde took Over
From the time Valverde has been in charge, Busquets' performance standard has dropped immensely. It's not that he doesn't produce mesmerizing moments. It's just when the going gets tough in midfield, his decision making and passing ability have suffered. Valverde didn't do any favor by pairing him with the likes of Coutinho and Rakitic, but still uses the traditional 4-3-3. That makes it impossible for him to dominate the possession.

Even when Arthur and De Jong came in, Busquets struggled. And the struggles have been more worrying in recent times against better teams in Europe. The last match against Slavia Praha was a good example of this. He simply wilted away facing the strong Czech side. It was the same case against Liverpool at Anfield, against Roma and the list goes on.

As a holding/defensive midfielder, Busquets' role was paramount in Barcelona's control in midfield. Now with De Jong available, whose natural position occupies Busquets' role, it may be time for Barcelona to think about life without Busquets. At least as a regular starter. He still could work as a backup option and maybe also as a part of a double pivot. But will Valverde change the formation to accommodate a fading Busquets, that's a big question?

All About FC Barcelona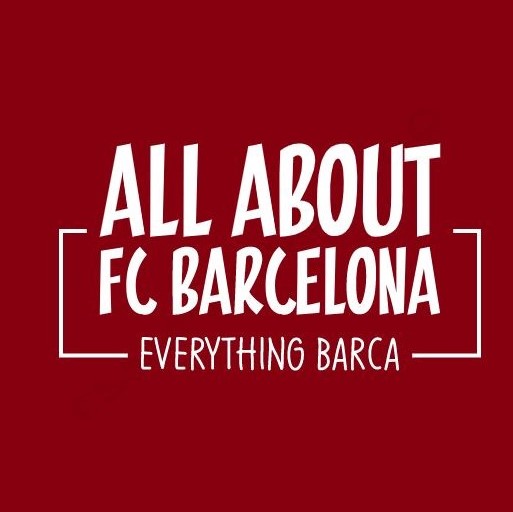 AllAboutFCBarcelona.com is a Blog dedicated to the Most prestigous Club in the world, FC Barcelona by an ardent fan. Here I discuss about the Latest happening surrounding our Club and present my Views about the same.