FC Barcelona will be facing Eibar in the 24th round of La Liga 2017-18 season. Despite the importance of this away match, all focus and attention will be on the mid week Champions League encounter!
After a good start to 2018 season; suddenly the Barca juggernaut seems like have lost a bit of steam. Two draws in a row and if we club the difficult result against Alaves; that's three poor performances in recent times. The Espanyol result could be excused even though as I wrote that day, the result would have been different had we taken the initiative in first half. Suddenly the match against Eibar has taken a bigger magnitude than what we would have imagined at the start of the year. A bad result would seriously jeopardize the momentum we had in the League and also may spill into the mid week Champions League Encounter.

Eibar Match has become a Must Win for Barca
After the Getafe draw, a lot of people suggested that Barca may have suffered a lack of focus because of the upcoming Chelsea encounter. That was the bigger task in their mind! If that was the case in last match, which I doubt; this match from the start Chelsea will be there in everyone's mind. The formation and the line-ups and the strategy all will be scrutinized with Chelsea in mind. And the players knows that; and that's why it would be difficult for them to keep up their concentration on the game even though Barca has a positive 100% away record against Eibar.

Concentration and mental toughness are the margins of victory. Bill Russell
That 100% win record at Estadio Municipal de Ipurúa won't matter much nor the fact that when the last time these teams met Lionel Messi inspired Barca to a 6-1 victory at the Camp Nou. None of those matters as there is much more at stake this time. In last two weeks Barca saw their lead at top cut from eleven points to just five points. If they drop points Atletico would reach within breathing distance and that's something we don't want especially Champions League football getting into it's final stages.

The resonance of a bad result at Eibar would be quite huge in the mid week encounter with Chelsea too. Chelsea, who have a host of problems in the season will see that as a big opening. Valverde is in kind of a tricky situation, he may want to forget the Chelsea encounter for the time being but it will keep on popping here and there. Due to the importance of the match selection headaches are mounting for him!

Will Barca start their Strongest Eleven against Eibar?
Usually with a mid week Champions League encounter coming, every coach will be looking to rest some of his main players. But this match may not give that kind of cushion to the coach. Bringing on Semedo instead of Roberto looks like a switch he can make but then dropping Alba could be too risky! The defense should see Yerry Mina who impressed in first outing get to partner Umtiti with Pique getting rested. The midfield is the actual tricky part - whether to have Iniesta to start? I would go with Iniesta from start and try to give him a break after the half time!

Paulinho and Busquets should make the rest of the three man midfield. In offense we should have Dembele, Messi and Alcacer with Luis Saurez getting some rest. This match against Eibar won't be any easy especially with Eibar having a decent run in the League. They lie 7th in the league and looks a completely different outfit from the one we faced earlier this season. Their last home match was a 5-1 demolition of Copa Del Rey finalist Sevilla clearly tell the kind of form in which they are! This is a match Barca have to win at all cost and if it's a comfortable one that would help dearly. For that we need to Start well!
All About FC Barcelona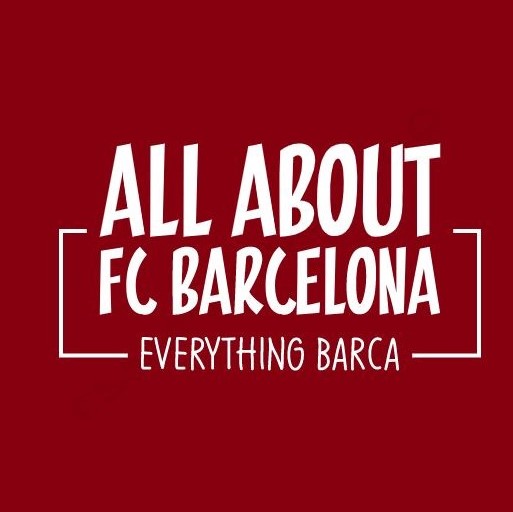 AllAboutFCBarcelona.com is a Blog dedicated to the Most prestigous Club in the world, FC Barcelona by an ardent fan. Here I discuss about the Latest happening surrounding our Club and present my Views about the same.