FC Barcelona will be looking for a solid result in the first leg of UEFA Champions League Knock-out stage at Stamford Bridge.
Barcelona Football Club will be back to a stadium where it all started, the 'Golden Run'. Stamford Bridge has been a special place for Barca interms of triumph and controversy surrounding those victories. The current Golden run started at Stamford Bridge under Pep Guardiola with the 'Iniesta Golazzo'. Before that we were meeting Chelsea regularly from the Rijkaards era and each one of them ended with some controversy on its own. So this fixture have quite a history in recent Champions League years and there won't be any doubt that this coming encounter also will have its share of excitement.

Success is where preparation and opportunity meet. Bobby Unser
FC Barcelona and Chelsea have so far completely different fate in the league so far. After the triumph of last season Chelsea more or less disintegrated; in contrast Barca despite the initial hiccups had a very brilliant run leading the league by seven points. In all season, they only have been defeated once! When the fixture was drawn no one actually gave Chelsea any chance. And their recent run where they ended losing to Bournemouth 3-0 also never helped in improving that view. Hence it's safe to say Chelsea start this tie in the back foot and as clearly as second favourite.

For Chelsea, there won't be a better time to play Barcelona than now. Since the start of New Year Barcelona has not yet the free flow football and had serious share of hiccups. The last match against Eibar also saw the same struggle which we have seen in recent matches and also may prove as an encouragement to Chelsea.

For a game plan Chelsea would be hoping to execute what Getafe done at Camp Nou. That game style perfectly suits Chelsea especially in their present scenario. They may start as under dogs, but Barca always had problems with English sides which start as not favourites. Chelsea themselves had surprised Barca more than once and their only Champions league triumph saw Chelsea dumping Barcelona that too at the Camp Nou.

Barcelona would be starting the same eleven as in the weekend. So it should be a straight forward lineup of Ter Stegan, Alba, pique, Umtiti, Roberto, Busquets, Paulinho, Rakitic, Iniesta, Saurez and Messi. The major factor which will decide this match would be how Barca approach their game. Chelsea may have had a bad season but that's the first thing Barcelona players should get out of their mind. They may have a bad season but no one can doubt their pedigree and a team consisting of Hazard, Fabregas, Pedro etc could produce that fine display which could end Barca's hopes.

Complacency would be Barca's biggest enemy in this tie and if they can overcome that, then they should be able to triumph. Barca needs to address this game as a proper away match where the focus would be to get a solid result and a valuable away goal. And that's crucial for Barca. With the right focus and approach Barca should be able to script a crucial result at Stamford Bridge.


All About FC Barcelona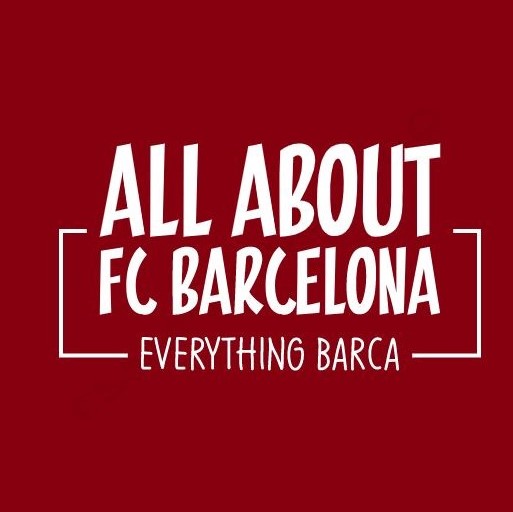 AllAboutFCBarcelona.com is a Blog dedicated to the Most prestigous Club in the world, FC Barcelona by an ardent fan. Here I discuss about the Latest happening surrounding our Club and present my Views about the same.