FC Barcelona was held to a goalless draw by Getafe at the Camp Nou in a very frustrating evening.
Lionel Messi against Getafe - FC Barcelona vs Getafe Match Pictures
Barcelona Futbol Club was made to suffer for a second consecutive match in La Liga with a very frustrating encounter against Getafe at Camp Nou. In my preview to Copa Del Rey Semi-Final 2nd Leg, I have mentioned how opponents have failed to stop us from scoring in the league. I never expected we will lose it so soon. With the second draw in a row, Barca's lead on top have come down to seven points; it's still sizable but when you consider that the lead has come down from eleven to seven in a span of a week, something starts to worry me a lot!

Barca was Once again lacing Focus in First Half
What worries me most in last evening's draw is not the points dropped, but a pattern which is emerging of how Barca is playing. Once again in this match also we were so toothless in first half and was completely lacking focus. And that is the major worry. In less than two weeks we will be facing Chelsea who has been struggling big time in Premier League this season. But now they know exactly how they should approach this game and Getafe's game plan is so inline with what Chelsea could easily do!

Success breeds complacency. Complacency breeds failure. Only the paranoid survive. Andy Grove
Many have speculated that Barca may be already thinking too much about the Chelsea encounter heading into this match. But there is more than that which is a problem at Barca than the bigger encounters! This is not the first time since the start of 2018, we had faced these issues. Since the start of 2018, the players looks like is taking a little too easy in the first half of all the matches. We never get out of the block and usually allow the opposition the time to settle into a solid structure. Against Getafe once they settled, it was very difficult to break them apart; in other cases we managed to do that.

Under Valverde, Barca's attack has been at the most proficient towards the latter part of the matches. But that doesn't happen in isolation, there is those relentless attacks on the opposition going on in the first part, which sets the stage perfectly for the picking apart towards the end. Since the start of 2018, a sense of Complacency may have creeped in where the players genuinely believe that they will be as effective in the latter part without doing the same in the first half. In the last couple of matches, we always felt that a bit more effort was needed in the first half and we should have had a completely different result. Now this has happen at least three times in a row - against Alaves, then Espanyol and now Getafe.

Now coming back to the match, you couldn't blame Valverde for trying the stragest Central Defense pair you would see - Digne and Mina. Yerry Mina who made his debut had to pair the Frenchman as others were all out with injury and suspension. But both of them did a pretty good job and Barca's problem wasn't because of the but the midfield which failed to impress. Coutinho, Busquets and Rakitic failed to force the issue early on and once Getafe settled it because practically difficult to break them

Lionel Messi has been extremely Poor in the Match
The attacking trio of Paco Alcacer, Messi and Saurez struggled with an uninspiring midfield behind them. The lack of focus from Messi was also not helping the cause. Lionel Messi has been struggling in the last couple of matches and this was the worst match he has played in recent times. His free kicks usually lack a lot of power this season, but last night those were getting blasted high and wide. Never seen Messi take so many poor free kicks in a match. May be he needs some rest and the fact that we have the next match at the weekend should help.

On a positive note, it is good to see these kind of issues emerging at this stage of the season and with us having a sizable lead at the top. Valverde cannot overlook these anymore and get his boys back to shape in terms of focus soon. Next week's match against Eibar would be a big test for this team now. That is an away match and won't be easy but will be the perfect dress rehearsal for the visit to London after that!

All About FC Barcelona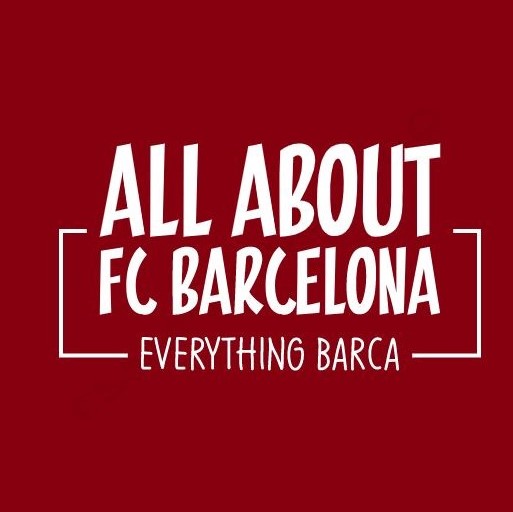 AllAboutFCBarcelona.com is a Blog dedicated to the Most prestigous Club in the world, FC Barcelona by an ardent fan. Here I discuss about the Latest happening surrounding our Club and present my Views about the same.