Despite scoring the vital away goal, Barca's performance against Chelsea was a subdued one. Chelsea for mostly part was able to negate FC Barcelona with a solid formation and defense.
In 20 day time, FC Barcelona will be facing Chelsea in the second Leg of Champions League knockout tie at the Camp Nou. Barca hold a definitive advantage after scoring the vital away goal in the draw at Stamford Bridge. But banking on that alone would be recipe for disaster, as Chelsea have proven time and time again that they can score goals at the Camp Nou. In a way Chelsea's usual playing style is the one we usually despise and is the one usually make us pretty uncomfortable.

Chelsea's Compact Formation helped them Negate Barca
At then end of the first tie, many pundits have questioned Conte's decision not to start with a regular center forward in the match. Many were of the opinion that had they started, they could have won the match. May be! But then in hindsight it is easy top make those claims. Then hindsight is a very tricky tool as it's always to second guess after the event. These pundits are wrong in assuming that the Chelsea would have been able to remain that compact had they played a center forward. We saw a glimpse of that in Chlesea's 2-1 defeat at Old Trafford last night.

Courage is knowing what not to fear. Plato
Chelsea's success against Barcelona was build on two factors - the ability of Chelsea to produce a compact structure in the middle and secondly the most important factor of not giving any width for Barca to exploit. In that sense the narrow nature of Chelsea pitch also helped. But had Morata played instead o Pedro, they may not have that compact structure as Hazard and Morata both may not help that much defensively. Chelsea played the perfect percentage game against Barcelona at Stamford Bridge and almost succeeded.

Chelsea need to be aggressive in Second Leg
How important was that away goal for Barca? To understand that one need to get hold of the highlight reel and see the reaction of Conte to that goal. That away goal completely changed the perspective. Had we not scored that, there was definite need for Barca to up the game at Camp Nou. That would have perfectly suited Chelsea's strategy; now they have to rethink a bit. They cannot go in for a scoreless game, they had to score in the match. That makes matters a bit of worry for Chelsea! The necessity to score a goal would definitely force Conte to go with at least one striker. That means the chances of them being compact could be minimum but still they could do the same.

From Barcelona's perspective there is the danger of sitting back on the away goal advantage and waiting to hit on the counter. Which means we could be inviting pressure more than often and there is no guarantee that our defense will hold to that kind of pressure. For that Barca needs to go on the offensive and negate Chelsea's ability to hold a compact structure. There ability to narrow down the field of play has to be destroyed by Barca!

Width would be FC Barcelona's biggest Weapon against Chelsea
Camp Nou pitch will normally offer the width Barca was missing at the Camp Nou. It also should give us the free flowing playing surface, Chelsea desperately tried to prevent us from having by keeping the Stamford Bridge pitch in poor condition. But how could Barca use the width of the pitch to their advantage. Chelsea despite the need of a goal, would go for a very compact midfield and it becomes much more important for Barca to stretch their players by using the width. Morata who could start may be used as a lone targets-man. That has been the usual strategy of Chelsea whenever they had played Barcelona.

In that context, it would be futile for Barca to go with a 4 men defense. Usually when teams deprive us of space in midfield, our full backs start pushing forward; the problem with that is that we gets caught at on counter on the wings. In the first leg tie, both Alba and Roberto's heat map shows they spent most of their time higher up the pitch. The surprising part was Roberto's positioning, it's mostly in Chelsea's half. So if they are spending more time in the attacking part of pitch, then why not use them there.

A three man defense will give many options for Barca - first and foremost has to be the extra protection against any counter attacks. Since Chelsea won't be a team which will look to attack via the wings, a 3 men defense won't be a bad idea to start with. Secondly it allows us to use our wings much more effectively as we will have more players in the attacking third and in a formation which suits them also there. Lionel Messi and Iniesta could attempt to release both Alba and Roberto in the wing and get Saurez and Messi himself into the game more. Additionally it also allows Messi and Iniesta to work in tandem.

The effectiveness of Barca at Camp Nou will depend on the ability of Barca to stretch the Chelsea side. And in that contest I would prefer the first formation where we have a much more compact five man midfield. It also gives us much more control over cutting off a quick break as we will have more players in midfield. If Chelsea players like Hazard or Morata doesn't press or track back much, that will amplify the effect of that extra man in midfield. The second formation would be a bit more attacking but that also could create issues as suddenly we will be trying to restrict Messi's free role.

Before even trying this formation, Valverde may have to see how it works in one of the game before the Chelsea return leg. It may be a bit too much to try this against a resurgent Atletico even at Camp Nou. Against Malaga and Las Palmas, we could try this strategy to see how it works and whether players get confused of their position in this formation. And also we need to get Vermaelen back to full flow to try this formation.

All About FC Barcelona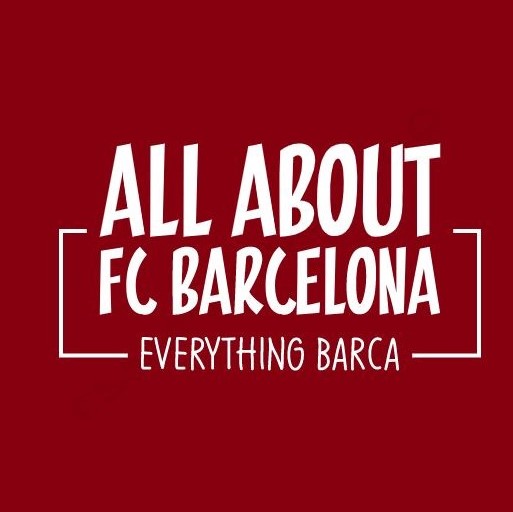 AllAboutFCBarcelona.com is a Blog dedicated to the Most prestigous Club in the world, FC Barcelona by an ardent fan. Here I discuss about the Latest happening surrounding our Club and present my Views about the same.