So the little magician from Rosario turns 24 today. Quite an young age for a player who has already achieved so many feats in his career. The two time World Player of the Year was born on 24th of June 1987 in Rosario and we all know very well the journey he took into our hearts. It would an understatement to say Carles Rexach, the sporting director who signed Messi may not have imagined him being such a fine player. After all he realised within minutes Messi's potential and gave him a contract on a paper napkin. Lionel Messi has been elected the World Player of the Year for the last two years and barring some miracle would be winning it this year. That should make for a rare hat-trick of the title. People say that great players starts to show their true capability around the age of 23. So that means whatever we saw till now from messi is just the trailer, bloody hell I can't wait for the full movie. Already he is been compared to the likes of Pele and his own idol Diego Maradona. He may have not achieved their legendary status but when he finishes his career he is guaranteed to have a place along with them. Pele recently questioned Messi's claim for greatness and today said that he could only be compared to Pele if he scores 1200+ goals. Now it may be the typical pele boasting about his achievements, but somewhere we can sense that he believes that this chap could be a serious competitior to his claims of the game's greatest. The only time Pele brings the goal tally in a comparision is when he is pitched against Maradona - Messi's performance is seriously getting under the Brazilian legend's skin.
There will be many who will doubt whether he is the true heir to Mardona's throne as Argentina's finest. In detractors will always point to his Nationa team record to prove their point. But there are already signs that Messi is hell-bound in re-writing that. The Copa America which will start on July 2nd gives him the perfect oppurtunity to do that, especially with the home crowd behind him. For Barcelona fans he is already a legend - the finest player ever to wear the blaugrana colours. At times I believe we take him for granted. Every time he sets off on his mesmiring diagonal runs we all expects a goal, not realising that others may not even be able to see an oppurtunity in those situations. To an extend it's Messi who pamper us to behave like spoilt kids. I mean when he do things like he did with the first goal againt Arsenal at Camp Nou, who can blame us for expecting magical feats everytime. Lionel Messi finished thsi season with 53 goals and 24 assists in all competition, a testimony to his complete game. Every goal in those is a pure work of art and some legendary. I get mad when people rate the goal against Real Madrid the best in the seaosn. Nonsense, many people could easily emulate that and Messi could repeat it atleast a 1000 times without much effort. the Arsenal goal for me was one of the best I have ever seen. That assist from Iniesta would have been rated as one of the finest in the history of Europe's Premier trophy, but does anyone really recognise that? That was the quality of that finish! How on earth someone could conjure up something like that in a fraction of a second is beyong my imagination. So let me take this chance to wish our superstar a very happy Birthday and a greta career ahead. All the best for the Copa America and keep the Magic going.
Alexis Sanchez, Is it a repeat of Ibra Story?
Now to the pressing matters at hand. the biggest is the impending Alexis Sanchez transfer. According to the Catalan media it's 80% done deal. But you are left wondering whether it's a repeat of the Ibrahimovic saga. The rumoured trasfer amount is around 33 Million. Now that's really going to irritate some people, especially Arsenal fans. English media has reported that Arsenal has just turned down a 27 Million pound offer from Barca. That's the offer we made for a player who created the most goal scoring oppurtunity in Europe i recent years. In contrast Sanchez at this moment looks like a one season wonder and with a bit of individualistic nature. That could be quite a disaster for a person who for the start has to wait for a starting place. Sanchez has scored 12 goals this season and could struggle to find the back of net with limited time, atleast in the begining. If that happens then the wait of such a huge transfer fee could be enormour for such a young player.

Meanwhile the clearing out of La Masia recruits by Rosell has started. Today's newspaper reported that they are looking to make around 40 million from those, now that means many would leave this summer. Already Luis Enrique's Roma is rumoured to be the preferred choice for many. Bojan and Montoya could join him there very soon. Thiago also could be looking for a change of scene as the coach or the management hasn't shown any interest publicly to keep him here. His future is still being held hostage to a nonsense Cesc transfer saga and it won't be bad for him to find another club for now. With his perfromance in Under 21 Tournament, there won't be any lack of potential suitors. Jeffren meanwhile has already know that he is an unwanted entity at the club and looking for another club. He refused to be a part in the Sanchez deal and may be looking to go to Liverpool as they have shown interest in him. I would advice each of these youngsters to get a transfer to a mid-table La Liga team as they could easily adjust to the playing style. Meanwhile the number 9 has become a dreaded entity under Guardiola. The one who wears that is guaranteed to be out of the team sheet the very next season
All About FC Barcelona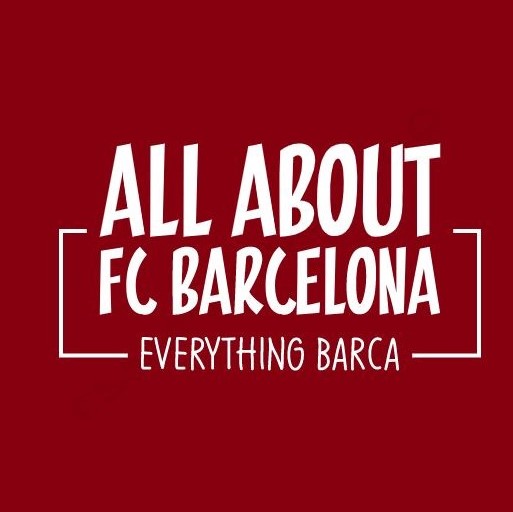 AllAboutFCBarcelona.com is a Blog dedicated to the Most prestigous Club in the world, FC Barcelona by an ardent fan. Here I discuss about the Latest happening surrounding our Club and present my Views about the same.