Last summer, the Catalan calendar was altered forever - a small entryhas been made to mark the annual pursuit of a Catalan boy trapped in London (Quite funny isn't it?). The festival starts somearound teh first week of June and ends towards the end of August. Surprisingly this festival is coinciding with the European summer tarnsfer markets date. The festival starts with everyone who is linked with Barca first team expressing their desire to play alongside the Arsenal captain at Camp Nou. And most probably like all time , it will end with once again our players expressing their respect for Fabregas' decision to stay at London. Two days before, Barca announced that we will have 45 Million Euros in the transfer kitty. Now that should kill the Cesc signing as Arsenal is not going to sell their Captain for anything less than 50 Million, atleast not this summer.
The latest rumours is that we will raise money by selling a lot of fringe players. Ibrahimovic's anticipated signing with AC Milan will give 25 Million, but I don't think we will be able to get anything more than 15 Million by selling the likes of Bojan, Maxwell, Thiago etc. Bojan and Krkic could be stars for the future but they are not going to earn much in the transfer market. And that's the reason why we in the latest episode has offered Thiago + 30 Million Euros for Cesc. Somehow I find it difficult to accept that Arsene Wenger is going to value Thiago at 20 Million. May be I am wrong. After selling all these players we will have a transfer money of around 85 Million. But then our problem is that we are looking to buy Sanchez, Rossi and Cesc and that kitty may not be enough. What surprises me more is that we are right now looks like in negotiation for both Rossi and Sanchez. In ideal case we only need one of them and to make matters worse I would still say we should wait for one more season to see whether they will be able to show the consistency the coming season.

Cesc Fabregas story looks like will end the same way like last season - with us making all the noises for nothing. After Barca knocked Arsenal out of teh Champions League there was a serious belief that Wenger would let go off his captain. But the season end slide would have made him think otherwise. To makes matters worse for us Nasri and a few others has openly expressed their worries about the trophy drought. There are rumours that Nasri is looking to move away from Emirates, but I seriously doubt that and consider that as a cheap tactics to increase his wages. But that could be a huge problem for Rosell, who has always dreamed about bringing back the Catalan boy. Wenger at thi moment could not afford to lose his Captain as that could unsettle the others in the Camp. So I seriously doubt this is going to happen. Bojan has been a bit upset with all the rumours about him. He has expressed those frustrations in recent interviews. The latest rumours link him to Roma, where Luis Enrique just took over as coach. But its better for him to follow what Giovanni Dos Santos has doen this season. It would be better to go to a mid table club in Spain as Italy could be quite tricky for him to handle. A mid table team or even a relegation thretened team would offer him enough time to settle in and attain greatness and also without all the pressure like at Barca. So it is essential for his future that he don't become a part of any deal involving anyone. As far a Thiago is concerened, God only knows what will happen?
All About FC Barcelona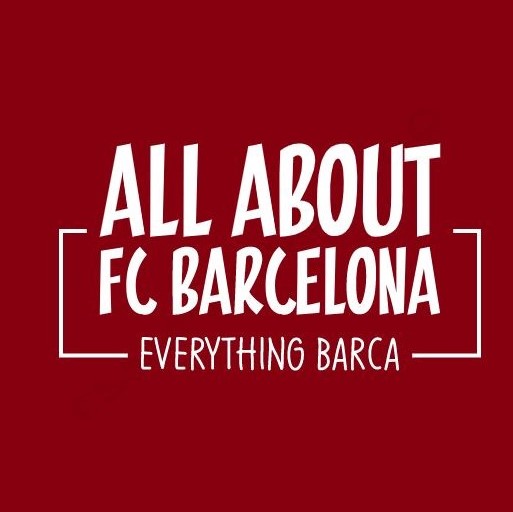 AllAboutFCBarcelona.com is a Blog dedicated to the Most prestigous Club in the world, FC Barcelona by an ardent fan. Here I discuss about the Latest happening surrounding our Club and present my Views about the same.