What an impact an successful tournament makes, isn't it? What an impact a wonder goal makes, isn't it?Two weeks before I was shouting at the loudest voice in another Barcelona blog about the foolishness of letting Thiago slip away inorder to facilitate the signing of Cesc Fabregas. No one cared. But it looks like Thiago's wonder goal in the final of Euro - 21 has done the trick for him. Suddenly Barcelona fans have started to realise that it could be stupidity of monumental proportion to let this kid slip away. Tha Catalan media have suddenly recognised the talent of Thiago and today's cartoon section has a positive warning against selling him for any matter.

This is Sport.es' cartoon




Thiago triumphs with the U21′s

"Those that want me to be 'exchange money' need to be careful…because the change from the little bit of money could end up being costly."

MundoDeportivo.es had this in their humour section:




"Do you think that Thiago can be successful with Barça?"

"If first they make a bad sale to Arsenal and then buy him back again for for millions, then of course!"

Translation Courtesy : Total Barca
These all represent a sudden change of tone about Thiago. For the record Thiago has always expressed his wish to stay at Barca. Till date no players or officials responded to his wish publicly. But it looks like that's all changing - Victor Valldes today declared that Thiago and Cesc are very much compatible. One is left wondering whether that wonder goal didn't happen, would this kid have got his due recognition? Taling about wonder goal, ex-La Masia boy Giovanni Dos Santos scored one of the greatest goals I have seen this year. What a welcome change for the club and the kid. Meanwhile there is no stop in the nonsense being published in terms of Cesc Fabregas story. Today suddenly from nowhere both papers has published that Cesc will miss pre-season training to force the transfer. You may accuse both these media houses of a lot of thing but a lack of imagination is not on that list. As far as I am concerned the Cesc transfer look absolutely dead at this moment unless we put an offer close to 50 Million. Meanwhile retaining Thiago could become a priority with Manchester United showing interest. Manchester United may want him more than anyone as they are currently lacking a young creative midfielder, something Thiago can solve in two years.

Reatining Thiago would be the most sensible choice from a financial and tactical point of view. Cesc Fabregas is one of the top five players in Europe at this moment and would add serious strength to our side. But then he is not going to come cheap and the eternal worry is still there about where he will fit in. He is naturally seen as the one who will take over from Xavi and is expected to provide necessary back up to our midfield. But this could be very tricky. such a move has the potential to become once again the Thiery Henry moment. Henry's arrival immediately upsetted Eto'o and never went well with the team. Cesc may not present such a danger at the moment but we could never predict how well it will go. Considering that Iniesta and Xavi are crucial to our side, such a move could unsettle Pedro or even Villa, if Iniesta is moved forward to accomodate Cesc. At the same time, Thiago should offer us the perfect solution. He may not have any problem in waiting for his oppurtunity and should not have any problem in sharing responsibilities with likes of Keita, Afellay etc. And at this moment he is the most promising midfielder in Europe and he would do wonders if he could learn the trade from Iniesta and Xavi. he is that rare bread of midfielder who create chances and score goals - someone like Deco. If prospered well he would be ready to take over from Xavi in three to four years of time. So he is simply the ideal choice at this moment and also considering that it could save around 45 Million, should be the wisest choice.
All About FC Barcelona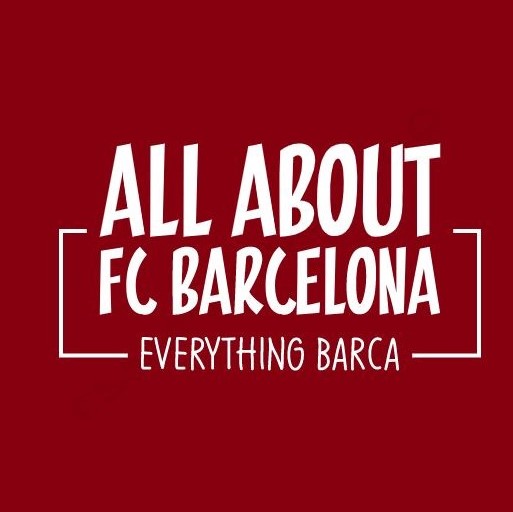 AllAboutFCBarcelona.com is a Blog dedicated to the Most prestigous Club in the world, FC Barcelona by an ardent fan. Here I discuss about the Latest happening surrounding our Club and present my Views about the same.