Ok, here is an update on the latest transfer rumours related to Barca. As expected Cesc Fabregas rules the chart with constant report on papers in Spain and England. After that infamous back heel which resulted in Messi scoring a wonder goal at Camp Nou, I have heard many Arsenal fans shouting to sell Fabregas as they questioned commitment. Emotions did settle down slowly, coupled with the way they ended their season - Arsenal fans are convinced that Cesc is the most vital piece in their game and they will not part with their captain. There were rumours of Real Madrid approaching Arsenal and the London side club slapping a starting price of 50 Million pound on the player. That is where it stands, but be ready for an extended summer struggle between Barca and Arsenal. The second in the list is the Villareal's Italian striker, Giuseppe Rossi. The status as of today is that Barca is at advanced stages of negotiation for signing this player. The Italian-American, Rossi could very much become Barcelona's first signing of the summer. There were rumours of Bojan Krkic being included in the deal to sign Rossi. Krkic has laughed off this rumour making it clear that he will not let himself to be included in any deal. Meanwhile there are already rumours of the club selling Thiago if Cesc deal goes through. So back to the main topic of the article - Are we treating Bojan Krkic and Thiago Fairly?
Bojan Krkic will turn 21 this August and is already in his fourth season with the first team. But it is fair to say that apart from his first season he has not made the kind of impact we all hoped for. For some unknown reason, he always finishes the season better than he started. Last season he had a torrid first half, and then improved heavily in the second half, even displacing Ibrahimovic from the first eleven. Had that disallowed goal against Inter stood he would have been treated as a Legend already. This season also the story was no different - had a terrible first half, improved in second but that was cut short by injury. For many Barca fans, he still remains as an eternal promise which will never be fulfilled. Constant comparisons are drawn with Messi - Messi did that in his first season, did those in second season so on. So the Barca fans that got too used to their club's recent enormous success, the wobbling nature of Bojan's performance is quite a concern. There were already calls of selling him following his abject first half performances. Many have casted him as a no-good. The tone of those calls came down a bit when he once again revived himself in second half of the season. But still the sword is hanging over his head.

I have been a stern supporter of Bojan for all these years, and I intend to be the same now also. I believe people are too harsh on him when they scrutinise his performance without taking his age into consideration. I am totally convinced that Bojan will be the world's top striker in three years' time and if we let him go now, we will be running after him then. At 20 you shouldn't expect miracles from him, he only have to be decent - which he is and shown enough evidence in the latter half of last two seasons. Messi may have been doing wonders at 21 but then he is Messi. Messi is not compared to the best's; he is compared to the legends of football. Such a player comes up in a lifetime. Let's take the example of Rossi himself. At 20, Rossi was already discarded by Manchester United, so Bojan is actually doing much better than Rossi comparing his age. Bojan's attitude has been the main reason of criticism towards the opening end of the season. Every match he tries to impose his game in the first five minutes, after failing to do that his shoulders dropped. This is not an allegation; he was doing the same before Christmas. But then at 20, again it is a natural thing, isn't it?

Bojan and Giovanni (may be you guys haven't forgotten -him) made the debut in that terrible 2007-08 season. Both of them were expected to do magic from start, Bojan succeeded a bit, Giovanni failed. So he got booted out the moment Guardiola took over. He still has not got hold of his future properly. But after the recent loan to Racing it looks like he has finally started to get his career sorted. Every time you watch him play for Mexico, one is convinced that we are looking at the future Ronaldinho. The mistake he did was he went to a team like Tottenham, where the skill on the ball is secondary. So it is natural that he struggled. The latest rumours are that Racing is looking to make his stay permanent - good for him. Bojan meanwhile had a better debut season than Giovanni. He scored some goals and straight away went into the hearts of the Camp Nou faithful's. So he was expected to churn up more miracles in the coming seasons, sadly everything didn't go according to plans. To Bojan's defence, most of the criticism levelled at him is pretty harsh. Most of the opportunity given to Bojan is in the Copa Del Rey, in matches where most of the first teamers are rested. To his disadvantage he is a centre forward and his success will be judged by the number of goals he scored or the shots on target. Compare this to someone like Thiago or Afellay, they all will be credited for the touches they made, the interceptions, the passes, the running(especially in Afellay's case, People believe he running tirelessly makes him a better player), shots pretty much wide of target etc. So for these gentlemen an assist or a goal is a testimony for their greatness, whereas for Bojan it's necessity for his survival. To his credit, whenever given chance with the full team (one which has Messi, Iniesta and Xavi), Bojan has did well for himself, but then nobody does take that into account.

If what happening with Bojan is bad, then what's going on with Thiago can only be described as horrible. At this moment I don't think anyone has any damn clue about what will happen to him. It all will depend upon whether the Fabregas signing goes ahead. If Cesc is signed, that should spell the end of Thaigo's career at Barca. And the recent rumours also suggest the same. This is quite shameful as the kid has got only a handful of matches to prove himself and he definitely did impress many in those matches. At this moment, it looks like he could be the sacrificial lamb to bring on the Catalan boy (who got away) back to the club. If that happens that would be one hell of a black day for the club and to the promising talents emerging from La Masia. I have nothing against Cesc, and would welcome his signing but not at Thiago's or Jonathan's expense, also not at Iniesta's midfield role's expense. The fixation with Fabregas has to be with his Catalan identity. But the bottom line is that Cesc made a decision to move away from the club to get more opportunity, whereas the likes of Thiago and Jonathan chose to stay back and fight. You have to respect that. If Thiago is going to be sold if Cesc is signed, it gives a clear picture to the kids in la Masia - It's better to go away and establish yourself, rather than stick back and fight for your chance. So La Masia has more at stake in this transfer scenario than anything at the club.

The situation doesn't have to be this worse as I explained. There is still a real chance that these kids staying back along with the newly signed stars. Even if Rossi is signed, I believe Bojan could get enough playing time. Thiago's situation could be a bit tricky but then he is still officially with the B team, so we could still pursue him to stay there for one more year. But the choices and decisions will be up to these players and their families. And that has to be respected. I would definitely not like to hear comments made by Barca fans after Eto'o refusal to be included in a swap deal. Both these players have indicated that they will not be any part of a swap deal. I love this club, but if you ask me whether I love this club more than my family - I would definitely say no. It's the same with all of our players. They have the right to choose how their career will pan out to be. They don't and shouldn't worry about what the club and his fans will feel when making a decision. Why? Because I will not take into account what my employer think when aI make a career change move, I will only take into consideration the views of loved ones. It's the same with all of you, I believe. So then why the players should be judged differently? So don't get upset when they (hope they don't have to) refuse to be a part of something Guardiola or Rossell forces them to, remember it's their right not to be a part of. I will end this article with a genuine prayer and wish to see these two youngsters remain with the club for ever and maybe we will sign Giovanni back in two years, I firmly believe he will be a star.
All About FC Barcelona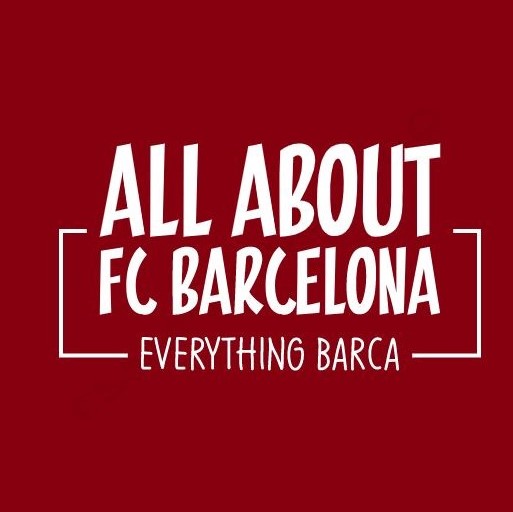 AllAboutFCBarcelona.com is a Blog dedicated to the Most prestigous Club in the world, FC Barcelona by an ardent fan. Here I discuss about the Latest happening surrounding our Club and present my Views about the same.