What an excellent season we had! Actually yet another excellent season. Last three season, this team had filled everyone of their fans' hearts with pride and joy. Out of the available 13 trophies, this team has won ten in last three years, quite a remarkable achievement for any side. "This does not end here", that was the advice given by Guardiola before players left for a well earned and deserved break. Guardiola had read the minds of fans when he said that. This team with its recent truimphs is already getting compared to the best in history. But every Barca fan want them to continue building on these triumps and leave their own mark in the history. Praises are pouring out from all over the world. But that's not going to last, within a week's time the nay sayers will be out in full force. Already Rooney has stated that Messi will never be a success in the Premier League. So coming weeks we will once again faced the similiar questions - "Whether this Barca side will perform well in a cold night at Stoke? and so on"
This season has been as good as the all conquering 2008-09 season. We won two major trophies and ended up as the runner up in the third. Two seasons ago we won everything in our path, but thi triump is sweet as we threw our fierce rivals from tow of the major competition in the season. After spending more than 400 million in players and coach, Real Madrid has to be satisfied with a Copa Del Rey trophy, which they never managed to keep in one single piece. As some one said in twitter "The Copa Del Rey trophy jumped off the bus because it could not bear the thought of travelling to Real Madrid Trophy cabinet". It is going to be tough for Barca to continue this winning streak. But if there is a team which could continue this streak, it has to be this one. This team has the age factor in its favour with majority of the players still very young. The new kids who are emerging is showing their skill and has already shown that they could help the team create a legacy. So if all goes in favour we could be witnessing teh best team in the history of football. But to be that this team has to continue in their winning ways more ruthlessly.
Did Mourinho made this season sweeter?
I have to admit that eventhough the all conquering season two years back was something special, but this was much more sweeter. The only reason for that has to be that @**H@le in charge at Real Madrid. His antics after winning the semi-final with Inter Milan didn't go well with any Barca fan. But then we were asking too much from the perennial cry baby, Jose Mourinho. So when he was signed by the rivals, we knew that we will never get a better chance to pay him back. And we exactly did. I almost died the day when Guardiola addressed him as the "F***ing Boss of the press conference". Mourinho has been hard at work in Real Madrid accusing Barca, other Coaches, Referees, UNICEF etc. Now Mourinho can't stop crying nor does his team. In all the El Clasico madness that happened, the Spanish national team looks at this very moment as a divided unit. Iker Casillas has been leading the parade and has been constantly attempting to drive Busquets out of the team with his racist allegation whenever a mike is thrust upon us. Yesterday he once again derided Barca's triumph at Wembley by stating that his team also would run over Manchester United. What he really meant is "Why make so much fuss about Barca?", but I am not sure how Ferguson will take that. So after a great season we have left Mourinho and Iker Casillas asking "Por Que?". Now that in itself looks like a fourth trophy.

Coming back to the final - it was a pretty easy one.I have to admit that the first ten minutes was a bit tense, especially with pur Captain in bench. It was clear that once we wither the early storm we will be good, but there was a risk of getting hurt in that early minutes. Once Barcelona settled in Manchester United started to lose their shape, especially Evra. It looks like he took it personally on him to mark Messi and Messi was taking him all over the park. Ferguson would have done much better going with Rooney alone upfront but one again he was tempted to take the more dangerous path. In the end he could only applaude the show put forth by Barca and he never hesitated in doing that like a true Gentleman. I have to admit that I was very happy to see Villa performing so well in that final. He was so good in linking up with his teammates and boy oh boy, I believe he was never called offside at Wembley, Glory to that. In a season review, Villa will take the highest rank despite his recent goal droughts.He score twice against Madrid in League, Performed really well against Madrid in UCL and scored one of the most beautiful goals in the final. It looks like he has finally started to understand and enjoy his role at Barca.

Nest season is going to be one hell of a season. Madrid believes they have finished the season well; we never put a foot wrong this season. So we will be off for a huge fight next season. But the players should do well especially the Spanish ones, who had a busy season and should do well with some serious rest. Next season will officially start with a set of El Calsico - the Spanish Super Cup. So the rivalry will start pretty early next season. We will have to face Real madrid without Messi, as he in all probability would be given an extended rest after Copa America. But that should not reduce any of our team's intensity. A look at Mourinho will be enough for our team to motivate themselves and that's why Mourinho at Real Madri would be the best thing for Barca. Now all attention will be shifted to the summer signings whoever it may be. Rossi, Fabregas all are linked at this point but it is too early to predict anything. So Thank You, team for a wonderful season and just remember - "This is just the begining".
All About FC Barcelona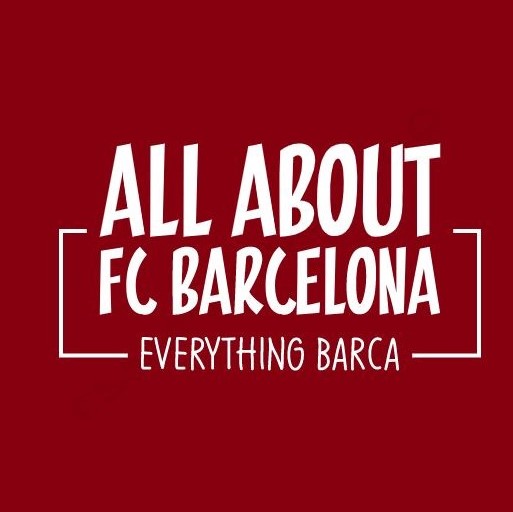 AllAboutFCBarcelona.com is a Blog dedicated to the Most prestigous Club in the world, FC Barcelona by an ardent fan. Here I discuss about the Latest happening surrounding our Club and present my Views about the same.