FC Barcelona Humiliates Real Madrid with a Towering Display
Cristiano Ronaldo has to be the most disappointed man in the world tonight - he asked for eight, we could only gave only five. They say Real Madrid has the best defensive record in La Liga, boy oh boy they should have waited till this match. The English media somehow and my commentators predicted a comfortable Real Madrin win at Camp Nou, you heard that at Camp Nou. They have no idea of what we really are. Mourinho did get us out in Champions League last seasonbut they discounted teh fact that overall last season we had a 2-1 record against Mourinho - English arrogance at its best. Real Madrid learned in a bad way that with 250+ million worth of players and a manager who cost almost like another player, they are no match to this Barca side. They say Mourinho is the best, Pellegrini didn't had such a rout last season, a point for thought. On a night when Barca controlled the most hyped side of the world, Villa twice, Xavi, Pedro and Jeffren all scored for Barca. Barca is right now moved to the top of the league, and this is Pep Guardiola 's fifth consecutive victory against the team in white and bloody hell has 100% record against Real Madrid.As expected we roled out with a defense line-up of Alves, Pique, Puyol and Abidal. The midfield had Xavi, Iniesta and Busquets. The attack had the usual trio formation of Messi, Villa and Pedro. HIguain picked up a late injury and Benzema started for Real Madrid.
In the 6th minute Barca had their first shot on target when Lionel Messi's chip from a corner hit the post. In trhe 10th minute Xavi put Barca in the lead after Iniesta picked him inside the box with a great ball. The ball deflected of Marcelo and fell perfect for him to tapit pass Casillas. In the 12th minute Di Maria forced a save from Valdes conceding a corner. We went 2-0 up with Pedro scoring from a great Villa assist in the 18th minute. Casillas could only parry the Villa cross but it went staright to Pedro. In the 27th minute Xavi played a great chipped ball to Pedro, who failed to make anything out of it. In the 31st minute we had a huge confrontation with Barca players sorrounding Ronaldo after he pushed Guardiola while taking the ball from the Barca coach. In teh end both Valdes, who ran almost half the pitch to get involved in it and Ronaldo both were booked. In the 45th minute Messi was booked for I don't know what after being elbowed on face by Ricardo Carvalho. Maybe La Liga has given the rights to elbow opponents in the face to Real Madrid boys. Real Madrid did end the half much better than they started and that meant that the match is far from over. Going into the break, it was clear that sitting back could hurt us more.
In the 48th minute Messi went in for a fine run but his shot deflected, it falled well for Villa but Villa's shot also was blocked. In the 52nd minute Xavi missed a great chance after putting through by Messi. In the 55th minute David Villa made it 3-0 when he latched onto a great pass from Messi to finish it past Spain's numero uno custodian. In the 58th minute Villa hit his second of the night with a beautiful finish after Messi's defense splitting ball put Villa through at some 30 yards of distance from goal. Messi has been somewhat quiet in first half, but in the second he was tormenting Real Madrid defense, if they had any. FC Barcelona players were more keen on playing total football and making mockery of Real Madrid after the fourth goal. Real Madrid players started to show their frustration with constant kicking on Barca players. In the 74th minute Guardiola took off Villa for Bojan. In the next minute Bojan had a great chance when he was played through by Xavi but lost his footing. Next minute he had another chance but hit a ferocious shot at the keeper, Casillas had to be on his toes to save that. In the 87th minute Xavi who opened the scoring for Barca was replaced by Keita and Pedro was replaced by Jeffren. Guardiola did well to leave Xavi and Iniesta till late in the pitch, which completely took off the chance of any Real Madrid comeback. In teh stoppage minute Jeffren scored for Barca, what a dream Clasico debut for the youngster. Bojan played a great ball into box, Iniesta could have put it back into net, but Jeffren was destined one. Ramos made it memorable for him with a red card for a hack on Messi. The idea looked to have to get Messi injured after that he pushed Puyol and Xavi.
What a night, we had. Now nobody is going to speak anything of matching us for sometime. Everyone of the players played their part well. Alves looked a bit less confident in first half but apart from that he was good. Busquets did really well to control things out. Madrid caan spend any amount of money but you still will not get a midfield like ours - as Xavi and Iniesta are the masters. Both of them has to be ranked at 10 for controlling the match, taking Real out of the match and Providing assists and goals to finish of our great rivals. Messi sadly could not find his name in teh scoresheet and lost the goal scoring streak. But he had an absolutely great night, providing a number of assist and combining with Iniesta and Xavi throughout the match. Pique in the defnse looked like a weak link at times but Puyol and Abidal both had a great night and was their everytime he was put under pressure. David Villa didn't score for some match recently, but we are perfectly fine with that if he is going to turn up like this in big clashes. In the end of the day we had a beautiful and more respectful revenge on Mourinho's arrogance, which he displayed heavily last season at Camp Nou. This victory once again confirms that the lose at San Siro was upto mostly we losing it, rather than Mourinho winning it. We bloody hell had 66% possession in the match against the so called best side of the world.
All About FC Barcelona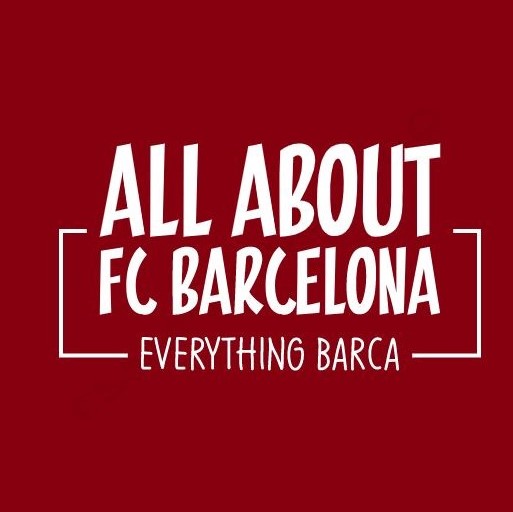 AllAboutFCBarcelona.com is a Blog dedicated to the Most prestigous Club in the world, FC Barcelona by an ardent fan. Here I discuss about the Latest happening surrounding our Club and present my Views about the same.