Three seasons ago, a visit to Getafe was quite difficult. But tonight's easy 3-1 victory has officially confirmed that those times have changed. FC Barcelona started the game in the third gear and stayed in that for almost entire first half and even lowered it a notch down in second half, still Getafe didn't have any decent chance of springing a surprise. Goals from Messi, Villa and Pedro was enough for Barca to wrap all three points, eventhough they made their life difficult by taking the focus away from the game. Guardiola started with his usual defense of Maxwell, Puyol, Pique and Alves. The midfield saw Mascherano pairing Xavi and Iniesta. Messi started in middle flanked by Pedro and Villa on right and left respectively.
Getafe were no match for Barca in the first half
Getafe started the game very well forcing two back to back corners wqithin the first five minutes. But that was all that they could manage to do in the first half, as Barca took total control. Barca had close to 75% possession throughout the half andd whatever possession Getafe saw was for clearing or blocking Barca's attack. In the 5th minute Villa was presented a gilt edged chance from a wonderful Iniesta ball, but he shot high over the bar. After that event we entered a passage of period where Barca kept all the possession. It was clear we were preparing for the final touches in those minutes. Then in the 23rd minute Messi opened the scoring yet gaian. Alves pulled the ball back to Villa in the box, Villa twisted and turned and then slipped a great ball to Messi, who as usual finished the move with much ease. In the 30th minute Villa was denied by a great save by the keeper after Messi slipped the ball through. In the next five minutes we had two goals adjudged offside. The second one of those would have been a classic had it stood. Iniesta won the ball in his own half and then showed some brilliant skills before picking out Messi, Messi complemented Iniesta with his own display of skills before finding Villa who again passed it back to Messi. But that move was ruled out as Villa was slightly offside. In the 34th minute David Villa got into the scoresheet with a great finish after Lionel Messi played a wonder pass. In the 38th minute Pedro shot wide after Villa pulled back the ball and put him in a great position. In the 44th minute Messi attempted an audacious curler from a very tight angle, but could only sent it wide.
FC Barcelona started the second half very causally and that saw Getafe getting some share of possession and again some corners. In the 65th minute Pedro secured all three points for Barca after a horrible mistake from Getafe Defender. Messi did really well by pressing hard forcing the mistake from the defender. In the 69th minute Pique got send off after a horrible mess up which ended with a Pique hand ball and Getafe being awarded a penalty. It was kind of harsh as a sliding Pique did that unintentionally. Iniesta was the guilty party giving away the ball cheaply in that occasion. Getafe Captain, Miku scored from the spot kick to make the match more interesting. Guardiola immediately took off Villa and brought in Milito. In the 73rd minute Iniesta was denied by keeper Codina. Next minute Messi placed his shot wide after neat exchanges between Alves, Puyol and Messi. In the 80th minute Boetang was also send off after a bad tackle on Mascerano. In the 84th minute Valdes was forced to make an excellent save. The way we were performing in second half was really pathetic with no one actually interested to organise the play. We were passing way too much. In the 87th minute Messi was denied once again by Codina after great exchange of play between Busquets and Pedro to put Messi through.
We took the foot off the pedal completely in the second half, which did was rarther scary. Getafe never hhad the fire power to trouble us but still they were quite heavy when they had the one man advantage. Most of the players looked tired after that gruesome workout against Copenhagen. Messi once again was the best player on the pitch. Iniesta was superb in first half and like everyone in the team he also was quite complecent in second half. Pique was looking for getting himself suspended for the next match , so that he don't miss the Classico. But he also managed to get a red card, thankfully it is not a straight red card. I am still not sure whether he will play against Madrid.
All About FC Barcelona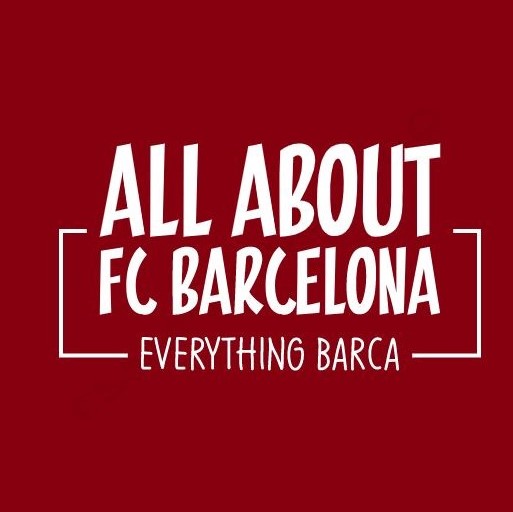 AllAboutFCBarcelona.com is a Blog dedicated to the Most prestigous Club in the world, FC Barcelona by an ardent fan. Here I discuss about the Latest happening surrounding our Club and present my Views about the same.