El Clasico Day, It's the biggest day in European Footballing Calendar
Ok, FC Barcelona have to deal with Pananthanaikos before even thinking about next Monday's clash against their eternal rivals. The inability to seal the Champions Laegue qualification by now could come to hurt us still. Anyone can pick an injury in that match, where you cannot blame the players if they are a bit unfocussed. Real Madrid, who has already secured their place in next round can afford to stay focussed for the big clash on Monday. That was precisely why I went mad when Milan conceded their lead in the dying minutes at San Siro. How we will line up in Greece is still not sure, but I believe we will still have a quite strong line-up on the pitch. Guardiola don't want a scenario where we have to go to Russia and secure the qualification. In that sense, Clasico happening in Monday is not a bad thing as we will get atleast one extra day to recover.
At the start of this season, La Liga looked to be being a more than two horse race. But it was proven wrong since then and has once again became a two horse race with the two clasico clash being the most important games of the season. It would be in this two clashes the Champion of the the League most probably going to be decided. Real Madrid and FC Barcelona has been in exceptional form since the start of the seasom, there were some earlier hiccups but both have managed to recover from those and is in prime form in the build up to the "Mother of all Clashes". The 5-1 drubbing of Athletic Bilbao by Madrid and the 8-0 destruction of Almeria at a ground where goals have been a rarity has raised hopes in respective fan bases. Clasico clashes never have been dull and this one with such a build up promises lots of goals.
FC Barcelona vs Real Madrid, A Clash of two Different Attacking Styles
FC Barcelona fans, me including was pretty much dissappointed at the 5-1 thrashing of Athletic Bilbao by the team in White. The major reason of the disappointment was that Real Madrid never looked in total domination and did struggle against Bilbao. But the fact that they scored five without playing really well says a lot of the fire power under their belly. The match against Athletico is a good reference point in determining the quality of Real Madrid attack. Madrid based media house claims that Real Madrid is the most attaractively attacking team in the whole of Europe and also the best, so does Sergio Ramos. We Barca fans are never going to admit that as it is not the truth, but I have to admit that they are the most dangerous counter attacking team in the Europe. The Pace at those counter are extremely dangerous that the entire opposition defense looks at times caught in a time warp. And it is precisely where Real Madrid can hurt Barca on Monday clash. Whenever they break, they break with four to five players on attack.
FC Barcelona usually plays a system which will have two full back and at times they play like wing back rather than full backs. If those two players are exposed by the pace of Madrid counter, then there is a high chance that our defense could melt down. In that sense the most importnat Barca player has to be Eric Abidal, as he would have to curb his attacking instincts and had to do an extra stint helping his central defense at times. Alves will be expected to get caught but if Abidal can keep Maria on check, then we may have not much to fear. Cristiano Ronaldo may have been the best player for Madrid by statistics, but if you look at their recent matches you get to see who is the real heart of those counters - Mezut Ozil. His distribution on the counters are the one which makes it absolutely dangerous and it would be essential for us to keep a tight check on him. We close him down then we most probably would have cut down 65% of Madrid's creativity.
But then its a different matter destroying the likes of Athletic Bilbao and trying to do same against Barca. Mesut Ozil did get a strange lesson on this during the World Cup when Spain and Germany met. Germany used their counetr attacking strengths to great effect against the likes of England and Argentina, but against a team like Spain who does not give the ball away it turned out to be a different story. So Barca midfield could be a different test for the likes of Mesut Ozil. Another advantage Barca has is the traditional line-up employed by Mourinho this season. It is not yet clear whetehr MOurinho will stick to the usual eleven or go for a bit more defensive one, like he always did against Barca. The presence of Higuain, Ronaldo, Maria, Ozil in a line-up is kind of good news from a defensive point of view, as none of them will be dropping back to help their defense. So if Busquets remains strong we could dominate the midfield easily and could control the game from the onset. Marcelo, th Real Madrid left back has been crucial in all Madrid attack this season; but with Messi on right he may not show huge enthusiasm in getting forward.
The 8-0 drubbing of Almeria comes at the right time and also mentally prepares the team well for the Clasico.There is no denial that it did rattle some inside the Real Madrid camp. Cristiano Ronaldo's dismissal of the same and the subsequent challenge to score eight against them clearly shhow that he didn't like that. So mentally Barca has the advantage going into this game. Guardiola has been enjoying an unprecedented winning run in the Clasico , winning four out of four encounters. And the fact that they could go top of the league with a win over arch rival should motivate the players further. But if they need any more motivation, a decent look at Mourniho's celebration after Inter qualified for the final would be more than enough. Its time to show the blabbering idiot who seriously is the Boss.
All About FC Barcelona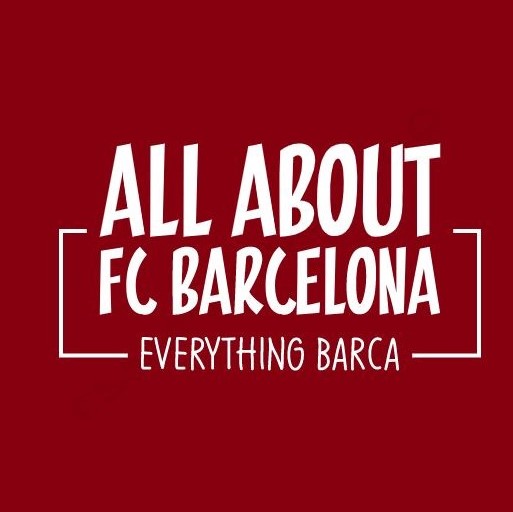 AllAboutFCBarcelona.com is a Blog dedicated to the Most prestigous Club in the world, FC Barcelona by an ardent fan. Here I discuss about the Latest happening surrounding our Club and present my Views about the same.