FC Barcelona registered their biggest victory so far this season, with a 8-0 victory over Almeria. This victory it is a great way to prepare for the Clasico which will be held on next Monday. This also equals our biggest victory record away from home. Messi scored thrice, Bojan twice and Pedro, Iniesta plus an unfortunate own goal completed the tally for FC Barcelona. Almeira came out with the decision to stay deep and defend deep. That proved to be a big mistake. Guardiola decided not to take any ridk with Pique as he could get himself suspended for the Clasico. That gave Andreu Fontas a rare start in La Liga. He partnered Puyol at the centre of the defense with Maxwell and Alves as full-back. Iniesta, Mascherano and Xavi formed the midfield. The attacking trio remained unchanged with Messi, Villa and Pedro.
Barca Destroys the Almerian defense
We started the game well with Villa dribbling through four defenders and forcing twin saves from the Almeira custodian, Diego Alves in the 2nd minute. In the 8th minute a great ball from Alves found Messi in the box, he somehow managed to create some space but the final shot went a couple of inches wide. But we didn't have to wait more for to have the first goal. In the 17th minute Messi scored yet another trademark goal from the edge of teh box. He has now scored in his last eight consecutive match. Messi played the ball to Villa who back heeled teh ball the back to Messi. In the 19th minute Iniesta made it 20 when he latched on to an easy tap-in. The move started with xavi playing the ball to Iniesta, who squared the ball to the centre of box, the defenders cleared it somehow but it fell really well for Iniesta. In the 27th minute Barca almost bagged the match for sure when Almeria Captain guided a Maxwell pass onto his own goal. In the 35th minute two Barca youngsters created the fourth goal. Fontas send in an absolutely stunning long ball spotting Pedro's run, Diego Alves was too slow in coming out and by the time he decided it was too late. The next minute we went 5-0 up with Messi scoring his second of the night. Alves made a great save of Messi's first shot but the deflection went staright back to Messi again. That was Messi's 100th goal in La Liga.
FC Barcelona continues their destruction of Almeria in second half
Such was the brilliance shown in the first half, it was natural to ease off in the second half. But that was not to happen this night. Guardiola brought in Keita and Thiago from the start of second half in place of Iniesta and Xavi. In the 55th minute Guardiola used up all his substitutes when he brought in Bojan for Pedro. In the 58th minute Valdes made a great save by deflecting Piatti's excellent volley onto the cross-bar. In the 62nd minute Bojan got into the score-sheet after an excellent finish. Messi played Bojan on inside the box, who shrugged off challenges from Almerian defenders and cooly put the ball past an on rushing Diego Alves. In the 67th minute Messi completed his hat-trick after Alves spilled Villa's shot, the rebound fell kindly to Messi's pathwith no one infront of the goal. In the 73rd minute Bojan scored his second when Messi played him through. At 8-0 we had equalised our biggest victory away from home, which was against Las Palmas in 1950.

This was a perfect match in all aspects. All the players played really well and Lionel Messi once again stood out. The best thing was to see Bojan having an excellent game. It looks like the goal against Ceuta has done him a world of good and he looks like the Bojan of the second half of last season. Fontas had a great first game as a starter and was solid throughout the match. He looked a bit conservative in the begining, making sure to sut out any errors. the assist for Pedro goal was simply wonderful. Even though lack of serious effort from Almeria made our task easier, such a tremendous victory deserves a standing ovation. Almeira has concede only 11 goals in last ten games at home and we put 8 past them in next 90 minutes. So it was no mean task. We were short of big wins this season and this one was a real welcome match. The performance of Fontas calls for inclusion of more youngsters in starting line-up, atleast when you are playing relegation threatened teams. We don't have to bring them all together, but one of the can start with the regular eleven. With this victory we will move to top of table for atleast two hours.
All About FC Barcelona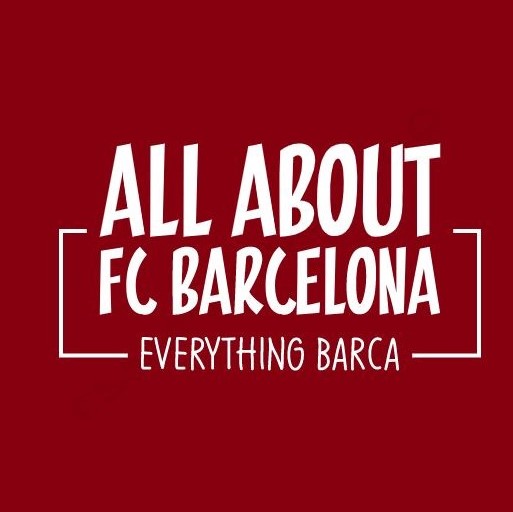 AllAboutFCBarcelona.com is a Blog dedicated to the Most prestigous Club in the world, FC Barcelona by an ardent fan. Here I discuss about the Latest happening surrounding our Club and present my Views about the same.