FC Barcelona will move to top if they beat Real Madrid
FC Barcelona would be looking to register a fifth consecutive victory against arch rivals Real Madrid when they host Madrid on Monday. Internet is already buzzing with discussion, debates, puncches and counter punches about El Clasico. Both sides have looked in top form coming into this clash and the match does gives out a promise of lots of goals. FC Barcelona is currently trailing Real Madrid by a point in the table and would be looking to go on top with this match. Guardiola who hasn't lost a single Clasico as a manager would be keen in continuing his winning record. Like last season, La Liga this season would also be decided by what happens in the two Clasico matches and that explains the fixation with these two clashes.
Guardiola is expected to line-up his best eleven for this clash at Camp Nou. That means we should have a dfeense with Abidal, Pique, Puyol and Alves. There could be a trendency to use Maxwell or Adriano as left back after seeing a flying left back's impact on the game. But as I explained in my previous post Builing Up To the Clasic, Real Madrid is an extremely efficient counter attacking team and it could do us a lot of good to have a left back who is more known for his defensive qualities. The rest of line-up is basically child's play. The midfield should see Iniesta, Xavi and Busquets. Meanwhile Messi, Villa and Pedro should form the attack.
With Real Madrid and FC Barcelona emerging are the only genuine title contenders once again this season, we have to make the most of our home Clasico. In Spain in case of a tie, the head on head record is taken into account. Most of the England based and Madrid based journalist are predicting a Real Madrid victory. They did predict the same last season also, but that didn't change anything. Mourinho has already said that this will a real classic. Going by his habit that could be his way of saying that Real Madrid will defend deep and try to catch Barca on the counter. That could see either one of Ozil or Maria being dropped for Diara. That means Real Madrid could be looking to catch us on the counter.
Most of the Real Madrid's goal this season has come on counter attacks. And this is where they could hurt Barca on Monday. That means the role of Busquets could achieve paramount importance in the context of regaining possession. As Guardiola used to say, we play the best when we have the ball and it has to be Busquet's and the midfield's job to regain and retain possession quickly. That shoudl ease the pressure on the defense.

This match will be decided by how well we control the match. If our midfield impose themselves from the begining, we could easily win this even though they still would be looking to attack us on counter. Our high intense pressing could be key in dominating this mathc. If you look at the Milan vs Madrid match at the San Siro, a constantly pegging Inzaghi caused two error s from this defense. So there seeiming unpenetrable defense(as per English commentators) can be put under serious pressure with our pressing. With 96,000 fans shouting Barca should be able to break this Madrid side down. I will go for a 2-1 victory for us.
All About FC Barcelona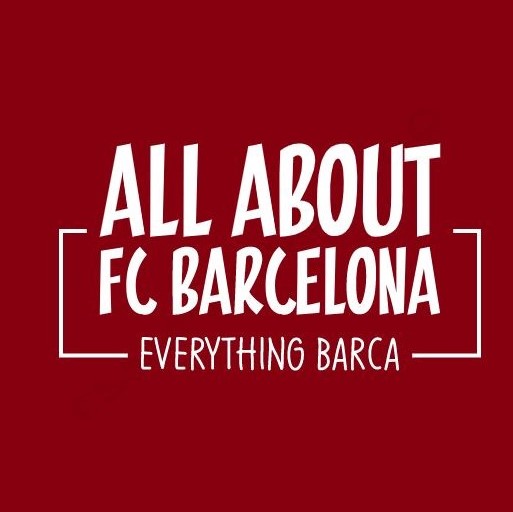 AllAboutFCBarcelona.com is a Blog dedicated to the Most prestigous Club in the world, FC Barcelona by an ardent fan. Here I discuss about the Latest happening surrounding our Club and present my Views about the same.