The jury is still out on whether Zlatan Ibrahimovic was a success last season. With 21 goals and 10 assist, anywhere else in the World Ibrahimovic would have been celebrated as a huge success. But when you have a price tag of 70 Million, the highest in the club's history, may be those figures are not simply good enough. The stats are pretty good when you compare with other strikers all over the planet, but still Ibra cannot be termed anywhere near as a success. Especially when a previously discarded( by Guardiola) kid, Bojan Krkic manages to replace you easily at the most crucial juncture of the season. Maybe the ridiculous prize tag associated with him is the one acting heavily against him, something I highlighted in an earlier post - Bojan Krkic Could Be the Key. But when the newly appointed financial Vice-President, rightly questions the amount spent in acquiring the star, you have to be in trouble. Suddenly the Barcelona based media houses Sport and El Mundo Deportivo both are raising the same question. Kind of strange, ain't it? About an year ago the same media houses were bringing out crazy statistics to justify the amount paid for the Swede!!! At that time also I clearly thought that Laporta has Gone Crazy agreeing for such a deal.
Then why the hell did Laporta enter into such a crazy deal, especially giving away one of the most successful striker to Inter? The answer lies in the question itself, isn't it? The entire deal was done not to add an additional strikeforce to Barca but to get rid of FC Barcelona's then present strike force - Samuel Eto'o. If you remember just before the Ibra - Eto'o deal happened, Barca management were involved in a deal to sign David Villa. Barca were ready to fish out 40 Million but Valencia were asking 10 Million more and the deal broke off. But in truth, the deal broke off because the management couldn't find a possible exit route for Eto'o. I mean if you can pay 46 Million for Ibra, then why can't you add a 4 Million and buy Villa, who had a better chance to gel well with Iniesta and Xavi (as they were all national team mates).

At that point Inter entered the fray, who got a decent striker and 46 Million in the end of the deal. With that money they went and brought three players - Sneijder, Milito and Lucio, all crucial in their treble achieving season. So in a nutshell, this has to be the most ridiculous deal ever done by Joan Laporta. But can we blame him alone for this? What is the part of the the coach Pep Guardiola in all these? It was no secret that Eto'o was never a part in Guardiola's scheme of things. He remained in Barcelona, because we couldn't find a club who was willing to buy him. He then played the most important part in winning the historic treble. No one will ever forget that early goal against Manchester United in Rome. But still Guardiola wanted him to be out of the team and Inter presented the only escape route. ok, Manchester City was interested in buying Eto'o but the chances of him leaving to a place where there is no chance of playing Champions League was little. So we paid definitely for the stubbornness of Guardiola more than the foolishness of Laporta.

Rosell and his company may argue that Laporta could have said a definite no. But is it practically possible, especially to a guy who oversaw the most brilliant season in the club's history. Moreover you never want to end up with a scenario where one of the major player and Coach does not trust each other. Eventhough Eto'o wanted to stay, Guardiola had already made up his mind at the start of his tenure itself. So Laporta had his hands tied and Inter Milan had the upper hand througout negotiating the deal. It is no secret that following Villa deal, the management is trying their best to find a suitor for Ibrahimovic. We bought him for 46 Million of solid cash, let's say that we are ready to take Chygyrinskiy loss (i.e 10 Million), but still the price will be 36 Million. I am not sure any club will match that at this moment. So it makes more sense to keep him here, oh I forgot his salary is just below Messi at Barca. Ibrahimovic may still turn out to be the player who Guardiola hoped when he was signed. But signing him saying that he offered more aerial threat was quite foolish, you just had to watch the Man U vs Inter match to confirm that.

But the biggest question at this moment is - Are we reapeating the whole saga again with the Cesc Fabregas pursuit? Fabregas should integrate easily into the team, but do we really need him. Especially amidts all the financial problems facing the club,as explained by both Rosell and Javier Faus. But it is becoming pretty clear that Rosell has been blowing up the financial problem for sometime. During his campaign he constantly stated that the club's debts are in excess of 400 Million. Now if we trust what Javier Faus said, then the real debt is 210 Million(much smaller when compared to some other clubs), something which the Laporta administration also said previously. I have to admit that Rosell's financial knowledge baffles me, I have no idea of how to manage finances. But still. Last week he said we had to raise 150 Million in credit line from banks to pay salaries, now his VP says we have 50 Million for transfers. I mean if we have to take a 150 Million loan to run the club normally, from where did this money came from. Chygrinskiy and Toure transfer would have given us 40 Million, but when you say you don't have money to pay wages, that money should have already finished, right? Don't you think there is so much hidden behind all these? I don't have a clue. But in all these, wouldn't it be wiser to stop chasing Cesc. Let's assume we manage to sign Fabregas for 40 Million (just imagine), we still need money to buy a holding midfielder and a left sided attacking player. And they say we don't have the cash. Is Rosell attempting to do a Laporta here? Atleast laporta had no choice last season!
All About FC Barcelona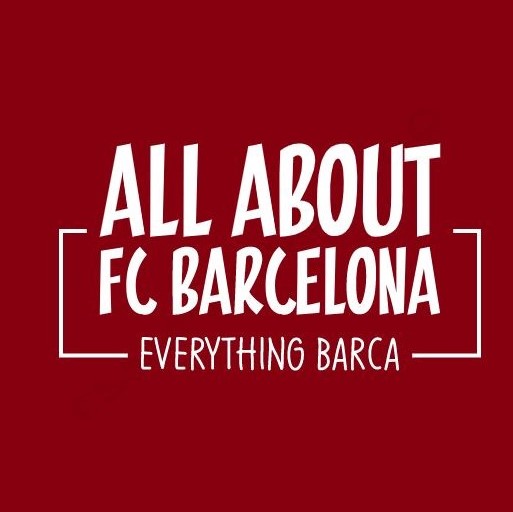 AllAboutFCBarcelona.com is a Blog dedicated to the Most prestigous Club in the world, FC Barcelona by an ardent fan. Here I discuss about the Latest happening surrounding our Club and present my Views about the same.