The first time watching this picture, there is only one question that comes to mind - Was This Necessary? It was not only unnecessary but also was pretty much cheap. The picture shows the level of obsession with Cesc Fabregas signing in the club squad itself. You expect Pique to do these kind of things as he is known for playing pranks but not from Puyol. Let's hope he was quite high in celebration and issue an apology soon or atleast a note of regret. What was Reina aiming to achieve by announcing cesc as the future of "the future of Barça, the future of Spain" is quite difficult for me to digest. Looks like it was a prank played by the team mates on Cesc, whatever it was absolutely stupid for FC Barcelona captain to get involved in this. The constant Fabregas transfer rumours has created a huge rift between the two clubs, and this action is not going to be viewed lightly in London.
For me this obsession to sign Fabregas amounts to madness. He is not going to come cheaply but the more important question is whether Barca absolutely needs him? I mean in Iniesta and Xavi we have the most brilliant midfield pair and to accomadate Cesc we have to shift Inietsa upfront. That's something which I strongly disapporve with. Iniesta is no traditional midfielder. He is kind of a floater and his unpredictability make the Barca midfield twice as dangerous. There is no doubt that Cesc is of top quality, but Xavi who is the heart of Barca and Spain had shown no signs of degrading in near time. Jonathan Dos Santos and Thiago have shown good talent and we can wait and watch they emerge as excellent mifielders. If they don't then we can go for Fabregas as a replacement for Xavi, but hopefully Xavi should play at this level for atleast another two years.

In all this obsession with Cesc, the management might be overlooking some essential position which need immediate reinforement. The first one is a replacement for Henry, who could compete with Pedro for a starting place. Second and the most important is the need to sign a quatlity holding midfielder. In all this non-sense we may once again forget to get the necessary reinforcement. Last season the obsession was to get rid of Eto'o (Guardiola, knows why!) and thsi season is to bring the kid who got away. It would be good to complete all the transfer before the team leaves for South Korea for pre-season friendlies. The first of pre-season friendlies will happen against Valerenga in Oslo. Guardiola also have to make sure that both xavi and Iniesta does not make any of those travels. Both have recently returned from injury and a gruelling World Cup campaign(in which everyone kicked Iniesta). A bit of rest could be what they need at the moment.
All About FC Barcelona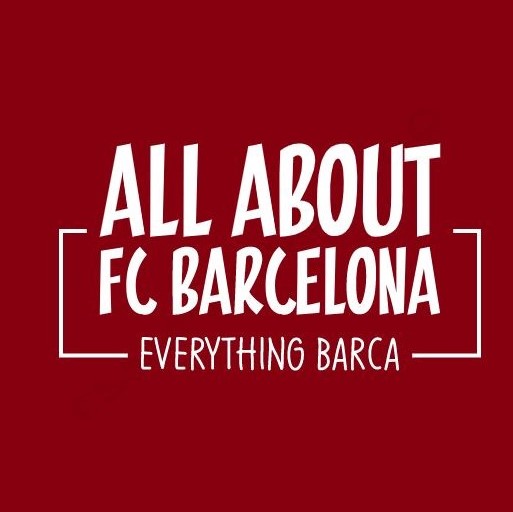 AllAboutFCBarcelona.com is a Blog dedicated to the Most prestigous Club in the world, FC Barcelona by an ardent fan. Here I discuss about the Latest happening surrounding our Club and present my Views about the same.