Messi has to find his goal scoring touch against Germany
Many of the usual poster boys of the World Football, the Cristianos, the Rooneys etc has struggled to make an impression in this World Cup. A simple look at the statictics of Messi in this World cup will force you to his name into the aforementioned list. But statistics always doesn't tell the real story, isn't it? Messi looks like have a sigle assist in the ten goals scored by his fellow Argentinians. That's too poor for a person like Messi, but anyone who watched all his matches know that he has an indirect or direct part in 80% of the goal scored by Argentina. But still everyone is still waiting for Messi to break his goal scoring duck soon. I have earlier pointed out the need of Messi playing as a pivot behind the two main striker in my Argentina, World Cup preview. Such a move is reaping good benefit for Maradona's team in South Africa.
Heinze could be Key in Set-Pieces
But Messi has to find his goal scroing touch against Germany to enhance Argentina's chances. Against Mexico, he was desperate to get a goal. German defense is not the best experienced in the tournament. It is lacking in a bit of experience at this moment and there is no other person who is more suitable to take advantage of it. But Argentina has their own defensive worries against a team consisting of Klose, Podolski, Muller and Ozil. Walter Samuel is said to be fit and should partner Burdisso, not Demechelis in this match. The way Javier Hernandez turned past him in the Mexico clash is a sign of things to come. he has a week positional sense and that could become a head-ache against Germans. There are many who argues that Clemente Rodríguez should also start in place of Heinze, like Ottamandi has done. Eventhough retining Ottamandi is a must but removing Heinze could prove risky. Heinze is a genuine leader in the group and is an expert in set-pieces. If you look at the goals conceded by Germany this tournament, set-pieces is going to be crucial for Argentina.

But having said that I favour including Clemente Rodríguez in the side, not in place of Heinze but in place of Angel Di Maria. Let me guarantee you that it has nothing to do with Maria signing with Madrid. Angel has an off tournament till now with the South Korean match being an exception. BUt against the pace of Ozil and Muller, Heinze - who likes to get forward (and truly should also) may require a bit more defensive cover in the middle. Any space left on the wings could prove to be Argentina's nemesis. Clemente looks to be a very composed player going forward also, so he should link well with Messi, Tevez and Higuain. Even if its not working, Maradona can bring Maria or Pastore in second half. But that will be crucial in not conceding any early goals. Another player who is going to be crucial is Veron. He hasn't been in great form recently, but against the Germans he is a much more option than Maxi Rodriguez. Maxi has been poor in recent matches, eventhough Veron faired only a bit better, he will be a very imposing figure in the midfield. The German midfield has to be over-run both physically and tactically, if Argentina has to win this.
All About FC Barcelona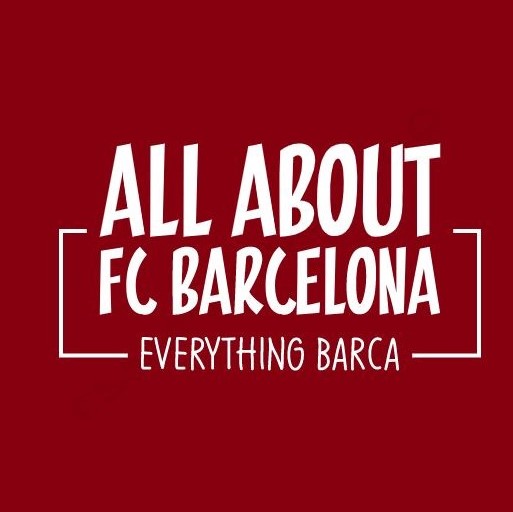 AllAboutFCBarcelona.com is a Blog dedicated to the Most prestigous Club in the world, FC Barcelona by an ardent fan. Here I discuss about the Latest happening surrounding our Club and present my Views about the same.