Valdes
- 7 - Had nothing much to do for most part of the match. In the 28th and last minute of thematch he pulled off two good save to keep a deserving clean sheet.
Alves
- 8 - He himself have said that it took some time for him to settle in the team. Today's performance was a testimony to the fact that he has already settled in the team. Did well as usual while going forward; in contrast to other matches did equally well while defending. Capped a great performance with a goal.
Marquez
- 7 - Like Valdes had nothing much to do. Failed to deal with a ball in the 28th minute, luckily for him Valdes saved him. Apart from that blemish controlled the defnse well.
Puyol
- 7.5 - Like his conter-part had nothing to do. Occasionally went forward and now there is a confidence in him while going forward. Marshalled his boys well.
Abidal
- 8 - Terrific match for this french national. Two match before he looked like a disaster in waiting; but now he is showing the glimpses of why he was so highly rated and brought by Rijkaard. Wone almost all his challenges and was great to see him covering his centre-backs with ease.

Xavi - 8 - General of midfield. This has become a habit for him to churn out great performance. Unselfishly squared the ball to eto for the third goal.

Toure - 8.5 - Great game for this Ivory Coast palyer. Is returning to his last season form. Created the first goal with a great pass. Won almost all the challenges. He is indeed the assurance Messi, Iniesta and co requires while going forward.



Iniesta

- 9 - What a match for this gentleman. When it looked like he is well settled in the front left role he churns out another terrific performance in middle. Guardiola would be worried now to decide where to use him. Was involved in all the FC Barcelona move. Which fool prepared the Ballon D'Or nomination list?

Messi - 8 - Great match again for this Argentinian wonder kid. He may not have been at his best today, but a half good Messi is enough to create two goals.

Eto - 8.5 - Almost all his goals were easy tappin after others have done the hard work. But to his credit he cooly converted all of them. Great presence infornt of the goal.

Henry - 7 - Wasn't that great. But showed that he can complement his other team mates. Even if Iniesta drops to midfield I have genuine doubt whether he will keep the postion especiall with Hleb trying so hard.

Substitutes:

Hleb, Bojan and Sanchez - 6.5 - The game has cooled off befor they came. only Hleb did make some small impact.




Man of the Match - Andres Iniesta




All About FC Barcelona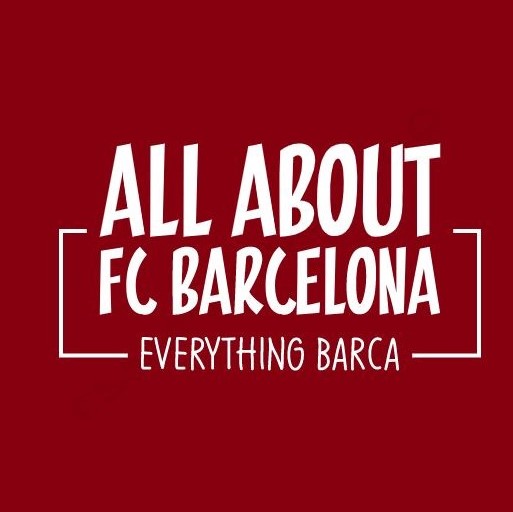 AllAboutFCBarcelona.com is a Blog dedicated to the Most prestigous Club in the world, FC Barcelona by an ardent fan. Here I discuss about the Latest happening surrounding our Club and present my Views about the same.