Valdes - 7 - Had nothing to do through out the match apart from conceding that great goal from Maxi Rodriguez. Did well to dent Ujfelusi's header.
Puyol - 7.5 - Marshalled his boys well. Controlled them. Did well to cover Marquez once when his header went backwards with Aguero looming in the area. Did well in attack also.
Marquez - 8 - After two poor matches this one was a revelation. Scored the first goal with a great header. kept Aguero quiet for almost all the night.
Pique - 7 - Was solid through out the match.
Abidal - 7 - Did exceptionally well compared to his past performance. was so assuring in defense and it is good to see he coming back to form.



Xavi

- 9 - For me the man of today's match. Had a part to play in every Goal. Won challenges, organised attack, controlled midfield. You can't ask for more than this, but we will still isn't it? There were chanting of his name in the stadium and got a well deserved standing ovation when replaced.

Busquests - 7 - Did well through out the match. Was solely responsible for the Goal but he is still learning his trade and he is going to become huge.

Gudjonsen - 8 - Great night for the Icelander. He was picked ahead of Keita and justified his selection. Scored one goal and had one shot going wide and another saved by Copuet. Got his team mates to press the defense up front.

Messi - 8.5 - Another excellent night, he is getting back to his normal role pretty soon. Was active throughout the match.

Eto - 8 - Great night. Did well in the third goal and was a constant threat, It is proven that Henry needs to play second fiddle to him.



Iniesta

- 9 - What a match from this "Little Man". He is becoming my favourite footabller. The wood wrok denied him twice. Was a constant threat.

Substitutes:

Henry - 7.5 - Did well in the 6th minute. There was a sense of purpose in his stride and has to be said that he is unlucky that Eto is playing too well and he has to start from the bench. Iniesta is organising the left side so well that Guardiola will not take him off from that position.

Bojan - 7 - Played a part in Henry's Goal.

Keita - 6- Didn't get too much time.

All About FC Barcelona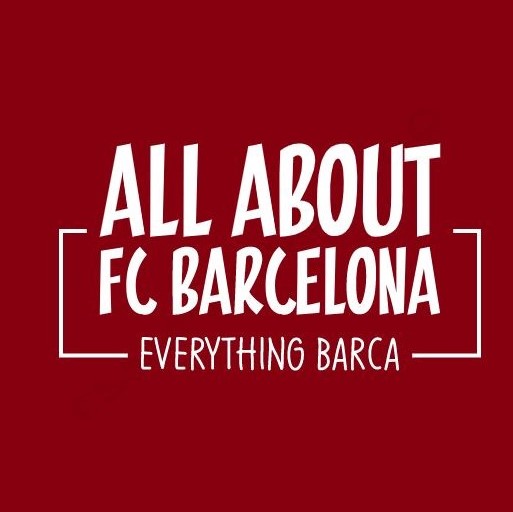 AllAboutFCBarcelona.com is a Blog dedicated to the Most prestigous Club in the world, FC Barcelona by an ardent fan. Here I discuss about the Latest happening surrounding our Club and present my Views about the same.