In the begining of this season it was clear that the two wonderfully talented kids - Bojan and Giovani ,from Barcelona youth Academy will get their first taste of first team football. But a series of injuries and loss of form of the senior players have made sure that both of them remain an integral part of Barcelona team this season. In the start of season , there was too much of pressure on Rijkaard to include them in the side inorder to avoid other clubs robbing them. In contrast to some of their seniors who went in search for better shores, these two had made it clear in advance that their future lies with Barcelona. Giovnani was expected to make a sizeable number of appearances and Bojan was expected to make his debut this season. But as destined they both have made a sizeable number of appearances and also have made it into starting eleven on many number of occasion. This also has a downside with fans and media criticising them (like Giovani was criticised some game before) for the lack of impact in some games. The media and fans will do a world of good to the club if they take the time to remember that they just made their debuts this season. Messi, when he debuted some season ago was similiar to them, but ofcourse had more talent.
Of these two, Bojan Krikic looked to me more comfortable with rigour of La Liga football. This may be of the fact that he is an out and out striker, and (apart from Eto we don't have one also) he gets to play in his favourite position more often. Giovani had made much bigger impact when he was brought as a substitute but in matches where he started have to admit he was a dissappointment. Don't have to look too far the last match against Osasuna will act as a testimony for what i have written here. But I believe this may be because of the lack of centre forward in the Barcelona player setup. He is asked to do so much more than he might be capable of. Bojan already has four goals from 18 apperances which is very good as debutant, but also reiterates the fact that he is a out and out Centre Forward. Along with messi, these two will for the future of the Barcelona attack line up. But overall we can confidently say that these two kids have taken their baby strides in the big leagues of football very firmly.
Rijkaard's trouble in the match against Sevilla doesn't looks like ending - now Deco and Sylvinho has been declared unfit for the tie. The three reserve players - Espasandín , Víctor Vázquez and Víctor Sánchez have been named in the squad. Out of which Víctor Espasandín has a high chance of making his debut as he is considered as a solid Left back. As i said in
my last post
it maight be time for Messi to justify world's belief that he is the New Maradona. This match will depend upon him a lot. Thinking about Ronaldinho, some strange idea came to my mind - we can place him in the Midfield may be in the position Gudjonsen is playing. That will cut down the expectation on him of scoring Goals and will surely help him in assisting more. Every time I see him on pitch he looks like trying too much for scoring Goals, because of which he is not assisting his fellow players or creating chances.
All About FC Barcelona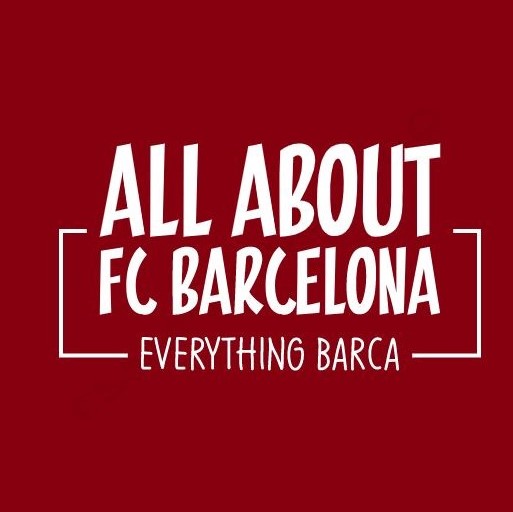 AllAboutFCBarcelona.com is a Blog dedicated to the Most prestigous Club in the world, FC Barcelona by an ardent fan. Here I discuss about the Latest happening surrounding our Club and present my Views about the same.