Sevilla might be cursing their luck after Barcelona managed to take a draw from a match in which they shut off barcelona completely till the 75th minute. Sevilla showed the signs of the previous season, which took them to enormous sucess. If it was not for a sudden, unexpected Goal from Xavi and sending of Keita, Barcelona might have staing again at a nine point lead. Now it will only become eight point lead, is that too much of variation - God Knows? In contrast to Sevilla's goal, which came everyone expected it to come, Barcelona's Goal came from no where. Sevilla will have only themselves to blame as they could have shut off Barcelona with atleast a dozen goals. The official
Barcelona site
reports " With commitment and a desire to win, Barça managed a draw in the always difficult Sevilla stadium. " Maybe I was sleeping as I didn't see any above mentioned commitment or desire. Maybe only the clever gets to see it, and obviously I am dumb.
Rijkaard staretd with Oleguer at Right Back joining hands with Thuram, Milito and Abidal. The midfield position was occupied by expectedly Edmillson, Xavi and Iniesta. Messi started in the centre along with Henry on left and Giovani on Right. The game started with Barcelona matching Sevilla with some agressive running into the Box, but soon Sevilla was to shut off Barcelona. Luis fabiano and Kanoute was creating havoc for Barcelona defense, with an understanding which remembers the way Eto and Ronnie used to play two season ago. As expected almost all the problem for Barcelona was coming from the wide angle in the two wings, especially Capel was at his menancing best. In the ninth minute Capel gets a free kick for a foul on him by Oleguer, Dani Alves took the resulting free kick and valdes has to produce the first of string serious of saves he made yesterday. The rebound somehow found fabiano and Valdes produce another good save to deny him. Barcelona responded with Xavi placing a cut through pass to henry in the 12th minute, but he couldn't find a final pass to Messi in the box. In the 14th minute kanoute misses a very good chance in the box from a cross from the left. By that time Sevilla has taken full control of the game and every time the ball reaches Dani Alves or Capel Barcelona defense were having nightmares. In the 18th minute Milito gets booked for a desperate lunge on Keita. In the 21st minute Xavi finds Giovani in the box but he is blocked comfortably by the Goal Keeper, he should have taken the shot a bit earlier. By that time Luis fabiano was creating havoc in Barcelona defense - 25th minute he gets a free kick in a very promising position but Alves wastes it. In the 30th minute Alves finds Kanoute through a long pass, who places the ball back to Fabiano whose shot was saved by Valdes. In 32nd minute Valdes throws up another wonderful save to deny Kanoute header from a Capel cross. then in the 35th minute as everyone expected Capel scores with an easy tapping from Jesus navas cutting cross across the goal mouth. Again it was Alves who cleverly slipped the ball to Navas. If anyone expected that barcelona would be shaken by the Goal, they were all wrong - Barcelona was struggling to find the ball. In the 41st minute Keita fails to convert from a free header of a corner. Barcelona was really lucky not to have a much bigger goal difference by half time.
After the half time the only thing that changed was Sevilla allowed Barcelona to take a little more of position. barcelona players looked not interested in getting the goal back. Its one thing that Sevilla was shutting them off, but not trying hard has no excuse. Rijkaard put on Ronaldinho and Marquez in place of Thuram and Edmilson but things did not improve much. To top it all every one of them is ready to fall over for the slightest of touch by defenders. In the 50th minute iniesta found Henry on the left of the box with a wonderful pass, who did well to cross the ball across the Sevilla goal mouth but none of other players seemed to be interested. In the 61st Xavi's long range went wide. In the 58th minute Gudjohnsen came on for Henry and messi moved to the right - he looked so comfortable there. In the 68th minute milito saves Barcelona with a desperate intervention which some how save navs wonderful run and subsequent shot. The frustration of Barcelona players were eveident when Messi got booked for an unwanted challenge. In the 75th minute Marquez almost scored the goal but in the wrong goal, when he truned a Luis Fabiano shot to his own Goal. Valdes was sheer lucky to save that and that save proved so dearly as Barcelona against the run of play found the equaliser within 3o seconds. gidjonsen placed the ball to Messi who placed a absolutely inch perfect pass to xavi who made no mistake. In the 78th minute Keita was sent off after a second yellow card for a foul on Messi, who suddeny seemed to woke up from his deep slumber. Keita was really unlucky as his first yellow came for nothing. That sent off changed the match and Barcelona slowly took control of the game. Messi was finding so much space ahead of him and utilising it. In the 81st minute another woinderful Messi run creates havoc resulting in another free kick, this time Ronnie hits high. In the 84th minute Oleguer makes a mess of a high bouncing long ball and let Capel free with the ball who shoots high. In the 85th minute Ronnie free kick earns a corner, Messi plays back the resulting corner on to the Goal line, but nobody reaches it. In the 89th minute messi gets another free kick and Ronnie again hits on to the wall.
Barcelona should consider themselves very lucky to get a point out of this match. The lack of commitment from players was evident throughout the match. If it was not for valdes we would have been in deep trouble. Messi looked like he was not at all interested to play along with the team till the first goal came. Its time he start from the bench. The Sevilla forward line were defending upfront but Barcelona forwards were not willing to do that.
All About FC Barcelona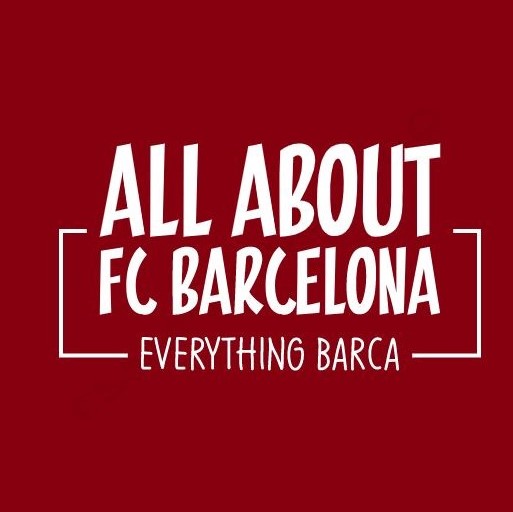 AllAboutFCBarcelona.com is a Blog dedicated to the Most prestigous Club in the world, FC Barcelona by an ardent fan. Here I discuss about the Latest happening surrounding our Club and present my Views about the same.