After his failure to win a substantial trophy last season, Rijkaard is under immense pressure to avoid the same this season. His best chance lies in landing the Copa Del Rey cup. Many sections in Media and fans are asking for his removal, but does removing Rijkaard will solve Barcelona's entire problem? Rijkaard for me have been very soft on some of the superstars in the team, but then it does not surprise you - as they have done so much for him. Or in other words, they all together have climbed many heights. A person who has been linked too much for the Barcelona job in the wake of Rijkaard leaving is - José Mário dos Santos Félix Mourinho. Everybody expected Mourinho to fill the job for his previous experience with Barcelona. But anyway John Laporta for the time being, rightly has put an end to all those rumours by giving the boards backing for Frank Rijkaard. But by the end of season, especially if they can't create a spectacular turn around in the League, we might hear those calls for Rijkaard's head again.

But if in any case Rijkaard leaves, Is Mourinho the man we want to see at the helm of Barcelona? I would prefer anybody except him. Firstly it is because of the fact that he is a very defensively minded coach. Will he fit into the current playing style of Barcelona? Especially when we consider the young players available in Barcelona - the likes of Messi, Iniesta, Bojan, Giovanni etc, they will never fit into his style of play where even the centre striker is expected to defend in the box. So obviously when he arrives he has to bring a group of players who fits into his style, which also automatically forces many of the above mentioned players leaving Barcelona.

Secondly, his relationship with Barcelona is not any cordial level. Barcelona players and fans I believe hate him to the core. So it will be difficult for him to work along with them, especially if he suffers some early setbacks. Barcelona players can be expected to be professional - but I don't think Messi will ever forget the way he called him names after the leg at Stamford Bridge. This wonderful persona was solely responsible for making the Barcelona- Chelsea matches in recent times so violent, in and off the pitch. He calls himself a "Special One ", but for me if there is a special one in today's coaching fraternity it is undoubtedly - Guis Hiddink, he can do wonders with whatever you give to him. If we decide to call him the "Special One" for his achievements, then the current English National Coach - Fabio Cappello is a "Very Very Very Special One".

Thirdly and most importantly, I don't think that he will fit into the Barcelona club values. F C Barcelona indeed is something "More Than A Club". The commitment for the club not only is in the soccer front but also is in the social front. The recent agreement with ACNUR and UNICEF are testimony on this front. Barcelona on all fron believes in the fact of giving respect to their opponents and competitors. I am not saying that no untoward incidents have happened which involve Barcelona players and fans, but they are so few in between. If Mourinho arrives, he will change all these. This "Special One" is indeed known more for his verbal taunts and will take out all the respect the world has for Barcelona players and the club. He has done that with Chelsea and almost made Chelsea the most hated club in the world (consider only non Chelsea fans). There may be people who argue that people are jealous of Chelsea's success, but then why people around the world are not that jealous or critical of the Barcelona (previous two seasons), Milan, Brazil teams. They all have tasted success at a rate very similar actually more than Chelsea has. Wise men says "Its difficult to be grateful in defeat rather than victory", but Mourinho can't do both. Rijkaard to a great extent has upheld his personality and the Clubs pride with the way he dealt with his opponents and has been very graceful in both victories and defeats.

Mourinho on doubt is a good tactician, but there is no guarantee that he will bring success. When ManU and Arsenal slowly started to find parity with Chelsea he had no idea to deal with it and it resulted in his exit from Stamford Bridge. Mourinho according to me, if he arrives in Barcelona will do more bad than good to the Club. The above mentioned views are my personal ones and everybody else is welcomed to either agree or disagree with these. We can have a great debate on these. But sitting at a distance of almost 6000 miles from Barcelona (in India), bombarded with all the English premier League details left and right if I am addicted to F C Barcelona - there should have been something more to the Club than its players and achievements. And I truly don't want to see F C Barcelona lose its soul and become "a typical another" club in Europe.


"Will always remain a Cule, despite of whatever happens".
All About FC Barcelona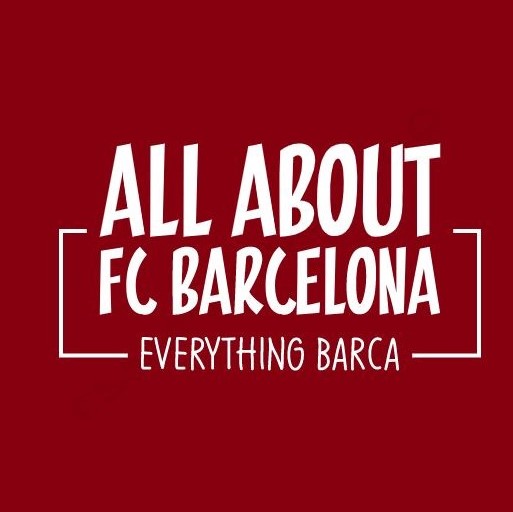 AllAboutFCBarcelona.com is a Blog dedicated to the Most prestigous Club in the world, FC Barcelona by an ardent fan. Here I discuss about the Latest happening surrounding our Club and present my Views about the same.