It took an 87th minute desperate goal from Xavi to keep Barcelona's title ambitions from sinking down. Barcelona is now six points away from the leader and if they can keep winning their rest of the games, it will only take a single help from one team to overcome Madrid. With Madrid's loss of Saturday Barcelona knew what they have o do and did that in some unconvincing fashion. They looked much better than the 1-0 goal line suggested, but it was the Camp Nou turf which almost proved to be their nemesis. Camp Nou had a great share of rain and the turf was soaked in water at almost everywhere. Osasuna looked much better to handle the turf than Barcelona.
Barcelona started with Thuram joining Milito in the back, which was a surprise to me. I thought Marquez will move back. Anyway I was luckily proved wrong as if it was not for Thuram we would have been in deep trouble. He was the best Barcelona player on the pitch and the only one who looked to have adjusted to the wet turf. Barcelona players and fans looked like motivated from the beginning and controlled the first half completely. Bojan started with Messi and Henry upfront and Iniesta and Deco partnered Marquez in the middle. Barcelona started well in the attack which resulted in a 6th minute free kick by deco which found Milito in the box, but his shot was blocked well by defenders. In the 7th minute Henry back heel found Messi after a wonderful one two with the same player, but Messi shot went wide. In the 10th Minute Messi fails to convert from a very good corner from Deco. But the next minute Osasuna counter caught Barcelona defense napping, who somehow managed to scramble it away. In the 11th minute henry saw his shot comfortably saved by Osasuna Keeper, Ricardo. In the next minute Bojan's low shot was well saved by Ricardo, Bojan showed wonderful vision to create the chance in which he used the defender as a cover. In the 16th minute a dangerous cross from the left found Plasil in the Barcelona box, luckily for Barcelona Plasil slipped. By that time the trouble for Barcelona defense was becoming evident. Milito looked good but Marquez, Abidal and Zambrotta looked horrible at times. In the 25th minute Juanfran was booked for a challenge from behind on Marquez, who himself escaped a caution for his dangerous foul on Plasil. In the 26th minute Thuram has to intervene to block a clear chance after Milito gave the ball away cheaply. In the 29th minute Iniesta might have thought he scored after Bojan beautifully sets him up only to see a desperate goal line clearance denying him. With the half time approaching Barcelona upped the tempo. Henry header was denied well by Ricardo in the 33rd minute and he again denied Bojan this time in the 39th minute. Messi who had a very quiet night showed his talent in the 41st minute- he dribbled past defenders in to the box but shot wide. In the last minute Deco sends a wonderful cross from the right but none of the Barcelona players were able to reach the end of it. In the attacking front Bojan looked more comfortable and Thuram was Barcelona's savior in many occasions.
In contrast Barcelona started the second half very quietly, the inability to find a goal and the sate of turf looked to unsettled them. Everyone of them passing ability was put to question and Osasuna players didn't have to work that hard to get the ball. Rijkaard made his first substitution of the match when he took Henry off and brought Giovanni in - which in the end proved to be very crucial. From the moment he came Giovanni looked more comfortable than others. In the 68th minute Rijkaard granted fans their wish by bringing Ronaldinho in place of an out of sort Messi. That had an immediate impact when Deco shot wide in a move started by Ronnie himself. By that time Barcelona players were very disorganized and their frustration were also shown as they found to get a good share of the ball. In the 83rd minute Sola's header was well saved by Valdes, by the time it was pouring again. Rijkaard made his final substitution as he brought an Xavi in place of an average looking deco. That turned the table. In the 88th minute Giovanni did well to control an aerial ball in the box, but there was no opportunity until he turned around the defender and set Iniesta but desperate defending blocked Iniesta and the rebound fell in front of Xavi who did well to keep the ball down and slot pass the hapless Goal keeper who have already dived to save Iniesta shot. I had a fear whether Osasuna's time wasting tactic throughout second half will come to haunt Barcelona, luckily the added time was only four minutes. In the 93rd minute Valdez did well to hold on to a fearsome shot from javi Garcia.
Most of the players for me looked in good touch today but the pitch was undoing them. Anyway Barcelona has cut Madrid's lead by six points and have to do a lot of thanking to Thuram.
Xavi Goal against Osasuna
source:www.futbolcuyuz.com
All About FC Barcelona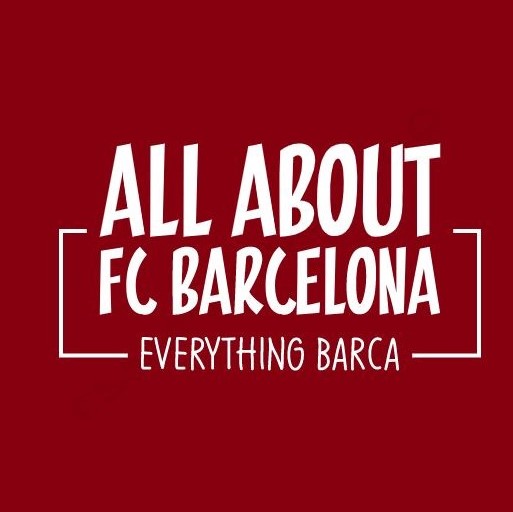 AllAboutFCBarcelona.com is a Blog dedicated to the Most prestigous Club in the world, FC Barcelona by an ardent fan. Here I discuss about the Latest happening surrounding our Club and present my Views about the same.