The Salary Cap was introduced to make sure that no Clubs in the League is living beyond its living means. But has La Liga made a huge mistake in insisting on it in a Pandemic time?
Barcelona is indeed in a crisis! Some of it's making and other due to the ongoing pandemic. The salary cap which has been imposed on Barcelona is the death blow to Barcelona's ambition to remain as Europe's Powerhouse. Without any doubt, it was this necessity that forced Laporta to accept the European Super League concept.
Barcelona's wage cap was €671 million before the pandemic. Last year it was reduced to €348 which we naturally went over. This year we need to reduce further the wage bill as the cap has been reduced further.
Even though the wage cap calculation is complex, it has a proportional relationship with the revenue generated by the club. Barcelona's revenue before Covid struck was beyond 1 Billion. That was huge. But due to the pandemic, the revenue was reduced to a fraction of that. As if the revenue loss wasn't a huge enough pain, the League further went and reduced the salary cap.
The fair question on one's mind is how La Liga is even thinking about imposing a wage limit at these times. In the 2018-19 season, Barcelona revenue was a whooping €836 Million. Of the 836 Million, 113 Million came from the competition, 60 Million came from membership, 298 million came from tv rights, marketing and advertising brought in 363 million. In effect, their revenue structure was well-balanced, compared to other clubs in the world.
The pandemic dealt a huge dent in every one of these revenues. That simply made the situation unbearable. Barcelona is not without fault, they have racked up a debt amount that should not have ever been allowed. When revenue dwindles the effect from the debt payment becomes much worse. But to all honesty, there has been a calculation behind taking up so much debt. And for sure the almost 1 Billion of revenue was supposed to play a huge part in those calculations.
Is Imposing a Salary Cap Fair in a Pandemic Time?
Is this the right time for La Liga to impose these salary caps. The salary cap was drawn in a situation of normalcy. It's fair to say in a non-pandemic world that no club should go beyond 70% of their revenue in salaries. But is it fair to impose those standards in a pandemic period?
Even the games rules have been adjusted taking into account the effect of the pandemic. We now have more substitutions, more restrictions and spectators are nowhere near most of the stadiums. Against that backdrop how can Javier Tebas still insist on meeting standards which are designed for a non-pandemic era? Think if most of our companies are told to reduce their staff strength based on revenue loss, most of the world will be unemployed by now.
More over, this is a sure-shot way to destroy the Spanish Clubs and their superiority in Europe. None of Europe's top League clubs is operating with these restrictions. That means most of them will sign enough players to strengthen the squad. The loss of competitive advantage of Spanish Clubs will come back to haunt La Liga when they renegotiate the TV rights and other advertising opportunities.
What Should Barcelona and Other Clubs do Now?
Barcelona and every other Club should come together to mount a legal challenge to the imposing of the salary cap in these times. They should at least attempt to get a postponement of the same. A legal challenge now will propone the limit by a year, as time will be needed for any legal battle.
Their argument should be that these limits were set based on a pre-pandemic era where situations were normal. The imposing of the same limits nowadays will be unfair action. The players were signed pre-pandemic based on the forecasted budget, but the pandemic changed that and that had to be accounted for before making these hard limits.
The need for the Spanish Clubs to come together is much more needed now than ever. If the powerhouses like Real Madrid, FC Barcelona and Atletico Madrid lose their standing in Europe, the other clubs also will suffer due to revenue loss from League's an advertising and TV deals. What they should attempt to have a compassionate hearing about their troubles and a readjustment of the limits set.
Does this mean the Salary Cap should be Done Away with?
No one is arguing for a removal of the salary cap. The salary cap is most essential for a healthy League. What is suggested here is a deferment of these due to the effect of the pandemic on the Club's revenue. The Club's should be asked to stay within their limits, but at these hard times, they should be given leverage.
And these leverages should not come free of cost. It should come with a reduction of their Salary cap in future. Teams that apply for a deviation from the salary cap should be imposed a tighter salary cap for at least three years post-pandemic. For example, if the salary cap is 70% of revenue, then those teams should have only 50% of revenue after the pandemic.
Such an action allows the Club's to spread the control effect over the years. The fact that there will be a tightening post-pandemic means most of the teams will try to reduce the wage bill from now on. But still, they will be able to do the necessary signings to make them competitive.
All About FC Barcelona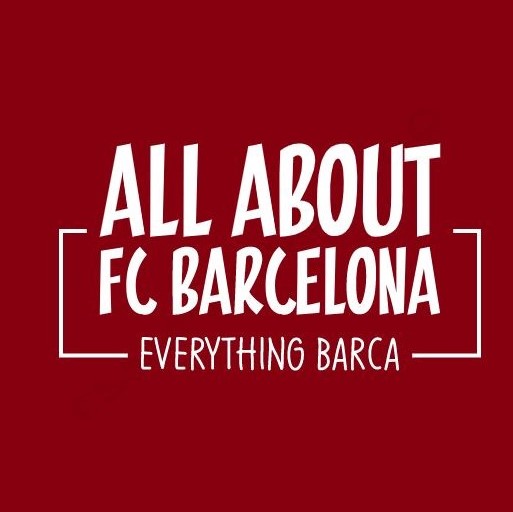 AllAboutFCBarcelona.com is a Blog dedicated to the Most prestigous Club in the world, FC Barcelona by an ardent fan. Here I discuss about the Latest happening surrounding our Club and present my Views about the same.