Futbol Club Barcelona have been attracting supporters, setting records and winning trophies for more than a hundred years. Established in 1899, the Spanish football team survived political turmoil, civil war, occupation and numerous other challenges to be the world-class contender they are today.
Together with long-time rivals Real Madrid, they're one of the most successful European clubs, consistently performing well in the continent's top five football leagues.
Among their countless accolades, the team boasts the following international and domestic tiles:
14 UEFA

8 FIFA-approved

3 Inter-Cities Fairs Cup

4 UEFA Cup Winners' Cup

3 FIFA Club World Cup

5 UEFA Champions League

5 UEFA Super Cup

26 La Liga

31 Copa del Rey

13 Supercopa de España

3 Copa Eva Duarte

2 Copa de la Liga

And 34 regional titles
As a supporter-owned symbol of Catalan culture and identity, FC Barcelona enjoys legendary status. Let's take a look at some fascinating facts about them.
The Richest Club in the World
According to Deloitte, in 2019/2020, FC Barcelona became the first football club in the world to surpass the $900 million (£700 million/€800 million) revenue threshold, putting Real Madrid second.
FCB also boasts the highest wage bill. It totals an average first-team salary of $13.8 million (£10 million/€11.3 million) per player. Meanwhile, players like Lionel Messi boast a net worth of €71 million.
Most-Supported Team
FC Barcelona surpasses Real Madrid yet again by 1.3 million when it comes to supporters. The team has an accumulated total of 272.9 million online followers, many of whom enjoy placing wagers.
According to Statista, Spain's revenue from such activities totalled €527 million in 2019 alone. If you plan to join in on the action, be sure to get some expert tips. You can learn about betting on Unibet for example or similar sites, as online betting and casino operators want their clients to have the very best experience. You will find guidance from seasoned experts online, and even be able to watch informational and instructional videos to help you get the best out of the site.
Making History
In 2008/2009, Barcelona became the first Spanish team to ever win the continental treble. Six years after making history, they did it again.
Barcelona then became the only team to win the league cup, domestic league and European Cup in the same season more than once. However, Bayern Munich joined them in 2019/2020 after accomplishing this feat twice.
Faced a Four-Goal Deficit and Won
In the second-leg Round of 16 against Paris St. Germain in the 2016/2017 UEFA Champions League, things weren't looking good for Barcelona. They had less than half an hour to score three unanswered goals to move on in the competition.
They managed a goal at the 88th minute but still needed two more to advance. With determination, they scored twice in injury time, resulting in one of the most phenomenal comebacks in Champions League history. In fact, no team has ever accomplished a similar feat.
More Than A Club Indeed
FC Barcelona has achieved worldwide acclaim and continues to do so. The team's historical difficulties, against the stark contrast of countless records and trophies, only show that they're living up to their famous motto.
From breaking financial ceilings and having the most supporters to making history and pulling off phenomenal feats, FCB will continue to go down in history. Indeed, they're so much more than a club.
All About FC Barcelona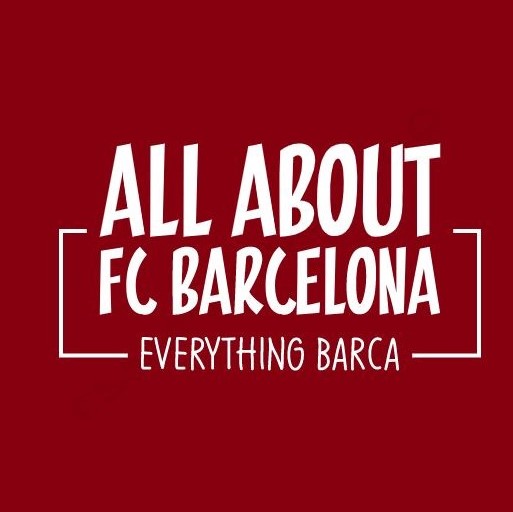 AllAboutFCBarcelona.com is a Blog dedicated to the Most prestigous Club in the world, FC Barcelona by an ardent fan. Here I discuss about the Latest happening surrounding our Club and present my Views about the same.