From what point this deal to swap Griezmann and Saul brings any benefit to Atletico Madrid is beyond common sense. The only one who needs this deal is FC Barcelona, not Atletico Madrid nor Griezmann. Is this some kind of SCAM/FRAUD?
"With Barcelona, Everything is Possible". That literally ought to be our club's motto. At least we should replace our great motto with this during the transfer window. Deals which makes you head spin with amazement, deal which makes you wonder whether the other party is governed by fools; those are absolute normalcy at Barcelona during a transfer Window.
We had the endless rumours of how we were going to sign Neymar, actually, he always was on a private jet back to Barcelona. Then there was the always present Lautaro Martinez deal. Hopefully, everyone has sweet memories of the done deal to sign Georginio Wijnaldum. Then how many others, I have lost count. The latest entrant is the Griezmann - Saul swap deal between FC Barcelona and Atletico.
The Proposed Antoinne Griezmann - Saul Niguez Swap!
So if you are not living in an alternative World you would have been aware of the proposed deal. If you were lucky to miss this nonsense, I will re-cap the entire thing. Remember the Pjanic - Arthur swap done between Juventus and FC Barcelona last year, that was a financial exercise. So this season there is extreme rumours about a similar swap deal between Atletico Madrid and FC Barcelona involving Griezmann and Saul.
Saul, who was rumoured to be on his way out of the club would be swapped with the returning Griezmann, a player who has fallen badly with Atletico fan base (Just check the comments). It seems that there is a valuation at Atletico Madrid that there are some positives about this deal.
Why this Deal sounds too Good to be True?
The deal becomes extremely crazy with the additional rumours associated with this. It's rumoured that Barcelona expects Atletico to pay around 15 million to them additionally in the swap deal. Also, there are rumours of some additional players being involved in the deal. It's either Saul + some cash or Saul + another player. At this point, this deal showcases the utter stupidity and the low IQ of people in charge of Atletico Madrid.
Why this rumoured deal is nonsensical for Atletico Madrid? The first reason is Saul was already on his way out. It's Manchester City and Liverpool who are shown interest in him, so that should fetch you a price upward of 40 Million Euros.
Second the most important reason is that Atletico have no reason to do this. This is a deal that Barcelona desperately needs, but the way the demands are happening from Barcelona it seems like Atletico is in some financial trouble.
Let's even imagine that Atletico sees him as a good signing, but why would they pay an additional 15 Million or include another player in the deal? Especially when they know that Barcelona has only this avenue to offload Griezmann's huge salary from their wage structure. If I was Atletico, I would have asked for Griemann + an additional 15 Million!
Griezmann may be a World Class player and Saul is just another good player. But Barcelona's desperation keeps all the trump cards in the hands of Atletico Madrid. They are doing Barcelona a huge favour by agreeing to a swap. In that case, why would they give up all the upper hand? If they do, the authorities may have to look into corruption angles where money could be moving into the hands of people in power.
Does Atletico actually needs/afford signing of Griezmann?
Now, let's look at the bigger picture of Griezmann back in Atletico. The player may want it desperately as his tenure at Barcelona never took off the way he wanted. Can Atletico afford to have Griezmann in the starting eleven?
With Griezmann arriving, Atletico may not have any other option other than selling Felix. Jao Felix has struggled at Atletico but with Griezmann in that will be a straight fight between these two. Those who are daydreaming of Simeone using all three together are living in an alternative world.
Then they have the small but huge issue of selling this to their fan base. Griezmann is not a popular player after his move to Barcelona. So he will be having a frosty relationship. And if Simeone sticks his neck out for this deal, there could be extreme hostility between the coach and the fans. It's extremely difficult to see why they want to go there!
This is the Only Reason why this deal could Take-Off!
Despite all that I have said earlier, this deal could still go on due to one reason. And that reason's name is Lionel Andres Messi. Remember Barcelona needs to get its wage structure to sign Messi, that cannot happen with Griezmann on the roll.
Javier Tebas, the La Liga President may have got an idea that without Messi the League could suffer in terms of revenue and sponsors may withdraw in a very precarious financial situation driven by the pandemic. It could be in the interest of La Liga now to make sure everything is done so that Barcelona could sign Messi.
The only team La Liga could pressure to take Greizmann is Atletico Madrid. Any other team, the player will be least interested to move. If that's the case, we need to see whether Atletico Madrid has managed to get a better TV right sharing deal for the future for the sacrifice they are making!
All About FC Barcelona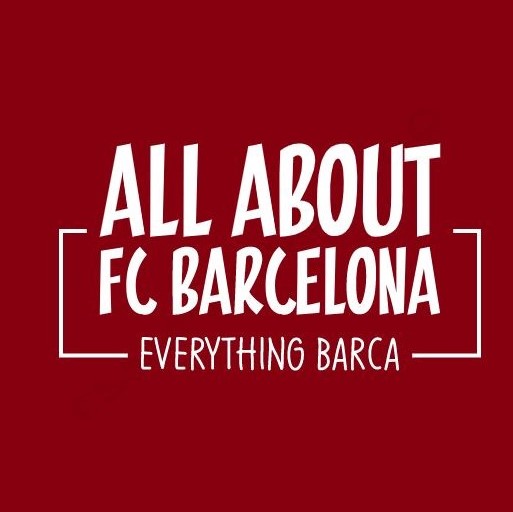 AllAboutFCBarcelona.com is a Blog dedicated to the Most prestigous Club in the world, FC Barcelona by an ardent fan. Here I discuss about the Latest happening surrounding our Club and present my Views about the same.