Barcelona has made a perfect start to their European Campaign in contrast to their domestic campaign. Does that make them a genuine contender or is it just time before the 8-2 comes back to haunt?
The most astonishing fact from Barcelona's last night victory over Juventus is that their opponent did not manage to muster one shot on target. They did shoot ten times, but none were on target. Looking by Barcelona's away form in Europe, that's an astounding task.
Here they were visiting the reigning Italian Champions, a place where they never tasted victory before. And it was a complete shut-off. Had our players been a bit more effective in front of the goal, things could have got seriously embarrassing for the Italians. This victory marks Barcelona as an outside contender as per the latest sports betting odds.
It's not yet clear what to read from last night victory over Juventus. Juventus were seriously depleted with the absence of Ronaldo and others. But still, they were expected to make it tough for Barcelona, especially at home. That didn't happen, instead, Barcelona bossed around for much of the time. That's a rarity nowadays, especially away in Europe.
Is Barcelona Good or Juventus is Bad?
To read accurately the result of a match, moreover, performance is the toughest thing to do. It's easy to go by statistics and shout out loud. You don't need to be a genius to do that. That's what we have been ding for so long. When Messi used to save us every time, we kept on shouting how good we were. In the end, we always faced one match too many, where Messi's super-heroics were just not enough!
In that backdrop, I still cannot make up my mind about Barcelona's win against Juventus. Is Barcelona genuinely good or is it just that Juventus were pathetic? In reality, it could a bit of both!
If that's true, then there is genuine hope for Barcelona in Europe. Maybe it's too early to say that Messi could revive Barcelona back as the title contender, but if you are looking to bet on a genuine outside contender, Barcelona could be your answer. If you live in Pennsylvania, then you can use Pennsylvania online betting guides to find the best odds to make your decision.
Barcelona still is a work in Progress
Barcelona's performance against Juventus shows that they are nowhere near full potential. But it showed glimpses of where they could reach provided the coach adapts well. Koeman needs to seriously adopt the 4-2-3-1 formation to make the team a genuine attacking threat.
We have too many midfielders in the squad to effectively use in a 4-2-3-1 formation. This formation exposes us to huge danger. And it was evident many times last night. Against better opposition, this insistence on a non-workable formation could destroy us. In any case, a coach should use the formation which makes his team more effective!
Barcelona still needs a lot of work in the final third. It appears that more players are lacking confidence while finishing off their chances. In the early stages of the competition, this is expected. But Koeman could be hoping that his players could sort out thing faster.
Last night once again showed that Barcelona's fate this season will lie in the hands of Messi as usual. Koeman needs to make sure that he is the centre pin of his team. he is slowly coming back to his best, and if the coach and players assist properly, we could start a dream run soon.
All About FC Barcelona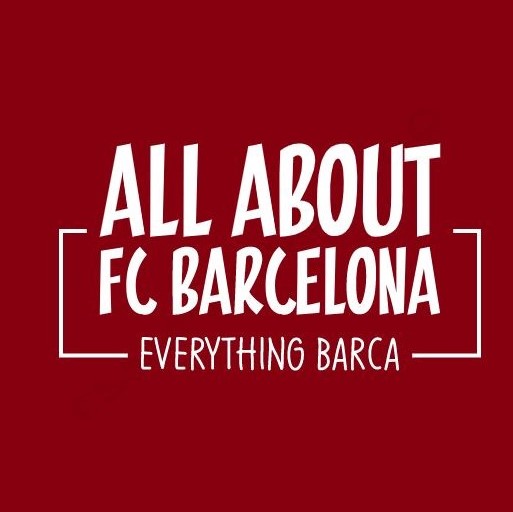 AllAboutFCBarcelona.com is a Blog dedicated to the Most prestigous Club in the world, FC Barcelona by an ardent fan. Here I discuss about the Latest happening surrounding our Club and present my Views about the same.