Ungrateful Barcelona fans have been questioning Messi's performance so far this season. If what we saw against Real Madrid is an indication, he is all set to kick these doubters behind in coming weeks!
The more you listen to those half-informed Barcelona fans and Messi doubters on Twitter, you get convinced with every single post that these fans don't deserve him. They can't even see the impact he brings into the team as they can't think straight anything other than some random stats.
So we are told that Messi had a poor night against Real Madrid as he once again failed to get into the goal-scoring chart. And to make matters worse, he was neither in those assist charts. One cannot argue with dim-witted fools because they don't understand the beautiful games. How can you make these fools understand that without Messi's ball there was no equalizer? What Fati and Alba did from then was a mere formality. But they never understand!
As a Barcelona fan last night was the first occasion I felt that things could work out a bit for Koeman this season, provided he shows the guile to adapt. It was first time this season he tried making Messi the centre-piece fo his puzzle, and the results were there to see.
We were by far the better team till that horrendous penalty decision by the referee. And in that second half till the penalty decision, the so call Zidan's master team was nowhere in the game. It's just that stupid decision by Lenglet and the referee finished off the game.
It wasn't like Barcelona didn't have its problems. I have never been a fan of this stupid 4-2-3-1 formation. I argued many times why it will fail and last night it exposed us on the counter.
4-2-3-1 Exposes Barcelona to Counter Attacks!
As I explained in the podcast, the 4-2-3-1's all issues on a quick counter was absolutely on display last evening. Every time the counter happened through the middle, our double pivots struggled to trackback. That is because as explained by Cryuff, the formation breaks team to 4-2-4 and then the double pivot instead of adding defensive stability, adds more vulnerability.
Remember whenever the counter-attacks were via the flanks, we never faced much trouble. That's because the double pivot was allowed more time to track back and by that time Dest would have cleared the danger. We are currently witnessing the genius of Cryuff in action. What he argued this formation will become, is happening.
Lionel Messi is getting Back to his Best
Even though doubters will not be silenced, those who watch the game from close quarters would be satisfied by what we saw of Lionel Messi in this match. The biggest positive has been Koeman using him centrally, even though there are a lot of things the manager needs to do to solve in the entire puzzle.
The pace was back to almost 75% in the great man's game. The vision and execution remain world-class. Once the other items fall in place, things will be completely different.
And every sign indicates that Messi could be back to his best within weeks, or maybe within days. We could see another indication of it when we line-up against Juventus in mid-week. The World will be watching with suspect eyes, but those who read this game closely will be watching with excitement in mid-week.
All About FC Barcelona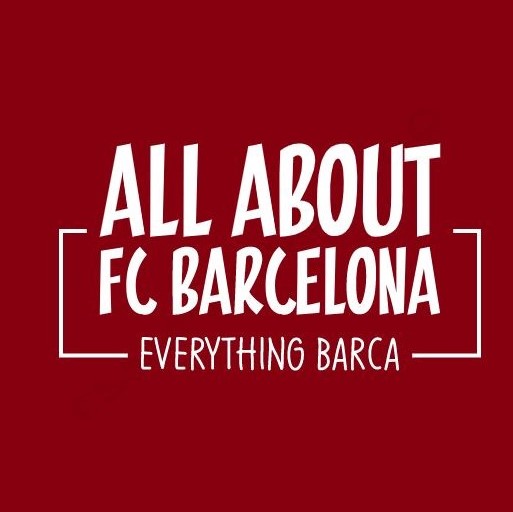 AllAboutFCBarcelona.com is a Blog dedicated to the Most prestigous Club in the world, FC Barcelona by an ardent fan. Here I discuss about the Latest happening surrounding our Club and present my Views about the same.