Do the Catalan Giants have a realistic chance to win the league title this season? Or is it just plain obvious that they will struggle?
Hope re-kindles in strangest fashion, when you least expect! That was the feeling we got when we were hit with the rather positive news of Bartomeu resigning last night. Now that's a lot of rarity in one episode - first of all, the very fact that fans felt good regarding news about the Board, that's a true rarity.
The second has to be the realization that Bartomeu eventually got around the idea of resigning rather than throwing the Club into the deeper abyss with the impending 'Vote of Censure' process. Third would be the fact that after so long, we have finally got rid of 'The Unwanted One'. What is left to be seen is the state of affairs he has left! It would not be surprising if we start seeing things tumbling out of the closet now!
Does Barcelona have a Realistic Chance of Winning the League?
We are currently in uncharted territory. Lying 12th on the League table, that is something which is unheard of in the recent past. The latest betting odds that can be found here have literally written of our chances winning back the League this season. Many of the new age fans may have not experienced anything close to this. However, people like myself have experienced this if I vaguely remember we were in this kind of table position before Edgar Davids joined under Rijkaard.
In all honesty, the League is still in its very infancy, having played only seven matches. In fact, Barcelona who started late have only played five matches. Therefore, a table position of 12 now doesn't worry many. What worries many is the results from the last three matches! We secured one point from nine in our last three matches. The last one hurt especially considering how we self-destructed after the penalty fiasco.
In my last post, I did mention why Barcelona should not be heavily worried about Messi's form and the last match result. And in fact, that will be the strength on which this Barcelona side will re-emerge if they do! Lionel Messi needs to be made the centre pin on which this team rotate, not Coutinho, not Pedri. That is because of the obvious difference in the class of these players.
Barcelona's Biggest Hope is on their Opponents in the League
Once again, we are getting the strange feeling that the League title will be decided not by any team's brilliance but their opposition's inability. Similar like last season, where Real Madrid didn't win the League, instead Barcelona lost the plot. This season seems following the same path.
Even though there are a bunch of teams which are playing well above their level currently, we don't expect any of them to sustain those levels. The ones, which matter, would be Real Madrid, Barcelona, Atletico and Sevilla. Out of these four, at least Sevilla seems to be the only consistent ones. Atletico is playing hot one day and then cold another day.
Real Madrid seasons shows every sign of taking a turn for the worst. Even though they have won the first Clasico, everyone agrees that they were below par. Most of the time, some last-minute heroics and many help from the officiating department are seeing them through. It appears that Perez took some time to figure out the VAR system, but figured out he did. It is completely in his pocket now.
If Barcelona and Messi raise their game, then they could leave their opponents' way back. This can only happen if Koeman abandons his insistence of 4-2-3-1 and his attempt to make the team less depended on Messi. That is not the medicine - what he should do instead is make the team revolve around Messi and devise a strategy to maximize the impact.
Spanish Team may Struggle once again in Europe
Once again, it appears that the big teams from Spain could struggle big time in Europe. Real Madrid is already struggling in a group, which was supposed to be a cakewalk. Now they need to win their next two encounters with Inter, which would not be an easy task. Then it is Inter; if there is a team to self-combust, then Inter Milan will be leading that line.
Barcelona and Atletico does not inspire too much confidence either. Barcelona's chances once again will depend on the coach. If he decides to maximize the impact of Messi, then Barcelona could re-emerge as the front-runner. However, that will only happen if Koeman deviates from his self-destructing path of establishing himself as the alpha!
All About FC Barcelona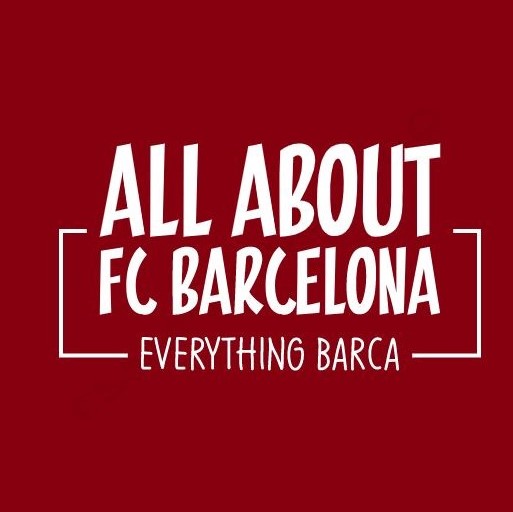 AllAboutFCBarcelona.com is a Blog dedicated to the Most prestigous Club in the world, FC Barcelona by an ardent fan. Here I discuss about the Latest happening surrounding our Club and present my Views about the same.