Lionel Messi and Luis Saurez gave Barca a great start to 2019 in terms of results, even though the performance never matched up to their high standards.
Barca - 2 | Getafe - 1
Scrappy has to be the most apt word which could describe last night's 2-1 victory over Getafe at the Coliseum in Madrid. Despite that, if I decided to describe this as 'Competitive' (as I have described in the Title), there is a solid reason to it. Even such a scrappy victory was elevated due to what happened before the game to all our major competitors in the league.

Barcelona came into the game clearly knowing that a victory over here will send us five points clear of the table. The two major sides, which were capable of mounting a challenge to Barca's title defense - Sevilla and Atletico, drew when they met each other prior to our match. Real Madrid who is already having a horrendous season compounded the pressure on them by losing 2-0 at home to Real Sociedad. Currently, they lie ten points adrift of leaders Barcelona and lies in the fifth position, one point away from Alaves.

Barcelona was Frugal with their Chances and that was Important
Getafe, despite their initial hiccups in the league, has been in a decent run coming into this match. They were unbeaten in last six matches and at their own stadium they have been pretty competitive. So whoever was wishing for an easy start to 2019, this wasn't the match they wished for! From the start, it was clear that Barcelona has to suffer to take three points of the home side.

The match started in the usual cage format, both teams trying hard but not giving up any spaces for opposition to exploit. Barcelona started to suffer from the heavy pressing by their opponents, and it was made to look worse with the unusual midfield we had. In the middle of a 4-3-3 formation, we had Arthur, Vidal, and Rakitic playing the holding midfielder role.

The initial actions for Barca were channeled through Dembele, who started on the left and was using his pace to good effect. He had a shout for a half-penalty early on the match, even though everyone felt it would have been harsh of Getafe had that been given. Barcelona was riding their luck throughout this match and the first stroke of it came when a Getafe goal in the 10th minute was ruled out for a soft foul on Lenglet.

Barcelona continued to probe but was not much of action was being produced in front of goal. Then in the 20th minute out fo nothing, Lionel Messi scored the opener for Barcelona. It was all because of the persistence of Lionel Messi. Technically the chance came from failed clearance, the ball looped into the box and it appeared that it would be cleared by the defense, but Messi gambled and went for it and reached the ball ahead of defense, the first touch ricochet off the keeper and fell perfectly for him and he made no mistake with the finish.

There are many ways you can recycle, you may either take the item to your local council recycling site or we offer a free 'Take Back' scheme, this is done on a like for like basis. You have 28 days in which to do this and must include details of your purchase from our online retail site.
It felt the goal has settled our players and soon we were looking for the second. Lionel Messi was in the thick of thing, first creating a good chance for Saurez which was blocked by the keeper and then one for Pique, which was brilliantly saved by the keeper. But soon the life in the game started to fizzle out due to brilliant defending by the Getafe players.

It felt Barcelona had to settle for a 1-0 scoreline going into the break, but then this game produces something when it's quiet. In the 39th minute, another clearance fell to Saurez at the edge of the box, who volleyed brilliantly the goal past the keeper to make it 2-0. But the half wasn't ready to die down and Getafe grabbed their first goal of 2019 in the 44th minute and it was coming. They had hit the post and had two great chances after Barca made it to 2-0.

Barcelon struggled to Enforce their Game in Second Half
Barcelona were struggling to impose their game after the start, but Getafe didn't have such issues. Boyoued by the crowd they were producing some of their best football. In the 49th minute, they almost equalized. Even though Barcelona was on the back foot, Messi had a great chance in the 54th minute to make it 3-1 but his right foot shot went straight to the keeper.

Getafe, on the other hand, was producing better chances. They had Ter Stegan deny them with an acrobatic save off a corner and came close to equalizing a couple of times. But the best chance fell in the 67th minute when Jorge Molina wasted an open chance with the net wide open at his disposal. barcelona was seriously lucky there, as everyone wrote the scoreline as 2-2- at that point.

Valverde brought in Busquets to strengthen the midfield and immediately he was able to slow down the game. Barcelona looked the better side from then on and Messi created two brilliant chances to put the match to rest. Despite those missed chances, Barcelona held on brilliantly to win their first match in 2019.

Showing the latest Fc Barcelona events. Buy your tickets & reserve the best seats online with our Interactive Seat Map, watch videos & read reviews
Barcelona should be Proud of the Team's Fighting Spirit
The match would have easily ended up in a draw and kudos to the boys for letting that not to happen. This was not a pleasant performance, but everyone knows that Leagues are won by these kinds of results rather than the 4-0s and 5-0s. This season, we had failed to take the initiative repeatedly when it was presented to us, but this time we did enough to take the initiative. This now gives us a five-point lead ahead of the hunting pack and with matches every four days, that's a healthy breathing space to have.

All About FC Barcelona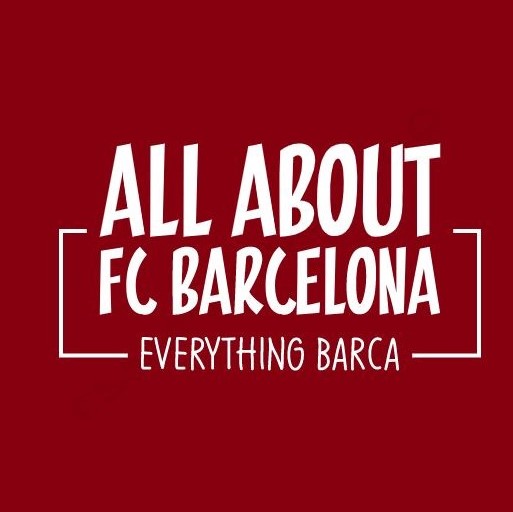 AllAboutFCBarcelona.com is a Blog dedicated to the Most prestigous Club in the world, FC Barcelona by an ardent fan. Here I discuss about the Latest happening surrounding our Club and present my Views about the same.