This Season definitely has been the coming out season of Ousmane Dembele. Now he needs to take it to the next level.
Ousmane Dembele has been quite good, so far this season. Some of his ardent fans would argue that he has been quite spectacular, I will not jump to that so early. Considering where he was last season, this season has been really a passing out ceremony.

It is safe to say that we know why Barcelona went out and splashed so much cash for him. Last season ended with a feeling that that high amount was literally wasted. But this year, no one will even question the price tag. We know clearly what he adds to the team, and how he can impact the style of play. But it's a baby step and if he really needs to hit those high expectations, he needs to do the following things right.

1. Health is Wealth, Fitness is Everything
If I have to say two things which comes into the mind when someone utters the word 'Dembele', then it has to be 'Pace' and 'Injury'. His pace is his biggest asset and he has shown many times this season, how it is adding a different dimension to Barcelona's attack. Along with that, there is the constant injury threat which hangs like 'Domiciles Sword'.

We all felt he was once again settling into a brilliant rhythm, but again he is out with injury. The latest episode will see him missing two weeks of action. It's so frustrating for a footballer to have this constant on-off situation, and add to that the competition he has to face from others in the squad. Literally, it doesn't give any breathing space for the Frenchman.

Buy FC Barcelona v Fc Sevilla Tickets - Copa del Rey at Camp Nou in Barcelona on Live Football Tickets.com.
But instead of being in despair, he should look and take inspiration from Messi. In Guardiola's first season at Barcelona, he was able to make Messi understand the importance of fitness. Messi changed his fitness routines and diets and it clearly shows results. He hardly misses matches and is hardly rested.

Dembele is in the hands of best in business in terms of fitness and he should be easily able to change these nagging injury concerns. For that, he needs to be focused and determined. His teammates definitely will be a source of inspiration, but he only has to make the change.

2. Simplicity is the Path to Greatness
No one will dispute the fact that Dembele is one of the most talented youngsters out there. Some ardent fans will make the stupidest claim (the recent one I heard was that he is the fourth best player in the world). That's just fans being fans. He is not even the top 10 players in the world, let's be honest. But do have the potential to be one!

Life is really simple, but we insist on making it complicated. Confucius
What could do wonders for Dembele and his career is acquiring the ability to get simple things correct. Many times we see Dembele overdoing, overplaying and over-committing. That's detrimental in long run. How many times have we seen him running past opponents like they simply don't exist and fluff the final pass? It may bring some initial applause, but on the long run what really matters is 'What you did with those Fancy footsteps and stepovers?'

Here also Lionel Messi should act as the ultimate focal point. Messi is one of the best ever, maybe the Best Ever never does those fancy things. He keeps it simple; yes there are certain times he also does fancy things but that is pretty limited. He never loses focus from the final goal.

May be it's too harsh to put these against Dembele, especially considering that he is just 21 years old. With age, he is bound to get better. But the problem for him is the enormous expectations he carries, that would mean every misstep will be scrutinized. So when the team is winning people will applaud the fancy things and overlook the end result from them. But when the team starts to lose, or not winning in Barcelona's case, everything will be held against him. Those who are cheering for him will be his biggest foes.

3. Hard Work and Selflessness can lift Dembele
If Messi and Ronaldo have been on the top of the list of current players, it is not only due to the enormous talent they have but the kind of hard work they do behind the scene. Just imagine how they look after themselves, stay focused, trains harder and remains hungry! That's key to their success and it's the key to everyone else.

Dembele notoriously have gained a reputation of being not focused. At least for the last few weeks, we haven't heard anything like that. But there was a time in not so distant past when Dembele's constant arriving late to training was in the news. In a club like Barcelona, that is something which will not be tolerated for long. If you have any doubt ask Ibrahimovic.

To his credit he has turned things and remained focus after he was benched. He didn't lose hope then and fought hard for his place. But his success at Barca will not only depend on hard work, but it will also depend on how he played the perfect partner to Lionel Messi. At Barca, everything runs through Lionel Messi. Your job is pretty simple, stay focused on the Argentinian and play the perfect partner to him.

His focus would be to learn the most under the talismanic Argentinian's wings. That will not only help him learn and develop, but also gift him tons of goals. He should earn the confidence of Messi so that he finds him every time, he looks for him every time. The telepathic understanding between Alba and Messi should be his inspiration. Under his wings, he could develop into the 'Next Big Thing' in football.

All About FC Barcelona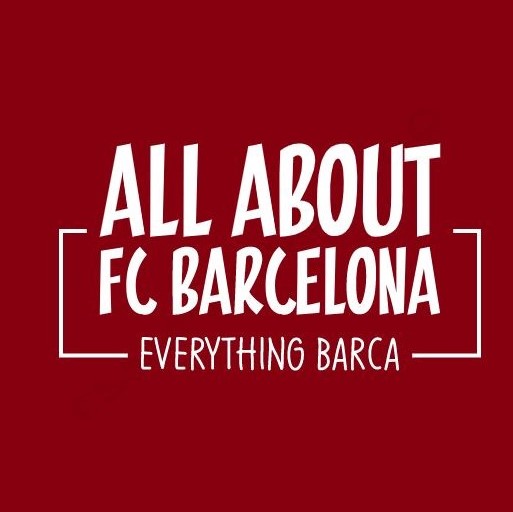 AllAboutFCBarcelona.com is a Blog dedicated to the Most prestigous Club in the world, FC Barcelona by an ardent fan. Here I discuss about the Latest happening surrounding our Club and present my Views about the same.