Luis Saurez, Lionel Messi and Aleix Vidal scored for Barca against Real Madrid to take Barca fourteen points clear of their arch-rival.
Barca kept on their emphatic success streak in La Liga with a 3-0 thumping of their arch-rivals and defending Champions Real Madrid at their own home ground. This was never supposed to be the script which Real Madrid fans and most of the pundits wrote. This was supposed to be a "White Christmas"! The stadium was ready for it; they were presented the World Club Title and this was supposed to be a grand celebration party. But Barcelona boys just gate crashed it - not only destroying the party atmosphere but definitely the team spirits and along with it mostly the title hopes. This is the third consecutive victorious visit of Barca at the Santiago Bernebeu, a rare feat by all measures! With this victory Barca have moved fourteen points clear of defending Champions, Real Madrid and nine points clear of second placed Atletico Madrid. That's a huge lead especially when we are not even at half-way of the league. Barca now go to the winter break with serious momentum behind them.
As I mentioned in my match preview, Barca went with a 4-4-2 formation against Real Madrid. That was a solid change as I mentioned in the preview - we never had to chase the game. Real Madrid had to win this game and Zidane played a master stroke by employing a 4-4-2 formation with Kovasic starting instead of Isco. That was supposed to be a defensive move but it turned out to be an ultra-aggressive. The 4-4-2 employed with man-to-man marking almost nullified Barca. They never could find out an outlet in any direction and the amount of pressure Real Madrid was putting was enormous.
Real Madrid's High Pressing Strategy Overpowered Barca
The tale of first half was of how Barca was wilting under Real Madrid's enormous pressure. The pressure was from all side and they hardly could find a way to pass forward. The amount of turnover were simply unimaginable. At one point Iniesta's pass accuracy was in low 30 percentages compared to Modric's 90+ percentages. That is something we have never heard of. There was no match in recent memory where we were so dominated even in possession like this one. Our boys just simply wasn't there anywhere in the attacking third. The most occupied members of Barca were Pique who was in sensational form cutting out dangerous moves one after other. But even then it felt that it was a matter of second before we conceded. But luckily even with such pressure our boys held on.
It wasn't until Paulinho smartly started to make those runs behind the defense, we became a threat in offense. It was strange that despite Madrid's earlier dominance the best chance so far came to Paulinho when Messi sent in brilliant ball and the Brazilian's shot was sensationally tipped over by Navas. Even when it felt we were making progress in offense, Madrid immediately pull us back with sensational counter-attacks. Ter Stegan had to be at his best in denying Benzema a sure shot chance deflecting the ball wide of far post with the inside of his leg. The half ended with Real Madrid very much in the ascendency and Barca needing to adjust a lot to nullify. One of the characteristics of the half was how well Ronaldo was working to recover balls and defend compared to Messi who was below par.
A Different Barca Emerges after the Break
We sometimes say "A Tale of Two Halfs" just because it sounds better. But this was indeed a tale of two halves. There was no indications of what was to follow in the first half. It was clear that Messi needs to step up if Barca was to make a serious impact. Valverde who was over-shadowed tactically by Zidane pulled his trump card and completely changed the tactical advantage back to Barca. It was clear that the half time talk definitely focused on Messi connecting deep in midfield allowing Paulinho and Roberto to make the run behind the defense. That was a master stroke as he also pulled Kovasic out of position and the first goal was result of the same.

When Busquets did that brilliant turn deep in Barca half and slipped the ball to Rakitic suddenly the gap opened in the middle of the Croatian, Barca's most under-performing player in first half. Suddenly he had space and he broke forward exploiting the gap opened up because of Messi drawing out Kovasic out of position. When he slipped the ball to Roberto on the right who slipped in the assist for Saurez; Messi was behind all of the attacking players. That's how he opened up the space without even touching the ball. The second goal came after Messi's brilliance when he found Saurez brilliantly ; Saurez's initial shot was blocked but Messi played him on again from rebound and the final ball was all going in before Carvajal performed acted as the goal keeper, punching the ball out with his own hand. Even then the ball still went inside but the referee had blown the whistle before that. That was a red card and penalty.

Red Card and Second Goal Completely ended Real Madrid's Hopes!
Any doubts whether Carvajal's heroics will save Real Madrid was put to rest when Messi scored the second with an emphatic second. Real Madrid tried to get back to the game with a double substitution soon after. But it never mattered as Barca was in total comfort zone. It was showcased by how Barca kept both Asenjo and Bale waiting for the substitution for almost 5 minutes with their tiki-taka. Bale did produced two brilliant saves from Ter Stegan. Ter Stegan once again was called upon to make another fine save off Ramos, who for once again found a way to remain on the pitch after deliberately hitting Luis Saurez. At the other end we had enough off chances with Gomez, Semedo, Messi, Saurez all testing Navas. He thwarted them all but at the end was defeated for the third time by Aleix Vidal after some exceptional play by Messi and that too wearing one shoes. He actually needs none of them!

Only FC Barcelona can lose this title for them
Once again it was a brilliant weekend for Barca. Not only we destroyed Real Madrid at their home at the same time second placed Atletico Madrid went down to Espanyol and third placed Valencia lost to Villareal. That means currently Barca opens up a sizeable lead against all their rivals. Some week back I wrote about the crazy run of fixtures Barca were getting ready to have. In that I wrote how we could sustain the lead by the time Clasico ended. Instead of sustaining we have actually doubled the lead. At fourteen points ahead of Real Madriid, eleven points ahead of Valencia and nine points ahead of Atletico, Barca remains in a very envious positions. Unless we screw up things so badly this title is all set to come to Camp Nou. That's quite a change from how we started this season. We were supposed to go down without any fight as per the majority pundit. But then this was not the first time they wrote us down, ain't they? We decide our fate, not them; and this League; it's firmly in our hands.

All About FC Barcelona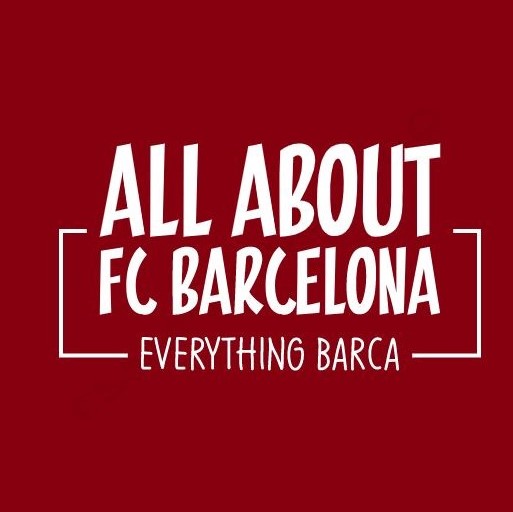 AllAboutFCBarcelona.com is a Blog dedicated to the Most prestigous Club in the world, FC Barcelona by an ardent fan. Here I discuss about the Latest happening surrounding our Club and present my Views about the same.