FC Barcelona visits Santiago Bernabeu for La Liga 2017-18's First 'El Clasico'
All is set for the first 'El Clasico' of the La Liga season. FC Barcelona goes to this match with a six point lead over second placed Atletico Madid and a big eleven point lead over fourth placed Real Madrid, even though Real Madrid have one game in their hand. A victory tomorrow will increase that lead to fourteen points and that would be an enormous task for Real Madrid to surpass even if they have a game in hand (remember that game will be played mostly at the very end of the season). The first two Clasicos of the season, the Super Cup encounters was more or less a forgettable event for Barca; but a lot have changed from the end of those two games. Barca remains unbeaten in all competition since that game where as Real Madrid has went downhill since then.

The triumph can't be had without the struggle. Wilma Rudolph
FC Barcelona's Coach has lots of selection head-aches ahead of the Clasico
In spite of the six point lead at the top, an eleven point lead against Real Madrid, having scored the most goals and conceded the least in league; Ernesto Valverde have more than one selection head-aches at his hand. Some have been a result of circumstances and others a result of the tactics. The biggest question mark will be about the formation! Barca have not yet so far in the season found the perfect formation; we have been experimenting a lot and that means we still haven't found that perfect formation where everything fits. In a way it's a good thing but when coming to big games like this it brings a lot of volatility along with this approach
Should Barca go with a 4-3-3 or a 4-4-2 against Real Madrid?
The choice of formation seems like the biggest talking point in Barca circles ahead of the Clasico. We have been experimenting a lot with formation and among them the traditional and Barca's preferred 4-3-3 and the 4-4-2 has been the favourites. In almost all probability we will see either one of this formation tomorrow against Real Madrid. I have earlier written about How 4-4-2 formation is confusing the Barca players?. There were specific details mentioned in that article about how that formation is creating more confusion while we attack. Despite that I would prefer Valverde use a 4-4-2 formation instead 4-3-3 against Real Madrid.
There are some specific reasons why I go with this formation. First, with a eleven point lead Barca doesn't have to go for the game from the start. That's for Real Madrid to do. It doesn't mean Barca shouldn't be looking to win; they 100% must; but they simply don't have to rush for it. Real Madrid has to; as it's their prime chance to get back to title race. We should use that compulsion of theirs to our advantage. Real Madrid will be looking to counter-attack a 4-4-2 with a packed midfield won't give them much chance for that. Also Real Madrid is known to keep a compact midfield or defense, they will be vulnerable through the middle too!

But then we shouldn't base our game plan on opponents's strength isn't it? In that sense also at the moment 4-4-2 is a better option where we could use Paulinho in the line-up. And his link-up with Messi is something which we could use more in the match. Additionally with Paulinho in we may have close to five people with reasonable height to attack corners; which we usually get a lot against Real Madrid. But Valverde should make sure that we line-up in traditional 4-4-2 instead of the 4-4-2 with a diamond with Paulinho as the tip diamond. That would be disaster.
Should Javier Mascherano start in defense ahead of Thomas Vermaelen?
This is the selection head-ache which is forced on Valverde by the circumstances; in this case Umtiti's injury. With Umtiti out and Mascherano back from injury, how should the center of defense be formed? In normal circumstances, Mascherano would the immediate choice. But just returning from injury he could be heavily hampered if we rush him into such a high intensity clash. In his absence, Vermaelen has done a splendid job and showed very clearly that he can be more than a emergency option; may be even fight for the first team spot. Hence my choice would be Vermaelen partnering Pique in center of defense.
That's not the only headache in defense. There is another minor one between Roberto or Semedo at Right Back. In normal circumstances I would have gone with Semedo but they way he was undone against Valencia makes me believe that he may not be ready yet to start big matches. That means we will have to do with the makeshift arrangement of Roberto. It's not like he has failed in that position but he would have been much better further up the field. The other side of defense will see Alba running up and down with tremendous energy.
Iniesta will be the Key in the Midfield Battle
Andres Iniesta, once again will be the center pin of everything that would be happening in midfield. If the last match against Las Palmas is any indication, the Iniesta of old is fully back. That assist or half-an assist as per technical definition was out of this world. If he finds his rhythm his link up with Messi and Alba would be the key of opening up the Real Madrid defense and dominating the midfield. Busquest and Paulinho should form a double pivot which should neutralize the threat of Isco easily. Rakitic is the weak link and unless he improves him work rate and help out Roberto, the right side of the defense would be in serious trouble.
In attack it will be Messi and Saurez. Saurez may have found his rhythm back a bit in recent matches but still struggling for pace. And that small lack of pace is making him a little less dangerous. That means the majority task of making chances count would be with Messi; who himself is struggling a bit with a new found love with post this season. Last match was the height of it where whatever he do the ball simply won't go in. Nothing to be worried about as he will be looking to make amends for that match also tomorrow. And if Messi turns up big time, there is nothing stopping Barca from a comfortable victory.
All About FC Barcelona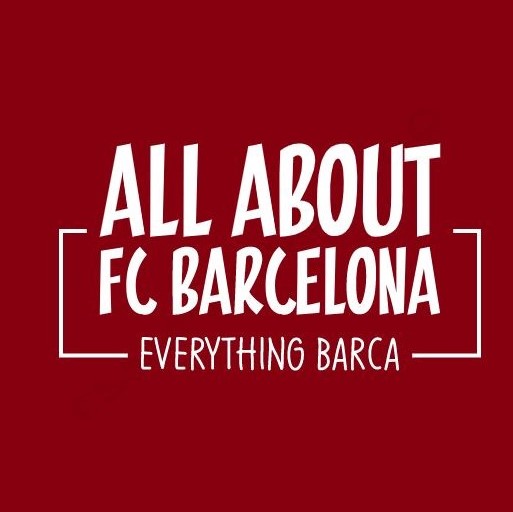 AllAboutFCBarcelona.com is a Blog dedicated to the Most prestigous Club in the world, FC Barcelona by an ardent fan. Here I discuss about the Latest happening surrounding our Club and present my Views about the same.