With consecutive defeats to Milan, Real Madrid and again Real Madrid, Barca has endured the most difficult week in recent times.
With innovation coming from strategy or tactics, the team appeared completely lost on the field.
When Adriano was brought down by Ramos in the penalty box in the dying moments of the La Liga encounter at Santiago Bernebeu, every Barca fan shouted Penalty. But that wasn't the case to be. The referee Miguel Perez waved off the penalty claims. That was a penalty, a stone cold penalty. But every Barca fan should stop shouting and thank Miguel Perez for denying that. One could measure a bit of injustice in the decision(hence the Valdes reaction), but how our season will shape this season and may be coming season depended on that decision. Thank God for not giving that penalty. Had it been given, Cules would have gone back justifying the 2-2 draw as a just result. The bottom line was that not even in a single one of the recent defeats - 2-0 against Milan, 3-1 against Real in Copa and 2-1 against Real in League, we looked like a team which can claim as the "Best in the World". We looked static, tired, devoid of ideas and passion and more dangerously looked seriously disinterested. A 2-2 result would have masked all these problems once again. Many were dismissive of the Copa defeat, saying that Copa was a not so important cup. The danger signs were already there but we failed to see it, or simply put Messi was masking the entire fault by his own virtuoso Performance.
So where we stand now in terms of silverware? We have already lost the Super Cup, is out of Copa Del Rey, looks in line to win the League and is almost at the exit in Champions league. The spate of bad results have even put doubt on whether the lead we have currently in League is enough to see us through. With a lead eleven points with only 12 matches left, if we are panicking some may say it's harsh on the team. But those fans who saw the match may differ with that. It wasn't about three loses in quick succession. there was a sense of impotence among the fans while watching the team play in the last four matches(even against Sevilla). It wasn't like the teams we were playing against were in some great form. They were in a decent run of form, no doubt about it. But what we saw with Real Madrid against Manchester United at Old Trafford, shows clearly that they themselves continue to struggle against team which does not let them play their counter attacking style.
Rewind time back by two weeks just before the Milan clash - there was a sense of belief in the team and among the fans. That has simply been evaporated. That was the scale of the defeat. Both Real Madrid and AC Milan stayed back and attacked us on the counter - a simple effective strategy. We never responded to the same. One could argue that the team management was taken aback by the brutality of AC Milan's success. Fans thought the revival against Sevilla meant we found the solution - play Villa in front of Messi to create more space for Messi to operate. But we went back to the old strategy after that and simply failed to impress. Fans were shocked to see the same line-up and formation being used again and again despite the similar failings. So where it all went wrong? Why didn't realise the deficiencies of the team?
One would argue that had there been a little bit of time between these matches we could have reacted better. There could be a bit of truth in it. But it also begs the bigger question - whether there were warning signs earlier? Surely there were, we simply chose to ignore. The first one was the match against Sevilla in La Liga first half. That match was defined by an wrong sending off Medel. Till that point we were kept tightly on check. Medel was doing what Pepe did in recent clasico, simply over powering our midfield. His exit changed the game completely in favor and we went to win. Another danger sign was the match against Valencia which ended in draw. I wrote that it was the worst match of the season. It was a match where we saw Messi getting completely neutralized. Valencia closed the space in midfield and we were getting over run on the counter. But we never recognised these as danger signs.
There were other danger signs like us conceding in every match, defense getting stretched regularly etc. But we were concentrating on the wrong persons for all these issue. We kept on asking the question whether Puyol still has the legs for the top level, whether Alves was good enough etc. The defense was crap at times, but then at Barca if the defense looks like crap then there is only one section which is the culprit - midfield. People sometimes under-estimate the role Barca midfield play when defending. In all these years the way defense of Barca perform is simple - if midfield allow too much pressure on defense, our back line crumbles. And this season it's happening at devastating regularity. One of the reason is that we have lost our shape while pressing. Till last season watching our players press was a footballing lesson. They always stay in their zones while pressing, when an advanced placed player move forward to press, the entire team moves along with him. Hence the space between defense and midfield has been pretty narrow. This helped in two thing - when a midfielder lose the ball a defender is at hand to scoop on it. Secondly it also allows midfielder, especially Busquets cover for Pique lack of speed. This season there has been too much space between the midfield and the attack and midfield and defense. That means opposition players are coming into those spaces and eventually stretching our back line.
Another issue is something even Guardiola faced last season - the loss of Abidal. No one realised how important was Abidal for us last season until he went for the surgery. He is one of the fastest defenders in football and sometimes our fans has been harsh on him with unfair criticism. I have heard people complaining about how Abidal does not rush forward to open up the left flank like Alves does. But this season showed us why attacking from both flanks could be harmful for us. May be we saw that even in last season. Last season all our match defining goals were conceded via the left through the space left by Adriano, Abidal's replacement. This season the goals may be coming from the left, but the break away for attack is happening regularly from the left. One of the major reason why this is happening is because we were not able to open up the left flank with a winger and Alba(who is a true winger) is getting caught back again and again at left back position. The same is happening with Adriano also.
The above mentioned issues explain why we are conceding more goals. But that wasn't the issue of the recent matches. In recent matches we looked like total waste in attack. Why is this happening? Opposition team whenever they have to play us brainstorm on one factor - How to stop Lionel Messi? What are we doing now - helping them neutralize Messi. It all started with Milan who packed the center of defense crowding out Messi. People complain about how Ronaldo has been very effective in recent matches and Messi not. The difference between their performance come down to the amount of space Ronaldo was afforded. Messi in all these matches were crowded out, that resulted in him coming deep into midfield more than often. To make matters worse the central defense never came out to chase him, instead the job went to the midfielders. Whenever Messi was on the ball he was surrounded by at least three opposition players. That brings the first big question - why is he not able to find space. The answer lies in the formation we use at the moment - false 9. Lionel Messi has been constantly playing in the false 9 position for sometime. actually speaking we never change our tactics nowadays. Against Sevilla two weeks back we faced the same issue, but the solution came in the form of Villa who came into the center forward position allowing Messi more space to exploit. The result we saw in the match. Everyone expected us to use the same strategy against Real Madrid, but we went back to false 9 and it backfired spectacularly.
The False 9 is a great option against defenders who will track back Messi's run into midfield. But opposition has become kind of smart and they never track Messi falling back to midfield. Instead the midfielder were allotted the job to close him down. The idea was to close down any space through the middle. One the midfield is closed down our only option is via the flanks which we are reluctant to utilize or even used because of false 9 we will have no one in the box as a target man. We saw the solution when Tello's introduction on the left and Villa coming back to center role changed the game against Sevilla. But our manager Tito Vilanova refuses to learn from it. Even though Roura is in charge, Tito is the one who decides the strategy and starting eleven. So there is no point in blaming Roura.
Another issue is with the midfield is far more serious. The midfield in recent matches were simply over run by a dedicated opposition destroyer. You could see the effect Pepe was having on Busquets, Iniesta etc in the recently concluded Clasico. Because of this destroyer in the midfield our midfielders were struggling to find space to exploit and was constantly moving toward the defense. This needs to be corrected. One of the way will be to have the numerical advantage in midfield while playing such teams. It would be better to play a 3-4-3 diamond formation against team which play with a midfield enforcer. That should nullify the midfield bully as he suddenly have two guys to deal with. But this may have to be done dynamically like Guardiola did in last season first La Liga Clasico by moving Alves upfront. In Cesc, we have a brilliant Attacking midfield who can play that role behind the center forward. That should also put their midfield and defense back.
Will we be able to turn around things in the second leg against Milan? I have serious doubt of that. We have the talent and skill set to get the job done. But this will require one hell of an efficient job. Which our team looks incapable of doing now. There is no point of sending the same team with the same formation as they will struggle. The change in approach has to come from the management. There are some good rumors about that happening coming out now. But with Tito you cannot be sure about anything. he may still send in the same team which started in Milan. Hope common sense prevail.
All About FC Barcelona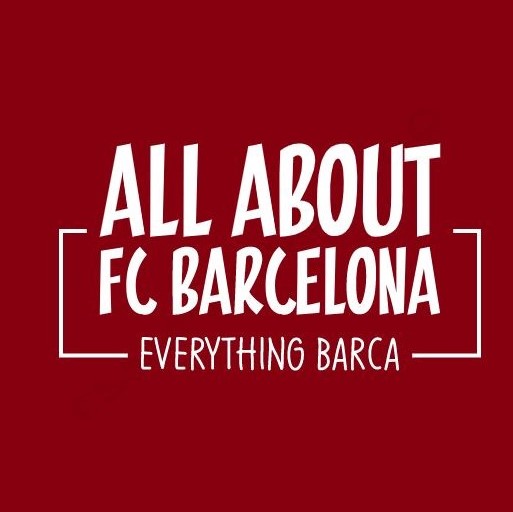 AllAboutFCBarcelona.com is a Blog dedicated to the Most prestigous Club in the world, FC Barcelona by an ardent fan. Here I discuss about the Latest happening surrounding our Club and present my Views about the same.