FC Barcelona Goes into the 2nd Leg as slight favorite courtesy of the away goal and home advantage.
The formation to be used has been the biggest talking point coming into this match
FC Barcelona will be hosting the second leg of Copa Del Rey 2012-13 semi-final against arch-rivals Real Madrid on Tuesday night at the Camp Nou. As you all already knew, the first leg ended in another Real Madrid - Barca stalemate with each sides scoring one each.Now in any normal season, coming from your fierce opponent's den with an away goal and a draw will be considered as a very good result. But then this ain't a normal season. This season we could not help ourselves from conceding at least one goal in every match. There is a total sense of helplessness when we concede every match. So suddenly a 1-1 result which was very much in our favor, looks like a 2-1 in their favor. So suddenly this has become a must win match. But on a positive note, Real Madrid's away form has not been any great this season. Hence we may come back to the old 1-1 situation. Regardless of our defensive fragility, the fact that the first leg ended on 1-1, Real Madrid may be forced to come out and chase the game. If that happens it should be a very open game.
Regardless of the home advantage and the away goal in favor, Barca could be starting the match with a bit of self doubt. What happened in Milan last week did shook the core of the team. Even though they recovered from that defeat with a 2-1 victory against Sevilla, but the first half still showed the effect of that Milan clash. we did change our tactics in the second half and were pretty good with that. For some reason, David Villa has been over looked for most of this season. one of the reason could have been whenever he was played in his less favored position, he tends to drift out of the game. But the performance against Sevilla showed that he is still one of the world's premier striker and it is better to play him in his preferred position. Even Messi's comment that how Villa created space in front of him to exploit is giving an indication to where he will start against Real Madrid.
Another big selection head-ache for Roura would be to decide whether to start with Cesc Fabregas. As I see, Cesc does not have a position in this Barca side when we are playing a 4-3-3 formation. Roura has been least interested in changing to any other formation. So the line-up is pretty simple. Our Copa keeper Pinto, who was excellent at Santiago Bernebeu will start. Alves, Pique, Puyol and Alba should form the midfield. Busquets, Xavi and Iniesta in middle. Pedro on left, Villa in the middle and Messi on right should eb the attacking trio. The wing play on the left combining Iniesta, Alba and Pedro could be very important in de-stabilizing Real Madrid.
Meanwhile Real Madrid is expected to start with a more stable line-up. Their defense should see all their usual suspects back in action. Don't be surprised if you see a defense of Ramos, Pepe, Varane and Marcelo. The midfield should see the double pivot of Alonso and Khedira. Ahead of them Ozil, Ronaldo, Callejon and Benzema should play. The strategy for this game has to be simple - take the initiative early on. If we wait and bank on the away goal, we will end up conceding the usual goal and find ourselves in trouble. This is a tough match to pick the winner. One this is assured that there will be a winner in this match. This could be a very nervy affair, but then we have been doing really well at Camp Nou. So I will go for a 2-1 victory for us.
All About FC Barcelona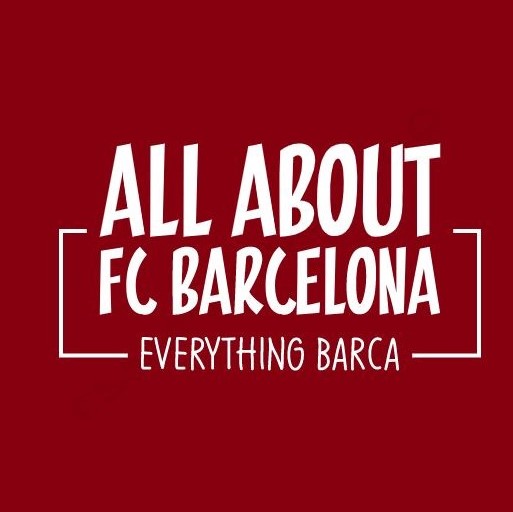 AllAboutFCBarcelona.com is a Blog dedicated to the Most prestigous Club in the world, FC Barcelona by an ardent fan. Here I discuss about the Latest happening surrounding our Club and present my Views about the same.