FC Barcelona secures Spot in UEFA Champions League Quarter Final with an emphatic 4-0 victory against Milan.
Barca created history by Completely overturning the first leg deficit.
It has never been done before - never in the history of UEFA Champions League a team has overturn a two goal advantage from first leg without in which they haven't scored. Not anymore. Our boys needed to turn around a 2-0 defeat from the first leg and boy, they did it in style. They thumped this AC Milan side 4-0 to book their place in the Quarter Finals. This should hurt Milan like teh way teh 94 final result hurt us, they had one foot in the Quarters. So that's a sweet revenge. Two first half goals from Messi, both of them were sensational made us equal on aggregate. Another goal from David Villa gave us the lead and the late goal from Jordi Alba completed the rout. People used to say that this Great Team has a Great Comeback missing from their portfolio. Not anymore, this would be as good as it gets. The starting line-up selected by Tito was Valdes, Alves, Mascherano, Pique, Alba, Xavi, Busquets, Iniesta, Pedro, Messi and Villa. The line-up looked like a 4-3-3 with false 9 but in reality was a much more adventurous one. We played with a three man defense and also Villa was playing ahead of Messi, who was having a free role. It was similar to the line-up I suggested in my match preview. Milan started with their strongest line-up with Abbiati, Abate, Mexes, Zapata, Constant, Montolivo, Ambrosini, Flamini, Boateng, Niang and ElShaarawy.
Even though we started as a four man defense soon it transformed into a three man defense with Alves moving pretty forward. Also Messi was playing behind Villa and that was a very good sign. And to top it we were pressing really well and high. We started in a perfect way with Lionel Messi scoring in the 5th minute curling the shot between four defenders after receiving the ball from Xavi. It was one touch and curl before the challenge could come in. In the 9th minute we saw the danger of getting caught on the counter, luckily his final shot fizzled out and went straight to Valdes. In the 11th minute we had a clear penalty shout when Abate brought down Pedro in box who was looking to latch into a great Xavi overhead pass but was denied. For me that was a clear penalty and sending off. In the 13th minute Abbiati made a great save from Iniesta and unluckily for us Messi couldn't score from the rebound. In the 16th minute Villa almost got hold off a poor clearance, his first touch was brilliant taking off the defender and goal keeper, unfortunately Milan had people covering. In the 17th minute Xavi forced a good save from Abbiati from outside the box. In the 34th minute ElSharaawy once again showed the danger of his pace, luckily his shot was a tame one. In the 38th minute we have a lucky escape. The danger came from a corner we took, the clearance immediately became a goal scoring chance for Milan after Mascherano made a mess of a defensive header on half line with Njang breaking free from half line and break into. He does everything right, overcome challenge from Mascherano, beats Valdes but hit the post. That was a lucky escape and it proved costly soon. In the 40th minute Iniesta stole the ball from Milan and set on another attack, the ball reached Messi on edge of box, who had a bit of space and that was enough for him to score another sensational goal. That goal made it 2-0 and and 2-2 on aggregate. The half ended with the scoreline at 2-0 and the tie wonderfully poised.
In the first half we never allowed Milan any space or time. To counter that in the second half they started pressing us high. In the 48th minute Messi stole the ball in midfield and break in for an attack but the defense did enough to close down the angle so that Abbiati could make an easy save. In the 55th minute David Villa made it 3-0 with a brilliant goal. The move started with Mascherano winning the ball in half line, Iniesta played the ball to Xavi who put Villa through on the right in the box. That put Barca ahead on aggregate at 3-2. In the 60th minute Milan brought in Muntari and Robinho. In the 62nd minute Lionel Messi sent in a great volley just over the bar. In the 68th minute there was an almighty scramble in our box to clear a Milan danger. We needed one more goal to be safe and it was getting a bit nervous. After the third goal we moved back to a four man defense with two full backs. In the 74th minute Roura took off Villa and brought in Alexis Sanchez. In the 75th minute Milan brought in Bojan for Flammini. In the 77th minute Carles Puyol came in for Mascherano. In the 82nd minute Jordi Alba made a desperate challenge to clear a goal scoring chance off Robinho. In the 83rd minute Pedro came off and was replaced by Adriano. The final moments were quite nervy with Milan attacking and we knowing clearly that an away goal will put us out. But that nerves were calmed in the 92nd minute when Jordi Alba calmly finished off a superb counter.
This was the vintage Barca we know. We pressed the hell out of Milan. They are a young team and never experienced anything like this and simply melted. The key for the performance was the was we lined up. It was almost exactly like the way I detailed in the preview. The fact that we had both the flank open and Messi had Villa ahead of him mattered a lot. First of all the pressing was brilliant and that was because there were less space between defense, midfield and attack. Messi enjoyed more space and was wrecking havoc. Italian defenders are tough to dealt with but they couldn't get the ball out of him not even once. Italians used to joke that Messi is incapable of scoring goals in open play against them, he just started the counter, beware! This was a great performance and I don't have much energy to type. May write another post about the tactics and the way forward in UEFA Champions League.
All About FC Barcelona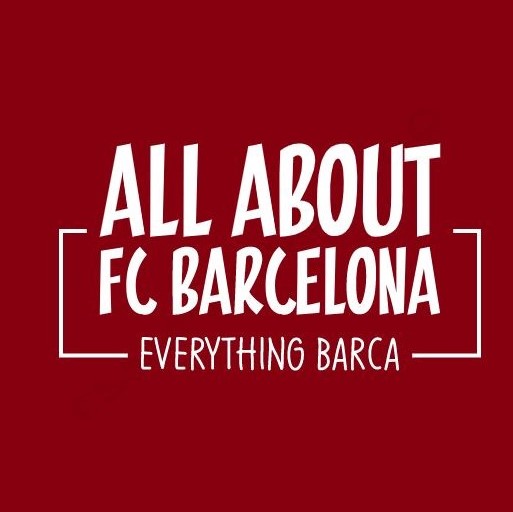 AllAboutFCBarcelona.com is a Blog dedicated to the Most prestigous Club in the world, FC Barcelona by an ardent fan. Here I discuss about the Latest happening surrounding our Club and present my Views about the same.