"Som un Equip" ("We are a team") will be the slogan featuring on the huge Camp Nou mosaic ahead of the Milan clash. And it's quite apt. We need the players to fire as a team and which was very evident from the first leg at San Siro. The 2-0 scoreline shocked the entire team and fan base. What really humiliated us was the fact that Milan never had to work hard to neutralize us. That sense of humiliation became much harder with the double loss to big rival's Real Madrid. There were signs of a recovery at the weekend against Deportivo. One may argue that a game against Deportivo is no match to judge against Milan. But with Barca everything depend on the way we play. So there were enough positives with our first half display, also there were some worrying negatives also(I will get back to that later). So with a deficit of 2-0, the equation is pretty clear - we may need an offensive and defensive display of the likes we haven't seen in the recent weeks to turn this around. The situation is pretty difficult - a goal from AC Milan - then we have to score four goals to go through. In these circumstances it is usual to write off the chances of our team, especially when we have never in recent memory staged a come back like this against a team which will defend deep. But as Xavi very well said after the Milan defeat - the only thing lacking in this team's portfolio is a "Tremendous Comeback in Europe". The signs were there against Deportivo, so what the team needs now is our full and earnest support.
There won't be any lack of support from fans, even the die hard Camp Nou faithfuls who stayed away from Camp Nou in the weekend(protesting against Rosell) have indicated that they will be back with full voice. But that may not be enough. The support has to be complemented on the field by the team and more importantly by the management. The support from the fans will come to nothing if we send the same team which featured at San Siro saying that "It is the best eleven". In the last few weeks, oppositions were able to sit back and expose certain of our serious deficiencies - most being our strange fixation to run everything through Messi. I will come back to tactics in a moment. As far as the squad for the match is concerned, Roura has almost everyone at his disposal. Xavi who has been out with an injury is also back training with the squad. The usual suspects who could miss out of the squad will be Jonathan Dos Santos(now that was easy), Montoya and Eric Abidal(even though he is very much needed, but is short on any kind of match practice). The rest of all of them should be available for selection. AC Milan meanwhile could be without Pazzini who has been rumoured to be out injured. The rest of the line-up which neutralized us at San Siro is all available.
Now coming into tactics. Milan's tactic could be straight forward. they are in no necessity to attack us as they sit with a comfortable 2-0 lead. They will mirror the same tactic used in San Siro and will hope to damage us more on the counter. How will we line-up? This is the big question. We could straight away forfeit the match if we line-up with the usual 4-3-3 formation with Iniesta on front left, Cesc in midfield and Messi as false-9. Such a line-up will see us once again playing a lot of ball to each other without getting anywhere near Milan's goal. Everyone believe that the enormity of the task in hand should force Tito not to select this line-up. But going by Tito's stubbornness, I would not be surprised to see this line-up starting. If that happens, it would be better to straight away head for the exit as we know what is going to happen.
The match against Deportivo showed what we should do and what we should not against Milan. In the first half of that match we could see a lot of off the ball movement from our players and each of our players occupying the midfield were having more space and having more time to deal with the ball. Our finishing was off colour that night otherwise we should have finished off the game early on. But in the second half, the moment Messi came in and occupied the false-9 we went back to our static play which has bugged us down in recent weeks. Deportivo stayed compact through the middle and suddenly our midfielders were having serious trouble finding space to operate without being pressed. There were serious danger of Deportivo finding an equaliser somehow. Thankfully they didn't have the fire power but Milan has. And if they score then we are in deep trouble.
Why was our players able to find more space in the first half compared to that second half? Watch the replay of the first half and one could easily know the reason - David Villa. Villa wasn't doing anything great, he was exactly doing what a center forward is supposed to do - stay on the shoulders of the center back. Because he was positioned there, he was kind of dragging the opposition defenders away from their midfielders. So there was space between them which someone like Thiago and Company occupied with regular interval. And that will be the biggest problem for the coaching staff - to make sure that Messi is not put in a false-9 position and also there is either Villa or Sanchez ahead of him in the formation. In recent matches against Milan and Real Madrid we started Messi as false-9 and the entire team always tried to find him. That made the job of opposition defenders easier as the midfield stayed tight there was no room for Messi to operate.
The key to how we overcome this static play which has plagued us in recent weeks will lie in the formation we use. Considering the fact that we may need an almighty comeback and has to make sure that we don't concede also, we may have to take a formation which is good enough to thwart the dangers on comeback. The four man defense could be everyone's answer looking at how important the defense needs to be. But that may not be the case. I would go with a four man defense if I could use Abidal as a left back(that looks unlikely). Why? Because if we go with two full backs in Alves and Alba, then we will get exposed on the counter as the full backs will stay further up looking to unlock the defense. So when a counter happens we will be left out with only two defenders to deal with the same. The solution could be to fall back to a three man defense(which does the defensive duties only) or a two man holding midfield like Spain used in the Euro. If I have to pick one - I will go for a three man defense considering the fact that we may need more help in unlocking the Milan defense upfront.
So what will be my choice of formation? The formation I would like to see is a variation of the 3-3-4 Formation, precisely speaking a 3-3-2-1-1 formation. I would explain in detail. First we will have our usual choice of Keeper, Victor Valdes. In front of him I will go with a three man defense of Puyol, Pique and Macherano or Adriano. Now my ideal choice will be Adriano because of his pace, but if played he has to be explained in unequivocal terms that his job is a center back not a full back. He should not venture forward much. In front of them I will have the usual midfield of Xavi, Busquets and Iniesta. If Xavi is injured then I would prefer to start either Thiago or Song instead of Cesc Fabregas. If Thiago starts, then Iniesta should start on the right and Thiago should be on left playing a bit more advanced role. In front of them I would have my two wide man, whose job will be to create threat from both flanks. My pick for the Job will be Alves and Tello. One may suggest Pedro instead of Tello considering his lack of defensive work, but may be in this match we may have to take that risk as we need his pace to exploit Milan. In front of them I will have Messi and ahead of him Villa. The line up should look like below:
This formation can also morph back to our usual 4-3-3 formation, or even Roura could start with the 4-3-3 and in between transform the formation to the given below. The key fact in this formation will be Villa playing ahead of Messi, who should keep the center defenders occupied leaving more space to Messi and Iniesta to exploit. In the match at San Siro, these two wonderful players were not given any space and this formation should give us that. Dani Alves has been our best player in recent week that's why he will be my choice of the winger. Choosing him gives another benefit of tremendous pressing in midfield and also good tracking back to help the defense. Tello could be a risky choice but a risk I am worth taking, simply because he is one guy who will shoot at goal if presented with even a half chance.
Regardless of the 2-0 deficit the players should believe that they can turn this around. We have the players to do the same, only they have to step up their performance. If we have to go through it will require an almighty effort from all our players, maybe a bit of luck too. An early goal could be a really good option, but even if it doesn't come one should still stay focused. With the right tactics, effort and a bit of luck we should be able to turn this around. I believe our boys will give us a Night which we will all remember with fondness for years to come.
All About FC Barcelona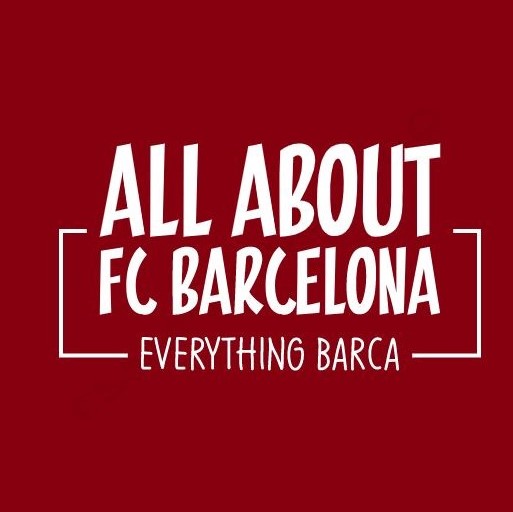 AllAboutFCBarcelona.com is a Blog dedicated to the Most prestigous Club in the world, FC Barcelona by an ardent fan. Here I discuss about the Latest happening surrounding our Club and present my Views about the same.