Barca Fans are concerned with Dani Alves sudden dip in form.
Dani Alves was at fault for goals against Sevilla and Real Madrid
Barca fans across the world has been concerned by the form of Dani Alves this season. From the start of the League he was having a kind of up and down season. There were some matches where he looked really good. But even a hardcore Dani Alves supporter would admit that, those were few and far between. And in his last two outings he has been guilty of exposing his goal keeper too easily. At Sevilla everyone was shocked seeing Dani Alves staying away from Trochowski and kind of inviting him to take a shot at goal. Against Madrid it was a bit tougher as he had to move quickly to close down Ronaldo. But he never made an attempt to put himself infront of Ronaldo's shot is quite surprising. The Dani Alves of the old always used to do that. And the bigger question was why he was marking a player who was comfortably in Adriano's control, leaving so much space for Ronaldo to exploit. We will discuss about Valdes' part in the goal later.
Following a string of poor performances, Cules have started to question his commitment to the club. His comments about the offer from PSG and the subsequent "Door is Still Open" remark all have added to that. many Barca fans suspect that he is after the next big cash deal. One cannot blame him if he is thinking in that way. But hurtuing the team with such performances may not be the right thing to get that done. If he is not willing to stay at the club, the club will not have any hesitation to cash on him. It also releases a huge amount from the wages bill. But whatever the case it has to be done in the summer transfer market, not in the winter market. Even though Montoya has showed promises whenever he has started and Adriano natuarlly used to play in that position, we still may have to go to the market to buy a semi-decent back up for Alves. So if it is a transfer in January that he wants, he should better understand that it's not ganna happen.
Dani Alves wasn't a player whom you could say was always defensively solid. But he made up for that with his sensational forward forrays. He has been an essential part of our success of past season, consistently providing the maximum number of assists. But thsi season, even offensively he has been very poor. The fact that Sanchez is played on the right may have contributed to that a bit. Also this season he had shown a tendency to drift inside and completely get caught out of position. If you analyse this season's performance, the maximum number of attack against us came through the right flank, where Alves is consistently getting caught off position.
For the club it's quite a task to evaluate the situation with Alves. The three week injury lay off would do well for both the party. If Alves returns with his usual hunger, then the club will try everything possible to retain his services. But if he is not gonna improve, it won't be a bad idea to cash on him. At 29, he is not gonna be stay faster for long. And Alves entire game is based on his speed. So if we have to cash him, we have to do that at the end of the season.
All About FC Barcelona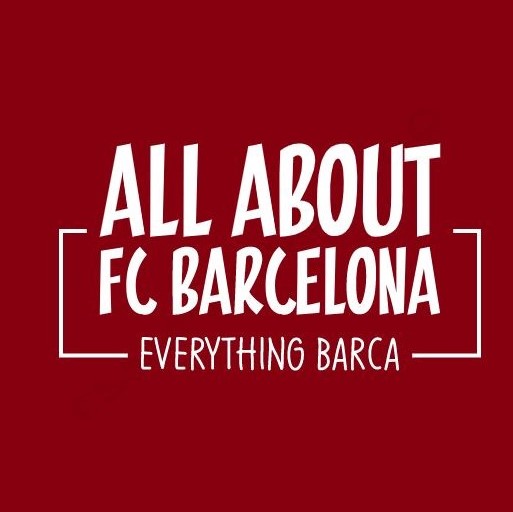 AllAboutFCBarcelona.com is a Blog dedicated to the Most prestigous Club in the world, FC Barcelona by an ardent fan. Here I discuss about the Latest happening surrounding our Club and present my Views about the same.