Lionel Messi garbbed a hat-traick in a nine goal thriller.
Mascherano got send off and Barca were down to ten men in second half.
A stunning Lionel Messi hat-trick secured Barca vital three points against Deportivo La Coruna. It was an unbelievably thrilling nine goal thriller which saw the pendulum swinging with every action. It was quite crazy - we went 3-0 up, then allowed it to become 3-2, then went 4-2 up, then it became 4-3, then 5-3 and eventually 5-4. But the performance especially after going down to ten man following Mascherano's expulsion was quite nervous at times. The starting line-up was as expected without the presence of Xavi. The defense had Montoya, Song, Mascherano and Alba. Cesc, Busquets and Iniesta made up the midfield. The front three saw Villa getting a start along with Tello and Messi.
In the 3rd minute Jordi Alba opened the scoring for us taking the scoreline to 1-0. Jordi Alba was found in a kind of centre forward position by a Cesc Fabregas pass, Alba's first touch was magical taking everyone out of equation and setting up for a simple finish. In the 8th minute Tello made it 2-0 with a piece of individual skill, he wriggled ball inside the box and finished through the legs of the keeper. In the 18th minute Lionel Messi joined the party with a brilliant strike from the edge of the box. In the 25th minute Villa run in a brilliant pass spotting Messi's run, but the final shot was brilliantly saved by the keeper. From the resulting corner, which resulted in a counter that ended with Mascherano commiting a foul and conceding a penalty. Pizzi scored for Deportivo from the spot to make it 3-1. In the 37th minute a horrible error from Victor Valdes gifted Deportivo their second goal of the night to make it 3-2. In the 43rd minute Messi restored the two goal advantage after racing onto latch onto a sublime pass from Fabregas and finishing with his right foot.
The second half started with a horror with Pizzizi scoring from a free kick from the edge of our box making it 4-3. Deportivo was stretching the field and that resulted in Mascherano getting sent off for a second yellow card, which was pretty much harsh. In the 53rd minute Messi was brought down in his favorite free kick position but he could only hit the post from there. In the 53rd minute Adriano was brought in for Villa, to shore up the defense. In the 56th minute Pedro came in for Tello, that was a good move as Pedro's harrying of players should give our defense some cover. In the very next minute Cesc played in Pedro in a promising position, but he could only shot wide. In the 61st minute Xavi was brought in for Cesc Fabregas. In between all these actions Deportivo was testing Valdes with some well taken low shot, luckily for us Valdes held onto all those. In the 77th minute a moment of magical brilliance from Messi made it 5-3. Messi turned Marchena around thirty five yards from goal, raced to the goal, kept the defender on his advantage and finished with a brilliant strike on to the far corner. Deportivo brought the difference back to a single goal with a stupendous mistake from Jordi Alba, that has to be one of the own goal of the season. In the 80th minute Iniesta won a free kick at the edge of box, Xavi's free kick went a bit high over the bar. The end was frantic with Deportivo sending in crosses from both the flanks exposing us.
It was quite a frantic match as I said earlier. What was worrying is the way defended after going 3-0 up. Cesc Fabregas had a very good night in terms of attacking threat. But Vilanova had to be careful in using Cesc in Xavi role. He would do much better in Iniesta role, as his defensive play is pretty poor. Messi was unbelievable with his hat-traic, especially the third goal. Jordi Alba was exceptional apart from that horrendous own goal. I have no idea how he managed to get that into our goal. Busquets had an excellent night but Iniesta in my opinion had an average night. Hope the defensive issues get sorted out with Pique coming back soon.
All About FC Barcelona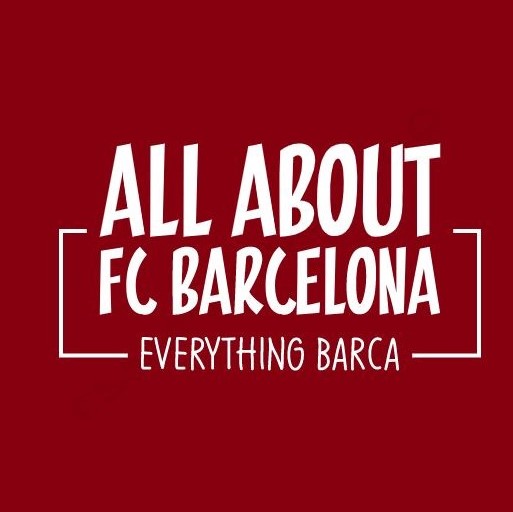 AllAboutFCBarcelona.com is a Blog dedicated to the Most prestigous Club in the world, FC Barcelona by an ardent fan. Here I discuss about the Latest happening surrounding our Club and present my Views about the same.