FC Barcelona will host the first Liga Clasico tomorrow night at Clasico.
Barca will be without the presence of both Pique and Puyol in defense.
So the scene is set for the first of the Liga Clasico. Already we had two of them, with Real Madrid winning the Super Copa. With so many Clasico's happening in quick succession, there was a serious doubt whether people will lose interest in them. That's proven wrong and with every passing Clasico the interest in them seems only increasing. Estimated TV viewership is expected to reach half a billion. Barca is going into the Clasico with an eight point lead over their arch-rival. That's unprecedented in recent times. That gives us some breating space. But the fact that we will have to feature a make shift defense takes a bit out of that advantage. But still an eight point is still eight points. Tito Vilanova has the almost the entire attacking and midfield squad except the absence of Thiago and Cuenca. But where he is been stretched is in defense with only Bartra, Alba, Alves, Adriano, Song, Mascherano and Montoya at his disposal. That means we don't have our tarditional central defenders available for this match. Song and Mascherano will be pertenring in teh center of defense. They worked well to an extent against Sevilla, had to see how it goes against Real Madrid.
The fact that we won't be having any central defenders at our disposal may have also changed Mourinho's thinking going in to this game. Had a traditional defensive line was there he would have no choice but to avoid a defensive double pivot in midfield. But now I suspect he will do that. He should most probably go with the midfield double pivot of Essien and Alondo. The defense should see the normal Marcelo, Pepe, Ramos and Arbeloa line-up. The midfield should have double pivot as I have mentioned. In front of them how they will line-up is a bit of mystery. Most probably we should see Modric occupying the role which usually playedby Ozil and Benzema, Ronaldo and Di Maria infront of them. This is one of the most quick line-up we had face till now this season, eventhough the presence of Essien should slow down Real madrid counter attacks a bit. From whatever I have seen this season, he give Madrid a lot of dopminance in midfield but at the cose of pace on counter.
As I have mentioned a 100 times before in here, Barcelona's victories are defined my midfield. And that midfield have a huge task at hand considering that we have a make shift back line. Not only it has to provide the attacking imptus and control possession, but it also have to shield the defense from unwanted pressure. Last time when we met a lot of over the top ball from their midfield put our defense in serious trouble, to shield that the midfield has to be extra vigilent. The defense would see Alves, Song, Maschernao and Alves pairing together. The midfield ideally should see Iniesta, xavi and Busquets. One may argue that Cesc, considering how well he played recently should start ahead of Iniesta. But this match may require Iniesta's control in midfield utmost. But that brings a bigger problem for Vilanova. Should he start Cesc Fabregas from the bench? Cesc Fabregas has been in excellent goal scoring form recently and to start him from bench could be detremental. I would prefer him playing the false-9 position instead of Messi. Messi should move to the right and Tello should start on left against Arbeloa. In recent times whenever we had a decent lead to defend against real madrid, we have been a bit guilty of complecency. This game wouldn't be a wrong one to be complacent. If Real Madrid cut down the lead to five points, they will have the momentum behind them for the rest of their campaign. So this put us in a must win situation. Regardless of the defensive issues, I am confident that our boys could continue with their winning streak.
All About FC Barcelona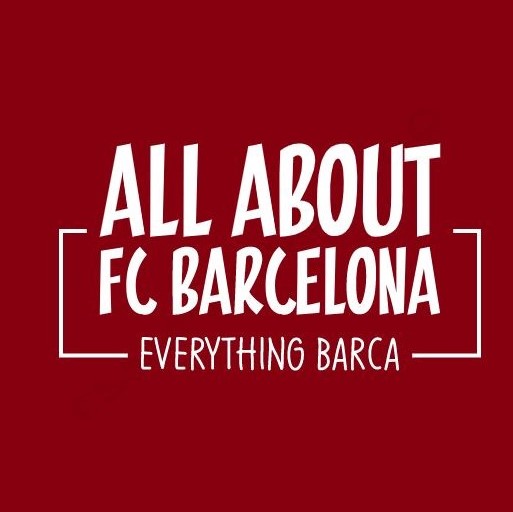 AllAboutFCBarcelona.com is a Blog dedicated to the Most prestigous Club in the world, FC Barcelona by an ardent fan. Here I discuss about the Latest happening surrounding our Club and present my Views about the same.